Knowing our past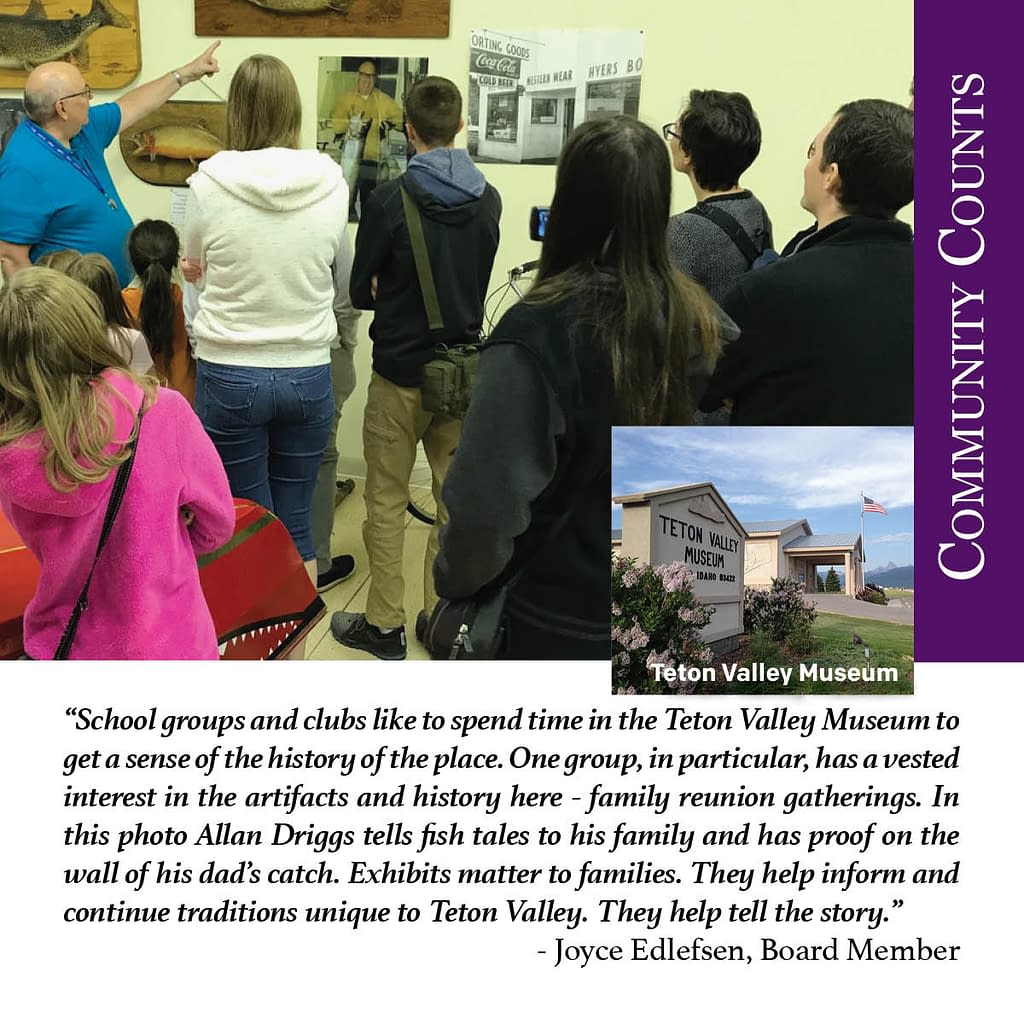 When the pioneers settled Teton Valley in 1882 they did so with conviction and courage, facing challenges and dangers. They not only survived, but they also thrived and built a community that is a beautiful legacy to their determination.
Among their challenges was Spanish Influenza in 1918, that kept people in their homes in quarantine and reduced most activities to only those essential. The people of the valley fought back the illness together, helping each other as they could. With one doctor and few other health professionals, most of them survived.
Teton Valley will weather the latest pandemic, too. It's in our history to face challenges with strength and togetherness. We will emerge stronger. That's our legacy. The pandemic has affected the operation of the Teton Valley Museum, just as it has many other businesses and nonprofits in the valley. As of this writing, the museum, to protect visitors and volunteers alike, still has not been able to open for the season. When it's safe to reopen, we will.
That's because the museum makes a difference in the valley.
In fact, preserving and protecting our history matters now more than ever. Collectively we need to see how our forebears handled adversity, how troubles led to solutions, and how they didn't deter pioneers from moving forward.
Those harsh winters and endless muddy springs didn't deter them. Ruined crops and floods and fires didn't deter them. Even economic downturns led to new industry and life to the valley. The museum can offer visitors comfort in familiarity and in the continuation of these traditions. Without the museum, those traditions could be lost, and the debts owed those pioneers never repaid.