Staff
Committed staff oversee everything from donations and fund management to local volunteer opportunities and nonprofit workshops. They act as a consistent resource for local nonprofits and continually work to support the all valley organizations.
Bonnie Self
Executive Director
Bonnie began working in the nonprofit field in 1994 after receiving her bachelor's degree in business administration from Washington University in St. Louis. She went on to earn a Master of Public Administration from Cornell University in 2003.
Upon moving to Teton Valley in 2003, Bonnie's first local position was as the Director of Finance & Development for Friends of the Teton River. This position was followed by eight years as the Director of Operations and Development for the Teton Regional Land Trust, including a 9-month stint as Interim Executive Director. From 2013-2022, Bonnie served as the Statewide Manager of Foundation and Government Relations for Climb Wyoming, an organization that offers job training and placement for low-income, single mothers. She has also served in a volunteer capacity on the Teton Springs Foundation Board, Teton Valley Aquatics Advisory Committee, Alta School P.T.O., and Old Bill's Fun Run Committee, among others.
Bonnie has "admired the Community Foundation's role in community-based and programmatic initiatives" over the last 15 years. She appreciates seeking opportunities for collaboration and to support organizations engaged in solving critical community issues. Bonnie resides in Teton Valley with her husband Doug and daughter Zoe. She enjoys skiing, biking, and walking her dog Roxy in her free time.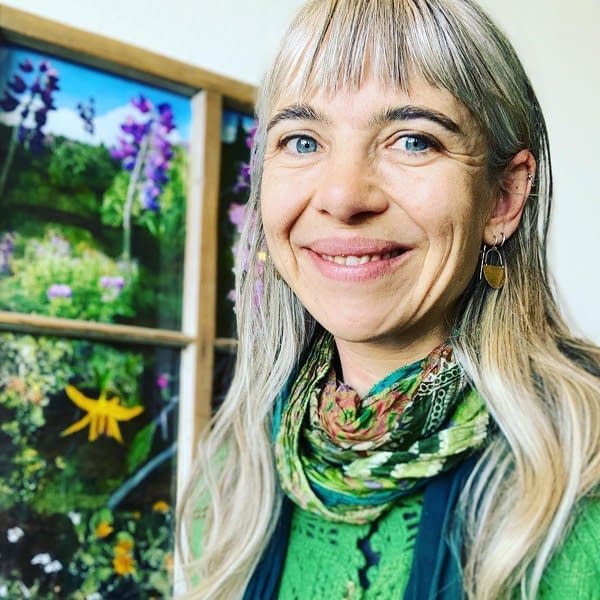 Claire Vitucci
Marketing & Communications
Claire Vitucci is consistently awed by the supportive community and natural beauty that are the foundation of Teton Valley. She appreciates using her marketing and systems skills to benefit the community at large through the Community Foundation's supporting role in Teton Valley. In this position, she works closely with local nonprofits to advance their work and influence positive change locally. Claire serves as a nonprofit liaison, general & financial administrator, and marketing & communications manager.
This role serves as a meaningful insert into the community she both loves and admires. She appreciates being part of such an illustrious team and enjoys marketing, sharing and supporting the many benefits of Teton Valley's nonprofits and the generosity of our community members' volunteerism and philanthropy.
Claire graduated from the University of Montana, Missoula in 2002 with a B.F.A. in Photography and a B.A. in French.  While much of her youth was spent in Teton Valley, she returned to put down her own roots in 2008. In her free time, she enjoys making art and recreating outside with her daughter and friends. You can learn more at www.clairevitucci.com.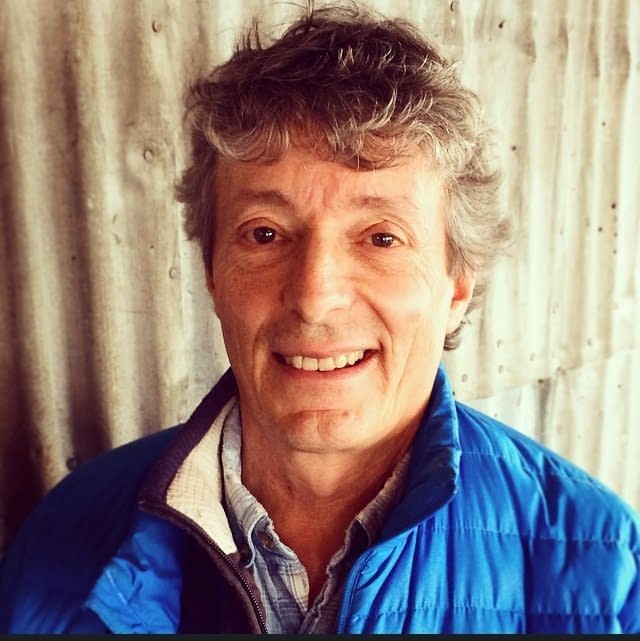 Brian Thysell
Program Manager
It's been nearly 30 years, but Brian can still see the incredulous look on District Court Judge Sommerville's face when he told him that he was planning to give up a respected and coveted position as his law clerk and exchange it for a backpack to work in wilderness programs.  As their conversation progressed, he came to understand Brian's passion for the power of these types of educational experiences and the transformative opportunities they can provide individuals; the Judge's look of skepticism shifted to one of support. Brian remains fully dedicated to that choice today.
Brian's nonprofit career began at the North Carolina Outward Bound School, followed by Yosemite National Institutes (now NatureBridge) and the Yosemite Fund (now the Yosemite Conservancy). During his tenure at these organizations, he served in a wide range of positions – Instructor, Program Director, Special Projects Manager and Interim Executive Director.  He has also worked in the for-profit sector as Director of Operations for a publishing company in San Jose, CA.  All of these organizations share a common thread – they provide transformative opportunities for individuals.  And that passionate thread continues for Brian as he becomes a member of the Community Foundation of Teton Valley team.  He is thrilled to live in Teton Valley and support the Foundation's philanthropic efforts to effectively invest in ideas and people.
Brian graduated from the University of Minnesota, Minneapolis with B.A. in Political Science and later earned a J.D. degree at the William Mitchell College of Law (now Mitchell Hamline School of Law) in St. Paul, Minnesota.  In his spare time, Brian is an avid mountain biker and telemark skier.
___________________________________________
Board of Directors
Our dedicated Board of Directors works continually to envision and utilize our strategic framework to cultivate resources, further organizational health, build a community of giving around the Tin Cup Challenge, award competitive grant funds in a strategic, impactful way, and invest in local nonprofit talent with nonprofit workshops.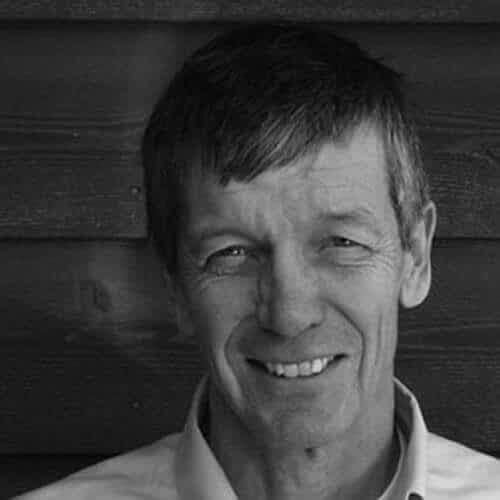 Scott Pierson
Board Chair
Scott moved to Jackson Hole 45 years ago there he worked first as land surveyor then started his own land consulting business in 1986 with his wife Lisa. Pierson Land works opened their office on Little Street in Driggs in 2007, which deepened his appreciation for Teton Valley. Lisa worked for 20 years flying in and out of the Driggs Airport. Scott and Lisa were finally able to buy a home in Alta in 2017. They both retired in 2020. Now they keep busy with skiing, hiking, biking and Lisa's flying.   Scott is a member of the Alta Solid Waste District and Advisory Board, the Bank of Jackson Hole Board, and a few steering/stakeholder committees in Teton County Wyoming. He is on the Rendezvous Lands Conservancy board through his Emeritus status with the Jackson Hole Land Trust.
"We feel wonderful to be part of a community where people can feel comfortable to smile at a valley neighbor and say hey."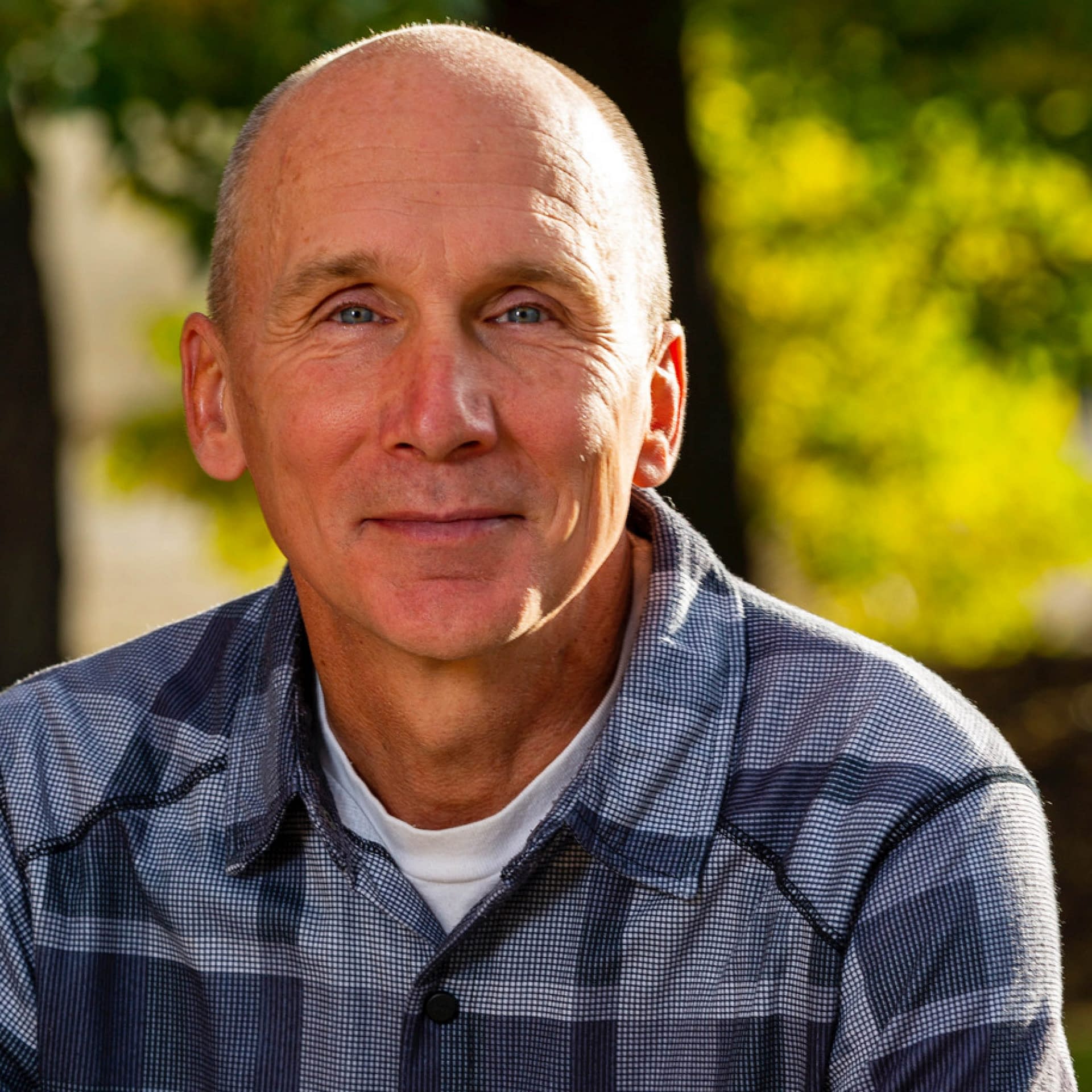 Gene grew up in a suburb on the south side of Chicago and has a BS in Finance from DePaul University. During his 20 year career, Gene worked with several group health insurance companies. Early on in Gene's career, he decided a skiing sabbatical was in order. This is when he discovered and fell in love with the Tetons.
Not willing to live in a garage or out of his car, Gene returned to Chicago after three years to work and save for a permanent life in the mountains. That time came in February 2011 when he and his wife, Jenny, retired to Teton Valley permanently. They chose Teton Valley not only for the natural beauty but also for the outstanding community.
Gene is making up for a misspent youth and young adulthood by giving back to our Teton Valley Community. In addition to his Community Foundation of Teton Valley board service, Gene also sits on the board of Teton Valley Trails and Pathways, and Teton County Idaho Search and Rescue, while volunteering with other nonprofits when he can. When not volunteering, Gene can be found mountain biking, hiking, on one of his many pairs of skis, or at the Pub usually with his dog, Darly.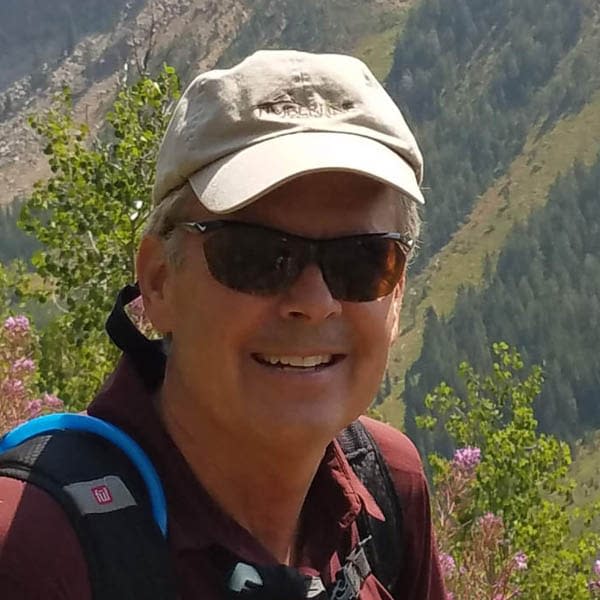 Ben Reese
Treasurer, Finance Committee Chair
Ben grew up in South Carolina and earned a B.S. in Business Management from Clemson University.
Born with a fascination for airplanes and a love of the outdoors Ben pursued the first of those passions by learning to fly at 17, and ultimately retired from American Airlines as a senior captain.  And it was through his travels that he discovered the beauty (and bugless, low humidity) of the Western US.  He discovered Teton Valley in the late '90s, shortly thereafter purchased a home here, and began scheming on how to live here full-time.
Ben keeps busy flying a corporate jet, has multiple business interests, piddles with little airplanes, but more than anything enjoys biking and hiking with his wife Joni.
Shawn is a California native who traded beaches for mountains in 2000 when she landed in Wyoming. She and her husband Chris raised their two boys in Jackson and then moved to a little cabin the Big Holes in 2018. Shawn is grant writer and fundraising consultant who has worked for nonprofit organizations in the greater Teton area for 20 years. She has raised funding for the arts, environment, youth, parks and open space, wildlife and pets and currently serves on the board of Downtown Driggs Association. Formerly, she served on the board of Teton County, WY/Parks and Recreation and Womentum, and arts-based committees at the Center for the Arts and St. John's Hospital. An idea generator, writer, and networker, Shawn is passionate about words and music, strong coffee, clever placemaking projects, and community.
"I believe in the power of community and our ability to help each other. The Community Foundation of Teton Valley gets dollars on the ground efficiently, through local nonprofit partners. I am excited to be a part of this vital organization."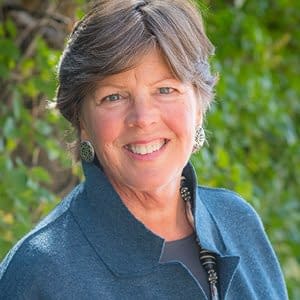 Tina moved to Teton Valley in 2009 once she retired in 2013, after a working life spent in academic publishing that took her to 3 continents and 8 states. Upon landing after retirement, she felt the need for permanent roots and to give back to this amazing valley. That's when she joined the Community Foundation for the first time. After 6 years on the board, she elected to take a break, but the calling of the Community Foundation is strong and she rejoined the board after a 3 year hiatus!
"I have never lived anywhere else that has given my husband Chuck and me the sense of community that Teton Valley has. The Community Foundation of Teton Valley makes such a difference to the success of our valley life, that I knew I needed to get back to continue the work."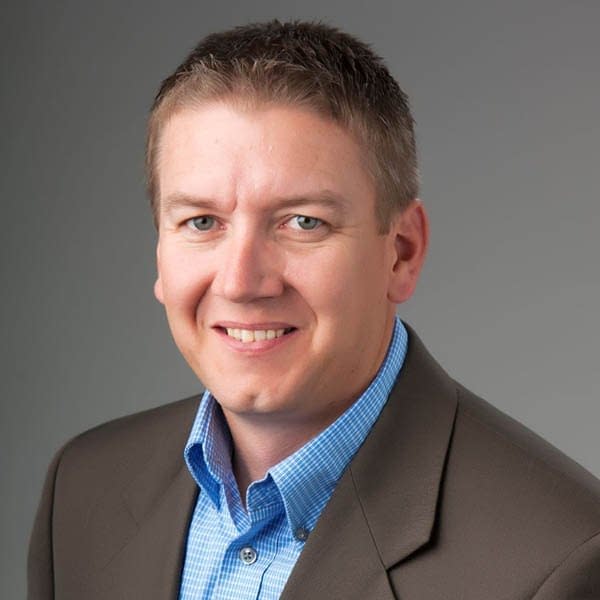 Delwyn Jensen
Nominating Committee Co-Chair
Delwyn Jensen was born and raised on a potato farm in Eastern Idaho.  Growing up he spent his weekends skiing at Grand Targhee.  When the opportunity to move to Teton Valley presented itself in 2005, he jumped on it.  He and his wife Loriann have enjoyed living and raising their four boys (Jack, Jonas, Cache, and Teague) in Teton Valley over the last 14 years.
After graduating from BYUI, Delwyn was recruited into banking and went on to earn a second degree from Pacific Coast Banking School, University of Washington.  His banking career lasted 15 years with extensive experience in financing commercial C&I, commercial real estate, and commercial/residential construction lending.  Currently, he owns and manages a transportation and logistics company called Iron Horse Express.  He has also recently started a new business, Snake River Capital Funding, geared toward helping small businesses access the capital they need to grow.
As a committed community leader, Delwyn has served on various boards in Teton Valley, with the most recent being the Teton County School District #401 School Board.  He's also served on Driggs Planning and Zoning, the Driggs Airport Board, and the Teton Valley Chamber of Commerce Board.
After Delwyn's time on the School Board, he wanted "to continue to be part of an organization that benefits our community as a whole.  The Community Foundation doesn't just benefit a specific type of person or activity in Teton Valley, it benefits all who live here.  In giving my time and efforts to this foundation, I feel like I can be a benefit to others."
Sue Mason
Donor Relations Committee Chair
Sue became a board member in 2018 motivated by a strong passion to give back to the community she and her husband have called home since 1996. Sue grew up in Utah then moved to Colorado where she graduated from the University of Colorado Boulder with a degree in Psychology. Sue has nearly 20 years of professional experience in the nonprofit sector primarily working in fundraising and development. She enjoys traveling, spending time with her friends and family, hiking, skiing, mountain biking, and plays a mean game of Scrabble.
"I am grateful to have been asked to join the Community Foundation of Teton Valley board. Teton Valley is a beautiful place with so many generous people willing to give their talent, time and treasure to ensure our community remains strong, vibrant and diverse. I am honored to have the opportunity to help further the vision and the mission of the Community Foundation into the future."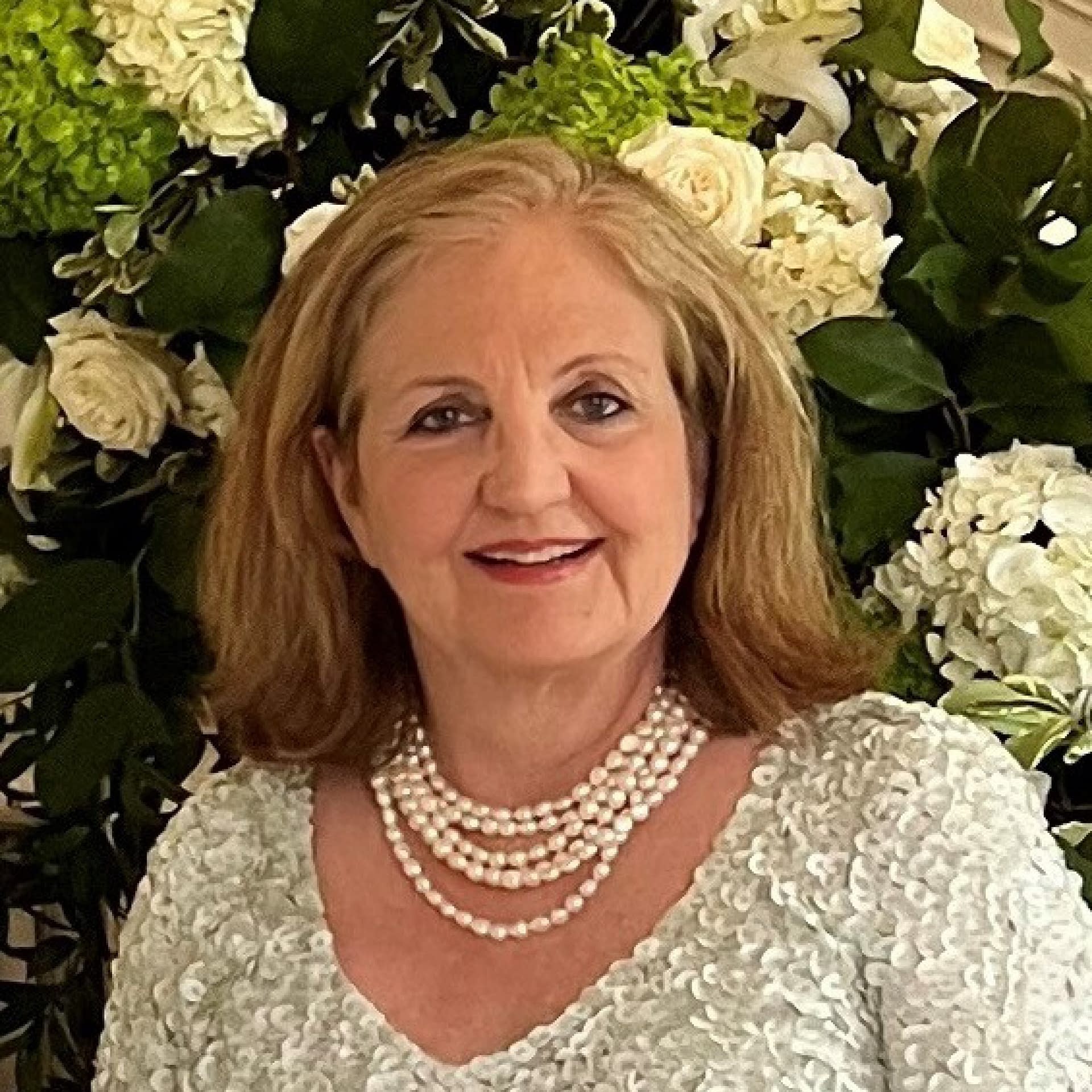 Stella grew up in Tuscaloosa, Alabama, attended Sweet Briar College in Virginia and graduated from the University of Alabama. Stella has an entrepreneurial spirit. She has created companies, products, and services all over the world … from selling real estate in Atlanta, Georgia; to starting a shopping service in Hong Kong, Bangkok, and Singapore; to being a floral designer and event planner in Atlanta; and building a wholesale import gift line. She is currently the owner and designer of Bellemonde, a luggage and travel accessory company, and the CEO (Clever, Enthusiastic & Opinionated) of Mini Many Memories, a custom keepsake Christmas ornament company. She does not take herself too seriously but loves to work and has jumped in with both feet to give back to Teton Valley, which has already given she and her family so much. In addition to being on the Board of the Community Foundation, she is active in St. John's Episcopal Church and is a member of the newly formed City of Victor volunteer Event Committee which started the first annual Downtown Halloween celebration and the 2nd Annual Christmas Tree Lighting. More to come.
Tom and Stella followed their son to the Tetons beginning a decade ago. After his 2ndwinter in the Tetons, they realized their son George was never coming back east. In 2019 he married a local Jackson girl and they live here in Victor. Their winter visits were magical, but when they visited one summer, they were smitten and found a home on the river during the pandemic. It instantly felt like HOME and they found a community of people and places they cherish and adore. Stella says, "We must have done something right in this life, to be so lucky to call this home!"
Tom and Stella have 2 sons and daughters-in-law and 5 grandchildren plus, at last count, 3 dogs who love the snow… and 3 cats guarding the farmhouse back in Alabama. Their daughter-in-law, Jenna, is with the Animal Adoption Center in Jackson.
Stella is truly honored to serve on the Board of the Community Foundation of Teton Valley. It is so refreshing to see a community work together for the greater good. The mission of the CFTV is one of the many reasons Tom and Stella fell in love with this valley.
Natalie first landed in Teton Valley in 2005, fresh from the small island community of Martha's Vineyard. Even though it snowed that Labor Day weekend she knew immediately that she wanted to stay. The warm and friendly community drew her in and the amazing public land access made her feel right at home. She appreciates the physical beauty of the valley and enjoys the diversity of her friends and neighbors, whose craftsmanship, creativity, stewardship, and extreme physical achievements continue to impress her. When she's not helping her clients buy and sell real estate, Natalie can be found trying to keep up with her husband, Josh, and their blended family of four kids, whose early introduction to skiing, biking, hunting, boating, and climbing she admittedly envies (if you're lucky enough to grow up in Teton Valley, you're pretty darn lucky!)
Serving on the Community Foundation of Teton Valley is the ultimate privilege in nonprofit work. This organization serves the entire network of greatly needed and diverse nonprofits in this valley. As a former nonprofit leader, the fundraising arm of the Community Foundation was a vital component in our ability to accomplish our work.
Pam and her husband, Tom, came to the valley from Wyoming in 2010 and immediately felt like they were "home."  Pam moved here full-time in 2015 when she accepted the executive director position of the Education Foundation of Teton Valley. Tom retired two years later and joined her in paradise. Both come from a background of community service and believe that contributing time, talent, and treasure to our valley is vital to a happy and productive life.
Pam helped with the school bond campaign, raised significant funds for the school district, worked with her board and donors to create the Education Foundation's endowment, and, after her retirement, begin supporting the City of Victor through the Christmas tree lighting ceremony.
Tom and Pam have three sons, two daughters-in-law, and three grandchildren, plus two lovable collies who love the valley as much as they do.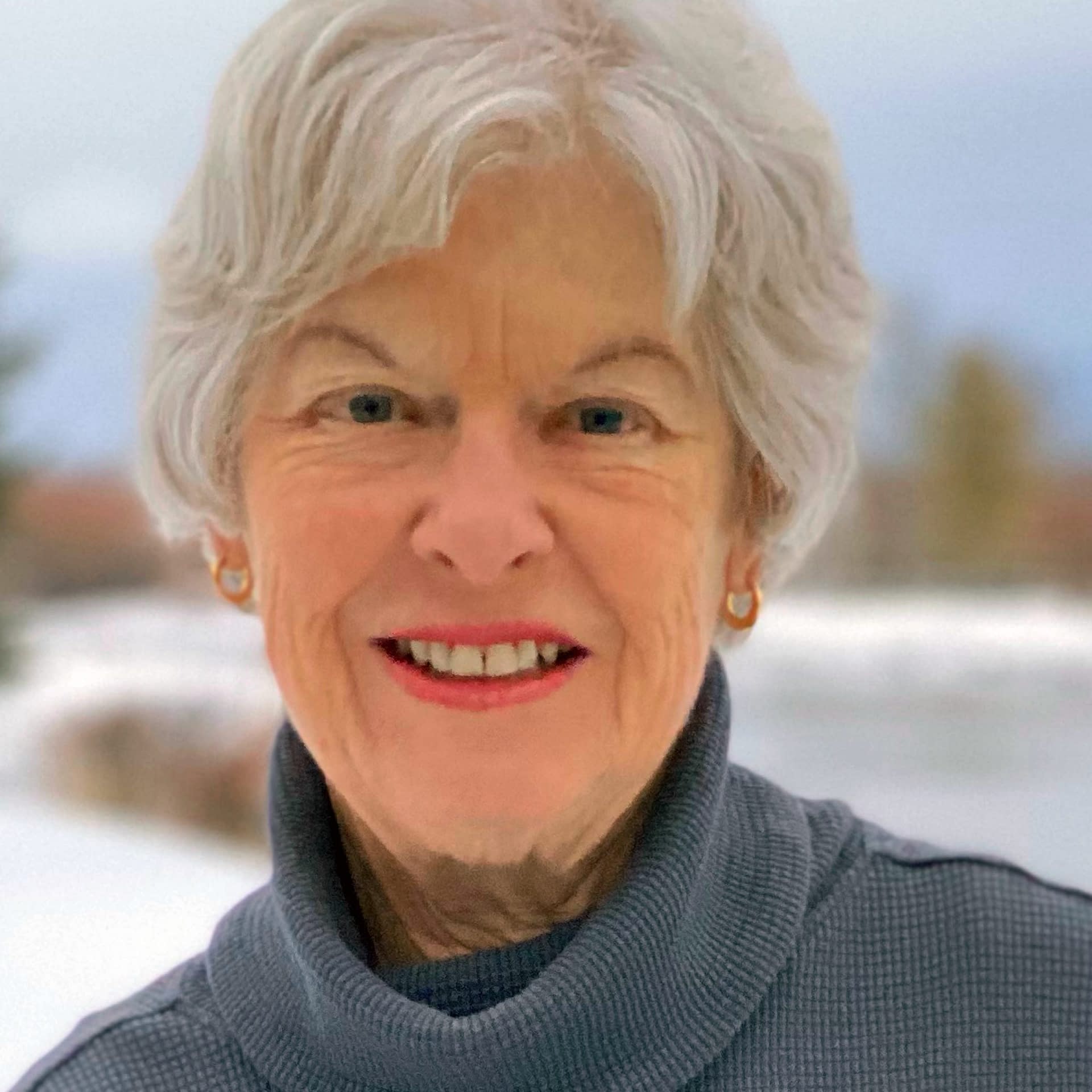 Nancy Siverd received a BA in biology from Vassar College and an MS in microbiology from the University of Notre Dame. Professionally, she worked as a Scientific Writer, Manager, and Consultant for Wyeth Pharmaceuticals.
She and her late husband, John, built their home in Alta in 2001. They enjoyed riding their mustang horses together, as well as hiking and biking in the surrounding area. John was also an avid fly fisherman.
Since moving to Alta, Nancy has participated in community activities as a nonprofit board member and active volunteer. She and her husband were enthusiastically involved as Registration Co-Chairs for the first 4 years of the Tin Cup Challenge event. Nancy has enjoyed helping the Community Foundation of Teton Valley work to improve and assure quality of life in our valley. She looks forward to continuing to contribute through working on the Community Foundation Board.