The Community Foundation of Teton Valley works to elevate lives through the power of generosity by championing the nonprofit sector, empowering donors, promoting a culture of giving, and serving as a catalyst in addressing critical community needs.
In 2021 we supported our community & local nonprofits with the following programming: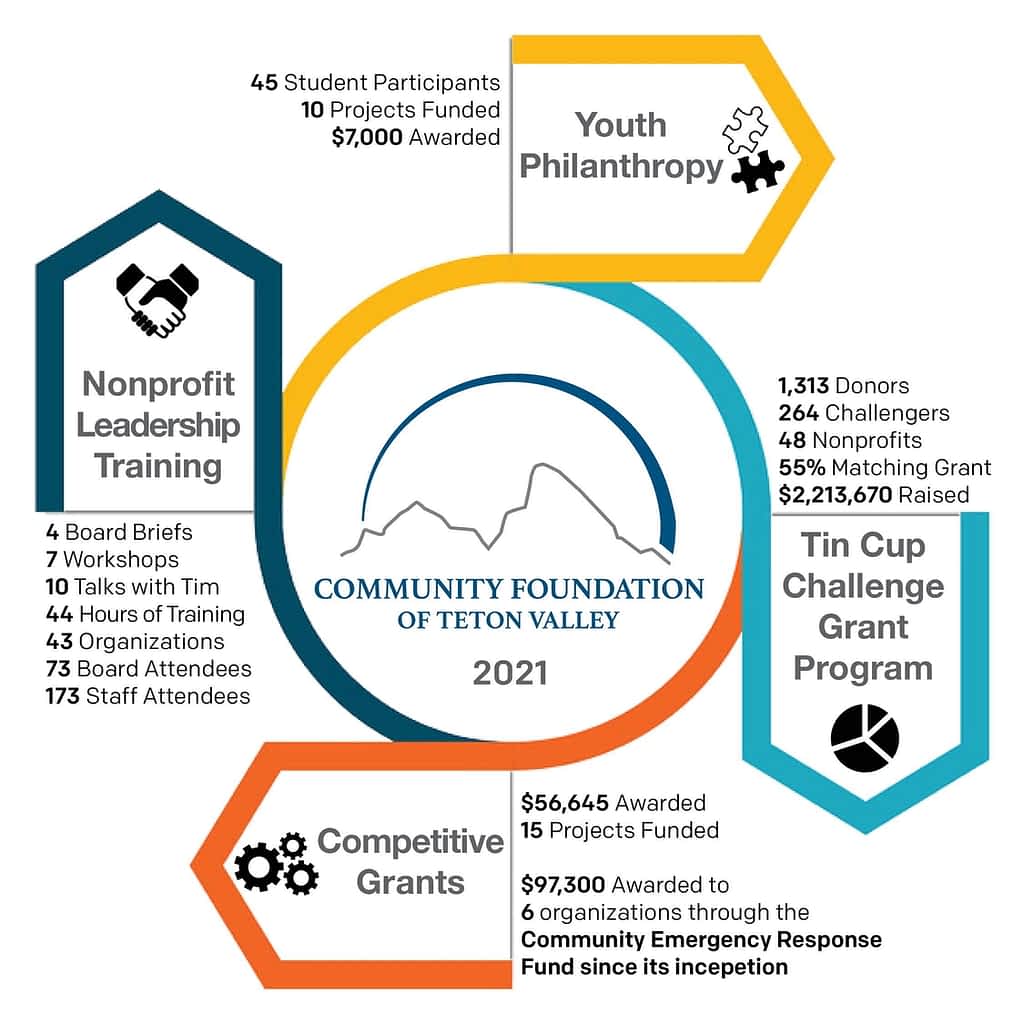 In addition to grantmaking and workshops, the Community Foundation:
Our cornerstone program is the Tin Cup Challenge, which serves to facilitate community-wide giving during an 8-week Giving Period.
Annual Impact of the Tin Cup Challenge
This multi-faceted grant program:
Cultivates generosity as a cherished community value.
Raises funds to help our local nonprofits meet their missions.
Brings awareness to our hard-working nonprofit organizations.
Serves as an efficient fundraising mechanism to save nonprofits time, money, and resources.
Historic Impact of the Tin Cup Challenge
Timeline

Join the community, support our mission: