Whatever your charitable interests, we offer simple, flexible, and rewarding ways to give—whether you are giving $10,000 or $110,000. We offer seven fund types to meet specific donor, nonprofit, and community philanthropic needs. Each fund can be structured in three different ways depending on the amount in the fund, its life expectancy, and the amount of expected activity.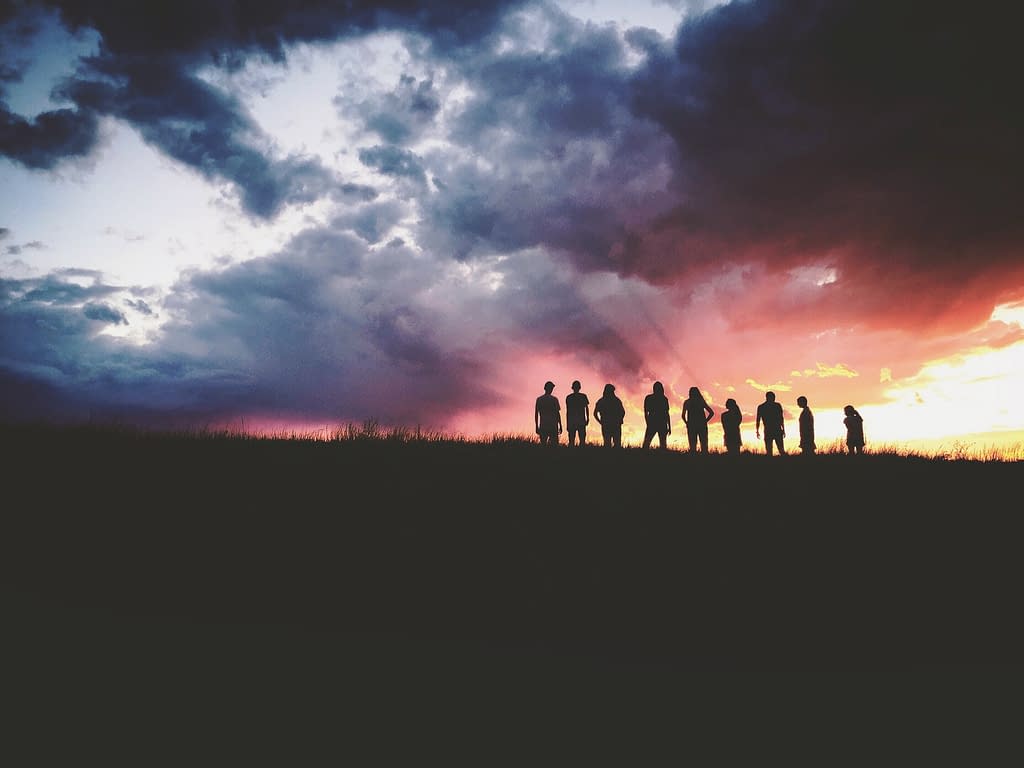 Fund Type vs. Fund Structure
What is a Fund Type?
A Fund Type is defined by its purpose, the means used to disburse grants, and level of donor involvement. See various fund type options below.
What is Fund Structure?
Fund Structure determines a fund's asset investment and associated administrative fees. Fund structures are selected to match the envisioned life of the fund and the frequency of distributions. See various fund structure options below.
___________________________________________
Fund Types
Selecting the most appropriate fund type can augment your giving, increase your granting options, and simplify your record keeping. Not sure about specifics? Don't worry, we have fund types that give you room to maneuver.
Affinity Funds

We can work with groups of non-related donors who share a common vision to create Affinity Funds, providing an efficient vehicle to pool contributions and process grants. One form of collective philanthropy, affinity groups work collaboratively to recommend grants that reflect their agreed-upon goals. Thursday Roundtable is one affinity fund that we manage.
Agency Funds

Agency Funds are an ideal way to simplify and enhance your nonprofit organization's asset management by leveraging our professional management, investment committee experience, and portfolio size. Nonprofits can participate in our endowment investment portfolio that they could not replicate on a stand-alone basis. Agency funds can provide your organization with a permanent source of operating income and professionally managed "rainy day" funds.
Award Funds

An Award Fund is a way to inspire and recognize excellence by awarding merit-based grants to individuals or organizations, based upon fundholders' goals. We can assist in developing award criteria as well as the selection process to maximize impact and ensure compliance with IRS rules.
Competitive Grant Funds

Increase the impact of your gift and put it to work solving our community's most pressing challenges. Our Grants Committee carefully vets Competitive Grant applications and makes awards based on community need, impact, and organizational capacity. Gifts to support this fund can be designated for specific areas including animals, arts & culture, human services, education, conservation & environment, civic engagement, and recreation.
Designated Funds

With Designated Funds, you identify one or more qualified nonprofits or projects as beneficiaries when you create the fund. Your gift can address either immediate or long-term needs, and we will handle all the asset management and disbursements.
Donor Advised Funds

Donor Advised Funds offer maximum flexibility for granting with immediate tax benefits. Fund holders retain the ability to recommend grants to qualified charities in the U.S. or abroad, whenever they wish. We take care of tracking grantees, processing payments, and reporting. All of the joy of giving with none of the administration–what could be better? You maintain ongoing advisory involvement and can also name children, or anyone else, as additional or successor advisors to your fund.
Scholarship Funds

Scholarship Funds help individuals pursue educational or professional goals and opportunities. Donors can contribute to existing funds or start new ones, recommend scholarship guidelines and participate in the selection process with the Community Foundation's Scholarship Committee.
___________________________________________
Fund Structures
After identifying the fund that best fits your objectives, you will need to select a fund structure based on the anticipated size, activity level, and life span of your fund. Fund structures determine administrative fees, if any, and how fund assets are invested. If your fund assets are in excess of $1 million you can recommend alternative investment advisors or managers for your funds.
Spend Down

With Spend Down Funds, the gift principal is wholly available for granting. We do not charge administrative fees on spend down funds and there is no restriction on the number of grants that you can disburse. Income earned on these funds accrues to benefit the Community Foundation's operating fund. Spend down funds are charitable checking accounts that support regular, ongoing grant activity.
Endowment

Endowment Funds provide stable, perennial financial support. Endowments operate similarly to private foundations that yield a set percentage for granting each year while eliminating administration. You can recommend grant recipients or pass your charitable legacy to your children. Investment income accrues to the fund. We assess quarterly administrative fees based on a percentage of assets to support the Foundation's operations.
Investors Circle

Investors Circle fund holders participate in our investment portfolio. These funds can be structured as either Spend Down or Endowment Funds, though they are not formally endowed. Investment income accrues to the fund. We assess quarterly administrative fees based on a percentage of assets, which supports the Foundation's operations.
___________________________________________
Questions?
Choosing the fund type and structure that best suits your goals is not always clear cut. Please don't hesitate to contact the Foundation with questions. For more information or additional guidance, contact Tim Adams at 208-354-0230.