$900 – Subs for Santa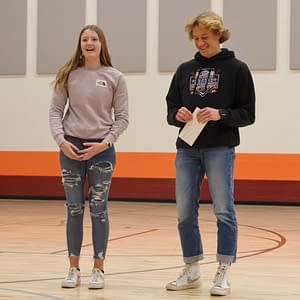 Youth Philanthropists fully funded Subs for Santa's proposal for student volunteers to help their program by purchasing Christmas gifts for teens that are age and gender-appropriate, which will be distributed to pre-selected teens in need over the holidays. Teens have, traditionally, been the most difficult age group to satisfy – who would know better than a teen what's on their list?
Teens have long been the most trying group to give appropriate, needed, and desired gifts for Christmas. Studies currently show that the Covid-19 holiday season may be particularly hard on our youth. Teens continue to face difficult mental health impacts as a result of COVID-19 restrictions. Subs for Santa hopes to help both gift recipients and volunteering students, serving those in need, enjoy the spirit of this holiday season.
Volunteers shopping students are given a list of 25-30 teens with ages and genders. Names are anonymous. The shoppers purchase gifts with grant funds. The gifts are then given to Subs for Santa to be distributed to the deserving teens for Christmas.
Youth Philanthropists' agreed that teen volunteers know what other teens need and want; therefore, deserving teens will more likely to receive quality gifts they enjoy. Additionally, volunteer shoppers often become future volunteers in other aspects of their life. Subs for Santa has even found that recipients catch the spirit of volunteerism and develop a desire to help others.