Each year, local nonprofits come together to participate in the annual Tin Cup Challenge hosted by the Community Foundation of Teton Valley.  These nonprofits work tirelessly within our community to provide programs and services that improve lives in Teton Valley.  Serving as both a 9-week campaign for giving and a one-day event celebrating our community's spirit of generosity, the annual fundraiser allows these local organizations to focus more fully on the work of their mission while providing them with an opportunity to raise and then leverage the funds needed to fulfill their mission.  
The Teton Regional Land Trust is one such organization…
Founded in 1990 by a group of citizens concerned about the rapid loss of open lands in Teton Valley, Idaho, the Teton Regional Land Trust has grown into a successful and well-respected land conservancy serving a six-county region.  As a community-based conservation organization, Teton Regional Land Trust works with private landowners to conserve agricultural and natural resources that are critical to the region's communities.
In the last year alone, the organizations' work with generous donors and foundations has protected over 450 acres of critical wildlife space, scenic open space, stream corridors and productive farms and ranches in Teton Valley. "These projects ensure the permanence of a spring creek wetland used by nesting Sandhill Cranes, the protection of mature cottonwoods along Teton Creek, and the conservation of iconic views at the base of Teton Canyon," said Holly Wolgamott, Communications Manager.
2015 marks the 25th Anniversary for the Teton Regional Land Trust and their mission to preserve important agricultural lands and fish and wildlife habitat in Eastern Idaho for the benefit of future generations. Since completing their first conservation easement in 1995, Teton Regional Land Trust has protected over 11,000 acres in Teton Valley and over 27 miles along the Teton River.  This work ensures that farmers and ranchers have the option to stay on their family lands, wildlife are safe and have the habitat they need to thrive, and that both residents and visitors have access to nature and the places that make Teton Valley unique.
The 8th Annual Tin Cup Challenge will mark the 8th year of participation for the Teton Regional Land Trust. Continued support for the organizations' mission means that open spaces, wildlife habitat, and working farms and ranches that give Teton Valley its sense of place may continue to thrive.
For more information about the Teton Regional Land Trust, visit www.tetonlandtrust.org or email info@tetonlandtrust.org.  For more information about the 8th Annual Tin Cup Challenge, click HERE.
[dt_gap height="10″ /]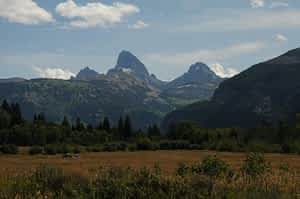 "Protecting our landscape is a permanent investment in our future and stewards our scenic, cultural and wildlife resources for generations. The Tin Cup Challenge provides an extraordinary opportunity to raise awareness and funds. Matching funds increase the potential of our work; stretching monies raised and creating additional opportunities to further our mission in Teton Valley."
-Teton Regional Land Trust