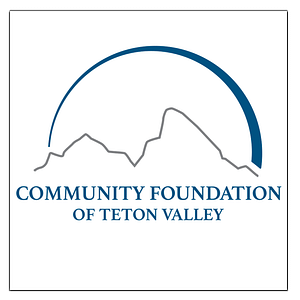 Operations Manager
Are you ready to join the dynamic team at the Community Foundation of Teton Valley? We are in search of a proactive, relationship focused, detail-oriented, and skilled Operations Manager to help steer our organization's excellence. In this role, you will be at the helm of managing important relationships and overseeing efficient day-to-day operations. Your collaborative spirit will shine as you work closely with the Executive Director and assist both the Marketing and Program Managers with critical details. You will also lead initiatives and contribute to our team's innovative efforts to enhance and streamline systems.
About Us
At the Community Foundation of Teton Valley, we're more than just an organization, we care about our community. We serve as a link between nonprofits and philanthropic residents seeking to make a difference locally. With an active Board and a seasoned staff team, we offer comprehensive donor services, create opportunities for nonprofits through grants and development support, nurture the next generation's spirit of philanthropy, and orchestrate the extremely successful six-week Tin Cup Challenge fundraiser. This unique event provides critical funding for local nonprofits annually and has raised an impressive $23.6 million in 16 years.
Collaboration is the cornerstone of our philosophy. We work hand in hand with local nonprofits and residents of Teton Valley to run our grant programs, provide donor services, and organize engaging events. Our mission is to elevate the lives of valley residents through the transformative power of generosity. We are champions of our donors, stewards of a giving culture, and catalysts for addressing our community's needs. Respect, accountability, cooperation, and a visionary perspective guide the delivery of our mission.
Primary Duties and Responsibilities

Office Expert
Manage conference room reservations, including access, scheduling, setup, and teardown.
Provide technical support for office equipment and devices.
Act as the welcoming face for external interactions, managing phone calls and walk-ins.
Maintain and organize calendars and listservs.
Oversee office inventory and help improve office administrative procedures.
Donor Specialist
Conduct donor research and manage donor and gift data.
Create and maintain segmented donor and prospect lists.
Prepare donor relation communications.
Support gift processing and acknowledgement maintaining individual database updates.
Assist in creating Donor Relations Committee packets, minutes, and tracking board interactions with donors and prospects.
Marketing Liaison
Proof outgoing materials with keen attention to detail.
Tag social media posts, monitor and reply to necessary messages.
Maintain Nonprofit Directory information.
Manage receipt and distribution of Tin Cup collateral such as banners, photos, and quotes.
Assist with event posts and uploading supplemental program material to website.
Program Support
Assist with setup, breakdown, and logistical needs for Tin Cup Race Day.
Support nonprofits in accessing resources for donation updates.
Logistical backup for Competitive Grants, Youth Philanthropy, and other Foundation Events.
Help distribute board packets and take minutes at meetings.
Additional Duties
Collaborate in designing and enhancing operational systems for improved efficiency.
Assist the Executive Director in overseeing and executing special projects, research, and other requested tasks.
In this role, you will report directly to the Executive Director. This is a full-time position offering a competitive salary starting at $55,000, with paid time off and comprehensive benefits. The position will remain open until filled with a preferred start date by December 1, 2023.
Qualifications
Appreciation for the nonprofit community and commitment to CFTV's mission.
Exceptional project management and execution skills.
Outstanding interpersonal and oral communication abilities.
Strong grasp of technology and its role in enhancing operational efficiency.
Experience in developing systems for improved efficiency.
Meticulous attention to detail and organizational prowess.
Strong writing and proven collaboration skills.
Familiarity and proficiency with database systems.
Experience working in small teams and in small business or nonprofit environments.
Physical Demands:
The physical demands described here are representative of those that must be met by an employee to successfully perform the essential functions of this job. Reasonable accommodations may be made to enable individuals with disabilities to perform the essential functions. While performing the duties of this job, the employee is regularly required to stand, sit, walk, use hands to finger, handle, or feel, reach with hands and arms, and talk or hear. The vision requirements include close vision and ability to focus. The employee must regularly lift and/or move up to 25 pounds.
How to Apply
To embark on this exciting journey with the Community Foundation of Teton Valley, submit your resume and a compelling cover letter to [email protected]. In your cover letter, express your passion for joining the Community Foundation of Teton Valley and how your qualifications align with this pivotal role. Please include any additional information you deem pertinent. Kindly refrain from making phone inquiries. Applications will be reviewed on a rolling basis up until October 29, 2023.