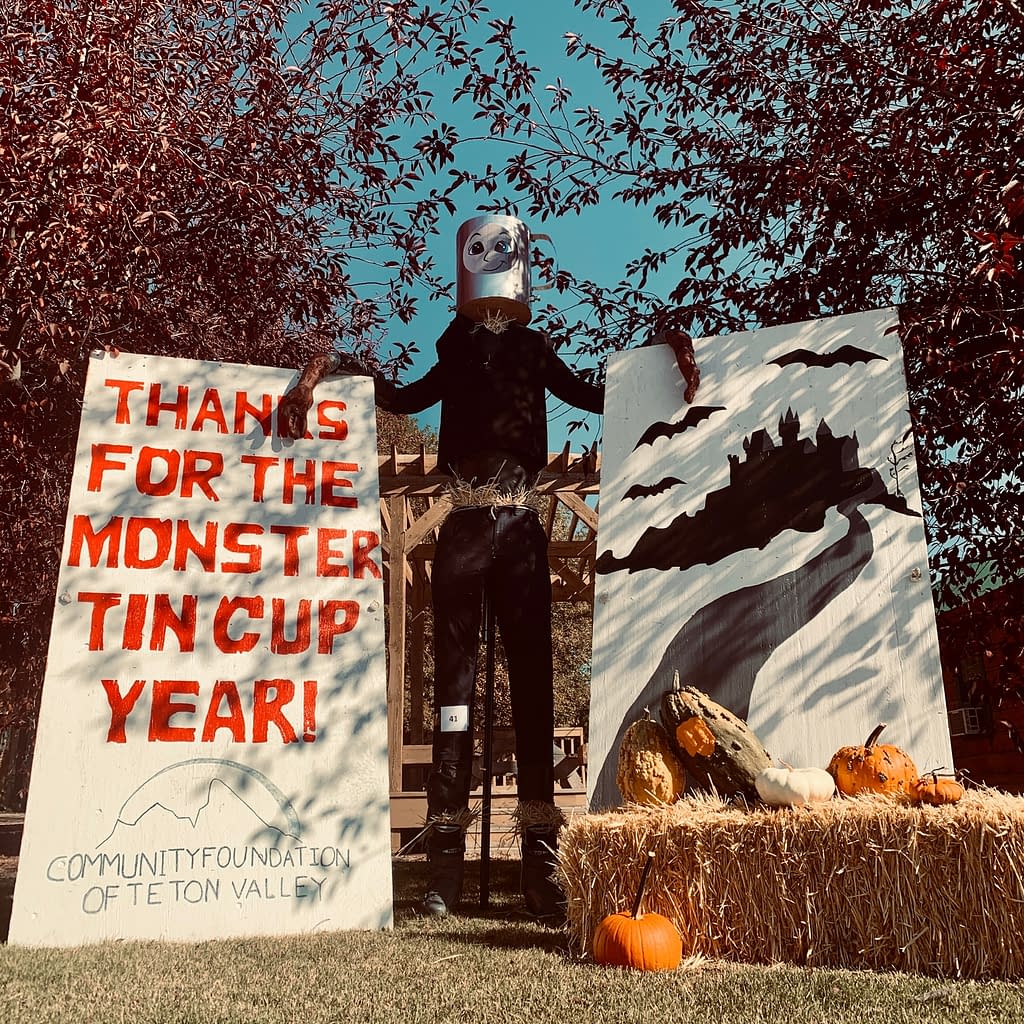 Thank you, Teton Valley for an amazing Tin Cup 2020! Driven by the shared enthusiasm of residents to address and subsidize the needs of our locale, the Community Foundation of Teton Valley has pursued the mission of supporting local nonprofits through grantmaking, continuing education, and as a trusted resource. The dedication of so many to our valley and its residents is inspiring – from nonprofits and their boards, staff, and volunteers to generous donors. The Community Foundation of Teton Valley is honored to continue to serve our ever-evolving community needs for years to come.
Each year, for the past 13 years, the Community Foundation of Teton Valley has held the annual Tin Cup Challenge. In collaboration with Teton Valley nonprofits and community residents, the Tin Cup raises funds to support local nonprofits serving vital functions in the areas of: Animal Rescue, Arts & Culture, Civics & Service, Conservation & Environment, Education, Health & Human Services, and Sports & Recreation. This annual collaborative effort is truly a 3-way partnership of the Community Foundation, nonprofits, and residents.
Through Business & Community Challenger donations, local nonprofits receive a partial Matching Grant for funds they raise during the 8-week Tin Cup Giving Period. Challengers also enable the Community Foundation of Teton Valley to provide professional development workshops for nonprofit staff and board members, to issue Competitive Grants, to teach local high school seniors the value of philanthropy and the role of nonprofits through our Youth Philanthropy Program, and to support nonprofits with consultation and other resources throughout the year. 
The alliance of the Community Foundation, local nonprofits, and charitable donors that has grown over the years is grounded in the hard work of the Community Foundation's dedicated board members. These individuals are all residents of Teton Valley who have previously worked with nonprofits or served on nonprofit boards. They use their experiences as part of their decision-making process. These board members understand that as our community grows and changes, so do the needs of our nonprofits. They are community members first and board members second. They rely on and value nonprofits, as do others, and incorporate firsthand knowledge into their discussions and efforts. Outreach with donors and open communication with the nonprofits guide the goals of the Community Foundation. The Community Foundation of Teton Valley Board of Directors consists of: Astrid Warden – President, Gene Marcowka – Vice President, LeAnn Talbot – Secretary, Ben Reese – Treasurer, Nancy Siverd – Donor Relations Chair (outgoing), Sue Mason – Donor Relations Chair (incoming), Nan Pugh – Grants Chair & Nominating Co-Chair, Delwyn Jensen – Nominating Co-Chair, Megan Allen, Natalie Volcko, Randy Blough, and Herb Heimerl – Board Emeritus. The staff consists of: Tim Adams – Executive Director, Claire Vitucci – Marketing & Communications, and Brian Thysell – Program Manager. We invite you to introduce yourselves if you see any one of us in town or on the trails.