Concussion Screenings to Prevent Lasting Injuries – $3,500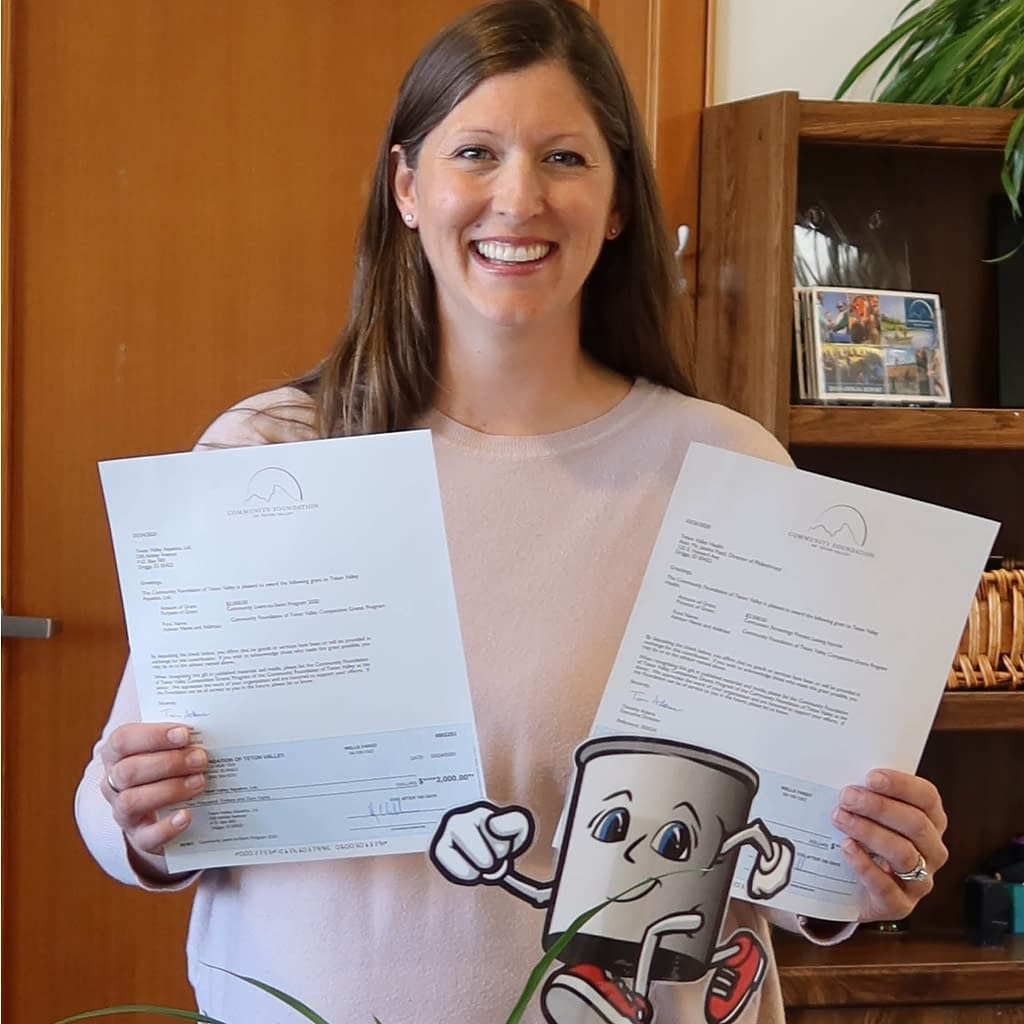 The Community Foundation of Teton Valley was honored to award this grant to Teton Valley Health.  The Community Foundation recognizes the value in continuing concussion screening and increasing the number of people that can receive it.  Further partnering with Teton Valley Health ensures that quality staff and training are provided for those that will administer the tests and follow up after a potential concussion has occurred.
A concussion is a  traumatic brain injury caused by a direct or indirect hit to your head or body. Your brain sits inside your skull surrounded by fluid.  When your head takes a hit, as often happens in contact sports, your brain shifts or shakes around in the skull. The impact damages your brain cells, causing chemical and cellular changes in the brain. Any level of concussion can be a serious medical issue that requires prompt care by a health professional. To avoid repeat injury, it's crucial to manage concussions until a recovery is complete.
In 2005 Teton High School football player, Kort Breckenridge suffered irreversible brain damage caused by concussion injuries. Many in the valley have memories of Kort collapsing on the field, the emergency brain surgery that saved his life and his permanent brain damage that prompted Teton County School District to mandate baseline pre concussion screenings for athletes through the King Devick Test.
Sports increase an athlete's risk of head trauma and Teton Valley is home to many student, professional, and recreational athletes who put themselves at risk to get a concussion. This injury can cause changes in how the brain functions, such as reduced reaction time and can increase your chance of getting another concussion if you return to play before seeking treatment. Repeated concussions can cause problems such as lasting cognitive issues. No athlete should return to the game/sport until all symptoms are gone and a doctor has cleared him or her.
The athletic community needs to be aware of and take all necessary precautions about concussions in order to live life to the fullest doing the activities that they enjoy. With proper education and screening, this is an obtainable goal.
For the past few years Teton Valley Health has led the program that has tested on average 250 athletes in the valley, both student and recreational athletes. This is a good number, but not nearly all the potential athletes in Teton Valley that could be subject to a concussion. This grant will add additional staff to be able to test more athletes while also educating coaches, parents, and spectators about concussions. Teton Valley Health aims at reaching 350 student and recreational athletes for baseline concussion screenings to help prevent athletes from continuing activity when dealing with a concussion.
The King Devick Test in association with a Mayo Clinic program was created to help monitor and screen possible concussions. The test is a two-minute rapid number naming assessment in which an individual quickly reads aloud single digit numbers and it evaluates impairments of eye movements, attention and language function.
The Community Foundation of Teton Valley values all our community members that participate in sports, both student athletes and recreational athletes. With this program administered by Teton Valley Health, we can continue to help make sure our athletes do not go untreated for a concussion. The King Devick Test is the best option for athletes prior to play to set a baseline for which to test against in the case of an injury. We are proud to play a role in supporting the health of our community athletes.