Working Together to Improve Community Water Supply – $4,900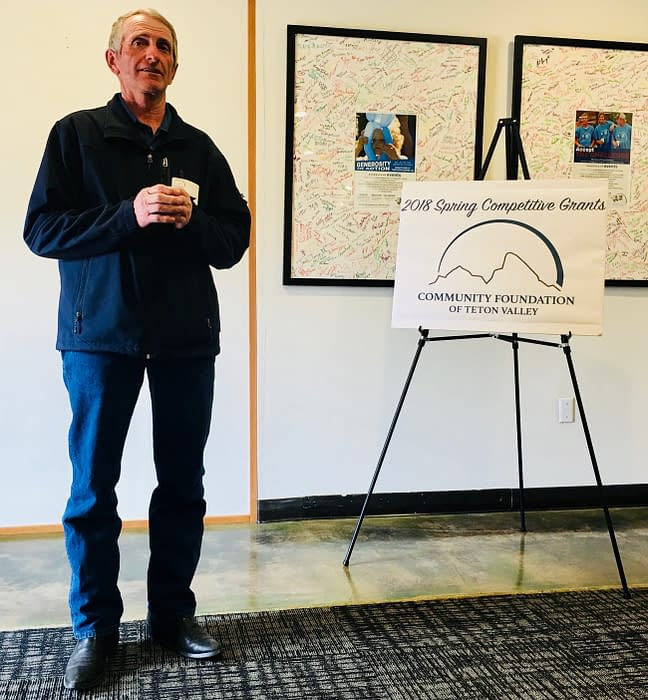 At the Community Foundation, we venerate the natural environment we live in, lush with rivers and mountains, and cherish our interconnectedness with the land. When the Teton Soil Conservation District presented us with the need to stabilize local aquifer levels, we understood their urgency. Water is central to our valley's cultural and economic prosperity, and in order to have a thriving community, we need to act with integrity and treat our natural environment with the highest level of respect.
In recent years, as Teton County has shifted from an agricultural focus to a developmental focus, canal and ditch irrigation systems have suffered. Teton Valley's aquifer has been reduced by up to 55 feet, base flows in the Teton River have been reduced, and wetland habitat for fish and wildlife has been reduced significantly. In response to these concerns, Teton Water Users Association has come together to address and attempt to resolve this downward trend.
In order to actualize these goals, the association will apply this $4,900 grant to: installing measuring devices in the canals, provide incentives to water rights stakeholders, establish a website and provide training for participants, electronically map and document the location and condition of canals and irrigation infrastructure, maintaining and monitoring a stream gage on the Teton River and develop groundwater monitoring policies and procedures to evaluate aquifer responses.
This project upholds our overall vision at the Community Foundation to create a community that elevates lives. Through close monitoring of waterways, we envision a future with sustainable improvements to the valley's aquifer, wetland habitats and irrigation systems.