Fitness Area Improvement Project 2020 – $1,400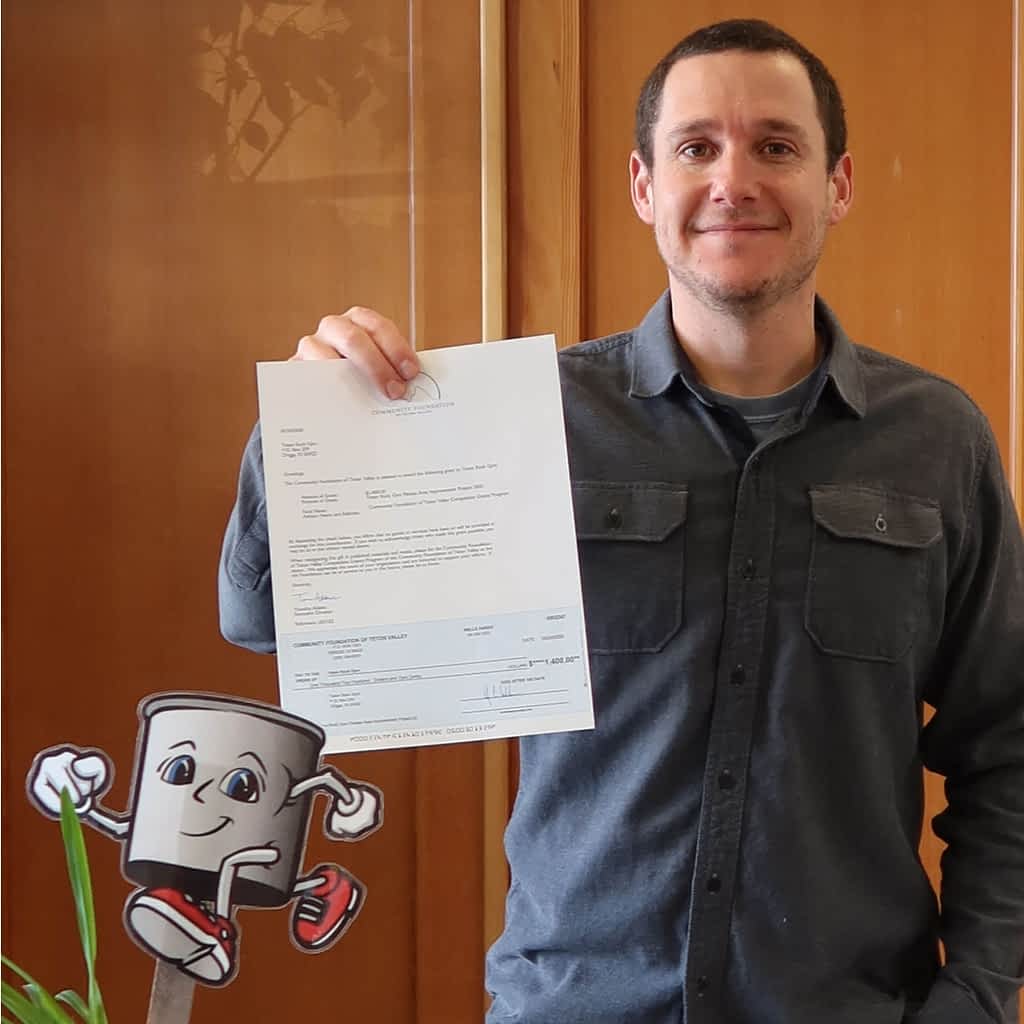 The Community Foundation of Teton Valley is honored to award this grant to the Teton Rock Gym. The Community Foundation is encouraged by the growth of youth programming that provides healthy activity options for youth in the summer and after school at the Teton Rock Gym. Although simple in execution, this project will assure safe separation of rock gym fitness areas.
With over 12 fitness facilities in Teton Valley, health and wellness are clearly of enormous value to the community. Unfortunately, many of these options are prohibitively expensive, and few cater to families. Teton Rock Gym provides a fun and engaging fitness alternative to a typical "fitness equipment only" type gym.
Youth programs at Teton Rock Gym have become robust, year-round, and include over 30 weeks of Climbing Team, 30 weeks of after-school Climbing Club, 9 weeks of Winter Sports programming (serving Driggs/Victor/Rendezvous Elementary, Teton Middle and High schools), and a 9-week outdoor summer camp. Enrollment in those programs is burgeoning. Teton Rock Gym also collaborates with and serves a variety of other programs and schools. They are entering their 3rd year supporting the ABC Summer Enrichment Program (50 kids enrolled in the 6-week indoor program, and 2 outdoor climbing days in the summer of 2019). They have secured funding through the Heidi Leiben Memorial Fund to expand this program offering in the summer of 2020 to a 10-week program, with 4 outdoor climbing days. The fitness area improvement project will enable Teton Rock Gym to support its growing youth programs and provide an appropriate, functional space for its evolving member base.
The Teton Rock Gym fitness area is where climbers can create a stable physical base to prevent injury, increase mobility, and build strength. It is also where Teton Rock Gym instructors can instill healthy training habits to its growing cohort of youth climbers.
Unfortunately, the current fitness area did not meet the needs of adult or youth climbers. Additionally, there was no delineation between the fitness area and the rest of the facility, which creates safety hazards when young children run around while adults lift heavy weights. To best serve the varying demographics, it was critical to develop a functional fitness area that fills a wide variety of needs.
This grant will support building a half-wall to create a physical separation of the fitness area from the rest of the facility, and significantly overhaul how Teton Rock Gym equipment is organized to make it functional for members and large kids groups. The wall will create a physical barrier for what is already the "no-kid zone" for adults using fitness equipment, making it easier to keep young kids safe in the gym, as well as keeping wet muddy boots out of the stretching area (which is directly adjacent to our front entrance) when visitors come to look at the facility. The wall is also a key part of an organizational strategy, providing space for new equipment storage racks. This project will improve youth and adult program fitness by building a dividing wall. With this simple modification to the Teton Rock Gym, the fitness area will become a safe place and prevent youth climbers from entering where they might get hurt. The Community Foundation is encouraged by the steps of Teton Rock Gym has taken to increase Youth Programming and provide a safe space for multiple user groups.