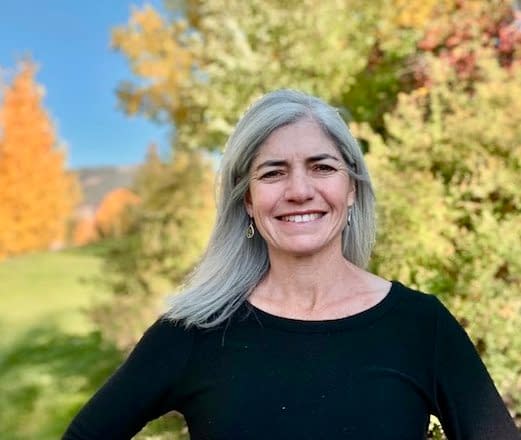 The Community Foundation of Teton Valley is pleased to announce that Bonnie Self has been selected as the organization's new Executive Director. Bonnie brings a wealth of knowledge and experience to the Foundation after a career spent in service to nonprofit organizations on both sides of the Tetons.
"I am honored to join the Community Foundation of Teton Valley as Executive Director. I have a deep appreciation for local nonprofit organizations and the critical services they provide. For 15 years, the Community Foundation has helped elevate lives through the power of generosity with its strong staff, board leadership, and unwavering support from the community. I am excited to be part of such a wonderful institution and look forward to working with organizations, nonprofit staff, and board members across the valley."
Bonnie began working in the nonprofit field in 1994 after receiving her bachelor's degree in business administration from Washington University in St. Louis. She went on to earn a Master of Public Administration from Cornell University in 2003. "With her passion for the nonprofit sector, extensive expertise in strategy and budgeting, and proven fundraising record, Bonnie is the right leader to continue to build upon the Community Foundation's successes," says Scott Pierson, incoming Board Chair.
Upon moving to the valley in 2003, Bonnie's first local position was as the Director of Finance & Development for Friends of the Teton River. This position was followed by eight years as the Director of Operations and Development for the Teton Regional Land Trust, including a 9-month stint as Interim Executive Director. Since 2013, Bonnie has served as the Statewide Manager of Foundation and Government Relations for Climb Wyoming, an organization that offers job training and placement for low-income, single mothers. She has also served in a volunteer capacity on the Teton Springs Foundation Board, Teton Valley Aquatics Advisory Committee, Alta School P.T.O., and Old Bill's Fun Run Committee, among others.
Bonnie has "admired the Community Foundation's role in community-based and programmatic initiatives" over the last 15 years. She's excited to seek opportunities for collaboration and to support organizations engaged in solving critical community issues. Her dedication to donor stewardship, open communication, and lasting relationships is readily illustrated by her successful work experience and long-term commitment to this area. Bonnie resides in Teton Valley with her husband Doug and daughter Zoe. The Community Foundation is excited to have her take the helm as Executive Director beginning Monday, November 14, 2022.