The Community Foundation of Teton Valley recently welcomed Pam Walker as a new Board member, as well as confirmed new governance and committee roles for existing members.
"Great teams are made through the collective and selfless work of individuals committed to a common goal and purpose," says Tim Adams, Executive Director of the Community Foundation. "By gathering the right people with the skills, background, and passion to help move our mission forward, we consistently round out an all-star team tasked with elevating lives through the power of generosity."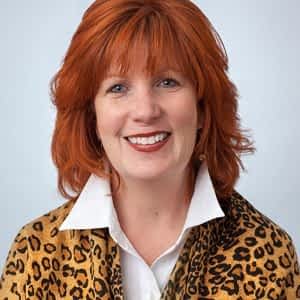 Pam Walker joined the Board of the Community Foundation in January. Pam and her husband, Tom, came to the valley from Wyoming in 2010 and immediately felt like they were "home." Pam moved here full-time in 2015 when she accepted the Executive Director position for the Education Foundation of Teton Valley. Tom retired two years later and joined her in paradise. Both come from a background of community service and believe that contributing time, talent, and treasure to our valley is vital to a happy and productive life.
Pam helped with the school bond campaign, raised significant funds for the school district, worked with her board and donors to create the Education Foundation's endowment, and, after her retirement, began supporting the City of Victor through the Christmas Tree Lighting Ceremony.
Tom and Pam have three sons, two daughters-in-law, and three grandchildren, plus two lovable collies who love the valley as much as they do.
"Serving on the Community Foundation of Teton Valley is the ultimate privilege in nonprofit work," Pam added. "This organization serves an entire network of greatly needed and diverse nonprofits in this valley. As a former nonprofit leader, the fundraising arm of the Community Foundation was a vital component in our ability to accomplish our work and I'm honored now to be able to help all the nonprofits continue to succeed through this role."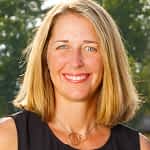 Megan Allen fulfilled her term on the Board in January and stepped down. Megan served on the Grant Committee and was an ever-present positive influence on the board. Her professional talents directly assisted with marketing strategies and evaluation. Megan will be missed on the board, but we are grateful she will continue to serve on the Grant Committee as a "Member at Large".
The Community Foundation Board of Directors and Officers continue to provide vital leadership for the organization. Astrid Warden – Chair, Gene Marcowka – Vice-Chair, and Ben Reese – Treasurer will retain their roles for another term. Shawn Meisl has assumed the role of Secretary from LeAnn Talbot, while Sue Mason will maintain her role as Donor Relations Chair. Nan Pugh continues to chair the Grant Committee and Co-Chairs the Nominating Committee with Delwyn Jenson who is also on the Finance Committee along with Scott Pierson and Gene Marcowka. Randy Blough and Pam Walker sit on the Grant Committee, while Natalie Volcko, LeAnn Talbot, and Gene Marcowka bring their all to the Donor Relations Committee. Nancy Siverd will continue as Board Emeritus for one more year.
Together, this distinguished team is committed to upholding and celebrating what has become the foundation of our nonprofit landscape for the past 15 years. The Community Foundation Board is passionate about supporting this community through their combined expertise, perspectives, and unique skill sets.