The Community Foundation of Teton Valley recently welcomed Stella Martin as a new Board member and Tina Culman as a returning Board member, after a three-year hiatus. New governance and committee roles for existing members were also established.
"Great strides are made through the collective and selfless work of individuals committed to a common goal and purpose," says Bonnie Self, Executive Director of the Community Foundation. "By gathering committed individuals with a passion for helping, we move our mission forward. We are lucky to have a strong team tasked with elevating lives through the power of generosity."
Stella & Tom followed one of their two sons after he moved to the Tetons a decade ago. Stella says, "We must have done something right in this life, to be so lucky to call this home!". After growing up in Tuscaloosa, Alabama, and graduating from the University of Alabama, Stella went on to have several entrepreneurial companies, products, and services all over the world – selling real estate in Atlanta, Georgia; starting a shopping service in Hong Kong, Bangkok, and Singapore; being a floral designer and event planner in Atlanta; and building a wholesale import gift line. She loves to work and has jumped in with both feet to give back to Teton Valley, which has already given her and her family so much.
In addition to being on the Board of the Community Foundation, Stella is active in St. John's Episcopal Church and is a member of the City of Victor Volunteer Event Committee. Stella is truly honored to serve on the Board of the Community Foundation of Teton Valley and greatly appreciates how our community works together for the greater good.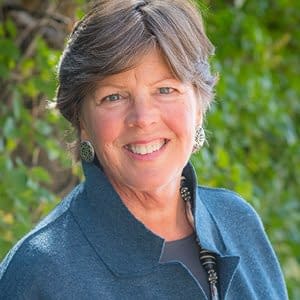 After six committed years on the Community Foundation board, four of which were in service as Chair and Vice-Chair, Tina elected to take a well-deserved break. However, the calling of the Community Foundation is strong, and she has generously rejoined the board after a three-year hiatus!
After a working life spent in academic publishing that took her to three continents and eight states, Tina emphasizes that "I have never lived anywhere else that has given my husband Chuck and me the sense of community that Teton Valley has. The Community Foundation of Teton Valley makes such a difference to the success of valley life, that I knew I needed to get back to continue the work."
After two terms and six years of enthusiastic service, LeAnn Talbot stepped down to focus on her grandchildren. She generously served as Secretary on the Executive Committee for five years and has been an integral leader within the Donor Relations Committee. LeAnn has been instrumental in numerous strategic planning sessions and building out Key Performance Indicators for our organization. While she'll be deeply missed, we know that the mission of the Community Foundation is dear to her heart, and she will continue to champion our work.
The Community Foundation Board of Directors and Officers continue to provide vital leadership for the organization. The Foundation is delighted that Scott Pierson has taken the leadership position of Board Chair. Gene Marcowka – Vice-Chair, Ben Reese – Treasurer, and Shawn Meisl – Secretary, will retain their roles on the Executive Committee for another year. Sue Mason continues to lead our fundraising efforts as Donor Relations Chair. Nan Pugh will maintain her chairmanship of the Grant Committee and continue serving on the Nominating Committee alongside Tina Culman and Delwyn Jensen, who is also on the Finance Committee with Scott, Gene, and Astrid Warden. The Foundation is incredibly grateful for Astrid's gracious and dedicated service as Board Chair for the last two years. Randy Blough and Pam Walker sit on the Grant Committee, while Natalie Volcko, Gene, Shawn, Stella, and Pam bring their all to the Donor Relations Committee.
Together, this team is committed to upholding and celebrating what has become the foundation of our nonprofit landscape for the past 16 years. The Community Foundation Board is passionate about supporting this community through their combined time, expertise, and skills.