ACT Foundation of Teton Valley – $3,000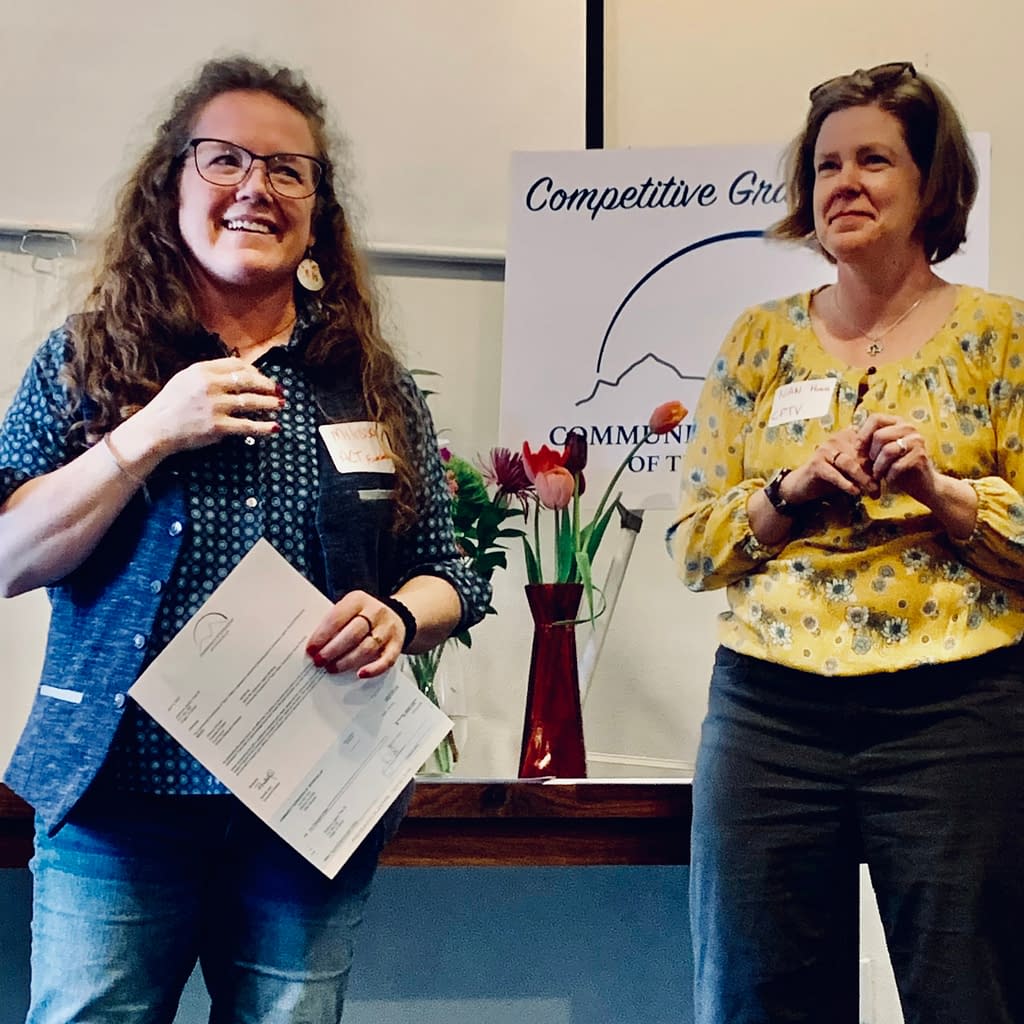 The Community Foundation of Teton Valley is honored to award this $3,000 grant to the ACT Foundation of Teton Valley in support of the purchase of a covered trailer to store props and costumes in order to bring the arts, cinema, and theater to all the stages and performing venues in Teton Valley. The Foundation strongly supports the ACT Foundation's efforts to share cultural arts in the Teton Valley community.
The ACT Foundation provides an outlet for the community to discover the joy of the cultural arts, including theater. ACT travels to different locations throughout the valley to perform and collaborate with other nonprofits. Teton High School works with ACT during the fall, spring, and summer productions, allowing ACT to use the auditorium. With a cast of 50 or more, ACT teaches community members the basics of acting, stage direction, and performing for an audience. Pierre's Theatre is another location ACT travels to productions and workshops. At Pierre's, ACT produces the annual Christmas Carol for the City of Victor's winter celebration. Each show is sold out, reaching over 1,000 community patrons.
This production starts the holiday celebration and family traditions for many, as it has run for over 16 years. The ACT Foundation offers a summer drama camp for over 25 valley children. The camp allows the children to find their voice, learn communication skills, and many more attributes. ACT has established itself as the main stage for acting but must travel to each stage in order to bring the show. ACT provides costumes to many other organizations and businesses in the valley. High School plays, the Distinguished Young Women Scholarship Program, Elementary school concerts, and nonprofit fundraisers are just a few of the events for which ACT has been able to provide props and costumes. Each event requires props, accessories, costumes, and much more to ensure its success. ACT utilizes volunteers and personal vehicles to move such items, often taking several trips.
The Community Foundation grant will support the purchase of a trailer, enabling ACT to travel to each location once, bringing all it needs the first time. This allows for more time for learning and growing at each event. Not only does ACT travel to many locations to perform, but it also doesn't have a central location for storing these items. Currently, props and costumes are in volunteer garages and spare rooms. With the purchase of a trailer, ACT can put all its items in one location and store things in the provided trailer for easy access.
The Community Foundation commends the important work of the ACT Foundation and its purchase of a covered trailer that will further its programmatic impact in sharing the arts with the community.