While turning the calendar hasn't been the magic fix we were hoping for, we can look back on 2020 to see many silver linings. For the Community Foundation the year shows clear evidence of the generous community in which we live. Business & Community Challengers, as well as direct donors, charitably gave the most-ever during the Tin Cup Challenge. Through the generosity of Challengers, strategic planning, and a fiscally conservative approach, the Community Foundation was able to award our highest-ever Matching Grant of 60% to participating nonprofits. In addition to open and ready communication, the Community Foundation has offered further support through workshops, nonprofit check-ins, and grant making. In a year when nonprofits faced severe fundraising and programatic challenges, our community reached deep to support each other — and there is certainly magic in that.
___________________________________________
2020 Grants in Action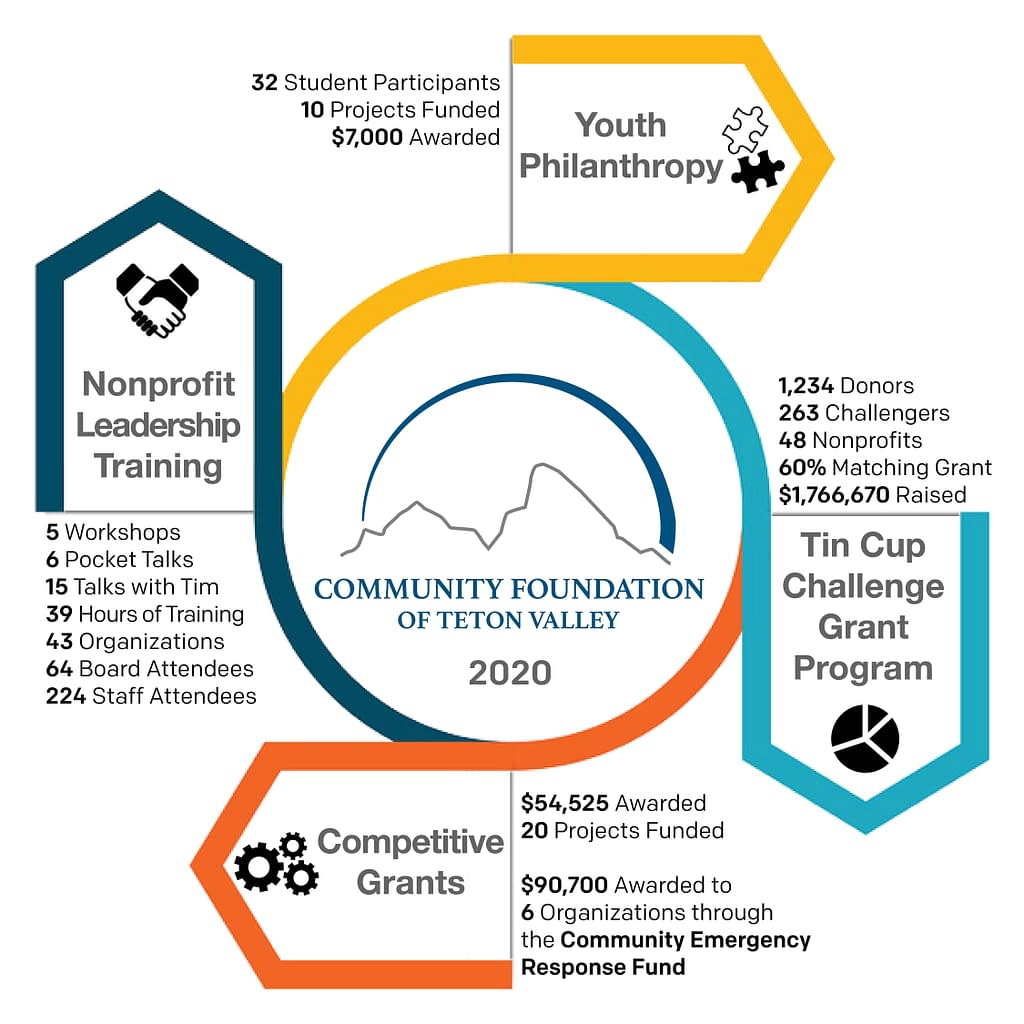 ___________________________________________
2020 Workshops by the Numbers
Even though mostly by Zoom, 44 organizations were represented by staff & board members during the Community Foundation's 2020 networking and learning opportunities: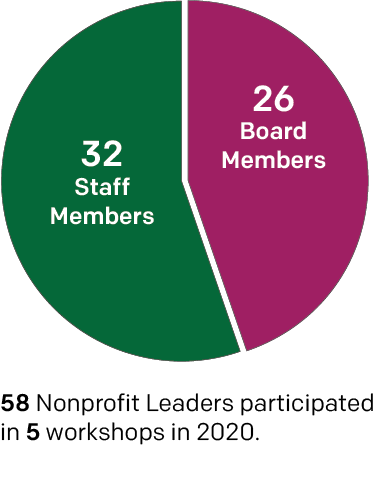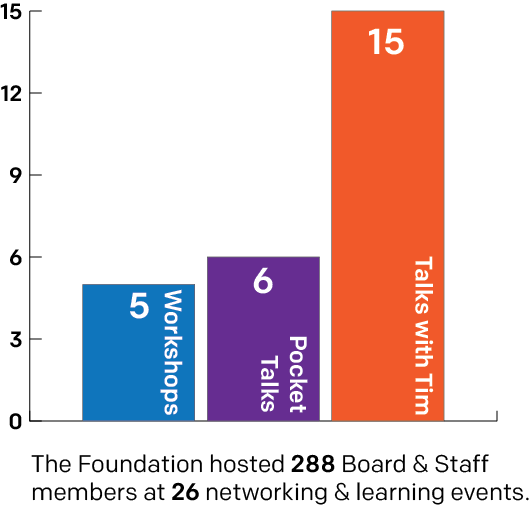 ___________________________________________
Nancy Siverd Joins the Foundation as Board Emeritus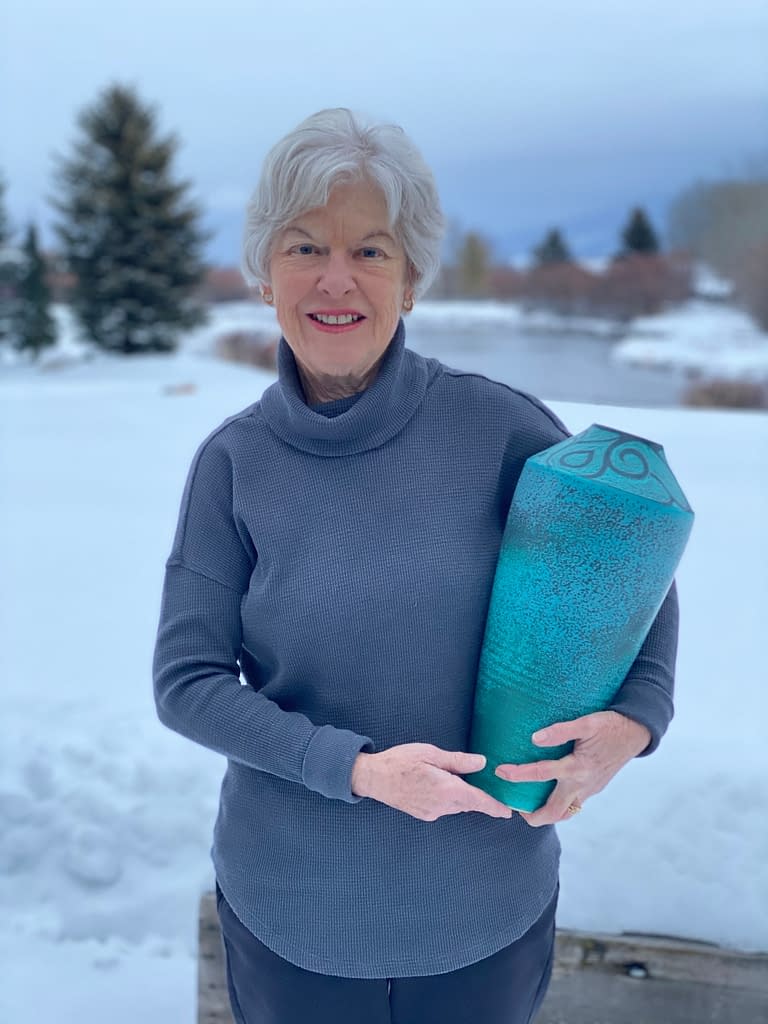 As the new year rang in, Nancy Siverd finished-up two terms of dedicated service on the Board of the Community Foundation of Teton Valley. In addition to holding roles as Secretary and Vice-Chair on the Executive Committee, Nancy set and met incredible goals as the Chair of Donor Relations. She consistently insisted on raising the bar, in spite of any circumstances, to ensure the Community Foundation could offer a meaningful Matching Grant to participating nonprofits. Through her leadership, the Community Foundation has continued to meet Challenger goals – year after year.

Thankfully, we need't say adieu, as she's agreed to stay on as Board Emeritus and plans to continue to serve on our Donor Project Team. Thank you so much for your heartfelt dedication and continued service!
___________________________________________
2021 Board Update
Astrid Warden has agreed to another year at the helm, as our stalwart Chair. Gene Marcowka is our Vice-Chair, having handed over the torch of Treasurer to Ben Reese. LeAnn Talbot remains our Secretary, while Sue Mason will be taking over as Chair of Donor Relations. Nan Pugh continues to head our Grant Committee and Co-Chairs our Nominating Committee with Delwyn Jenson. Megan Allen and Randy Blough sit on our Grant Committee and Natalie Volcko brings her all to our Donor Relations Committee.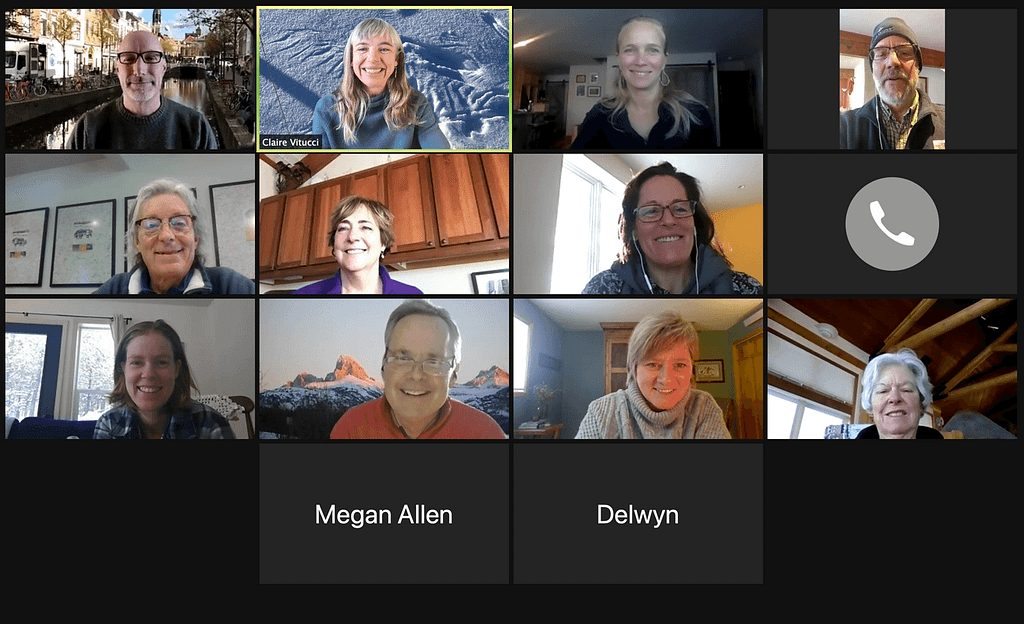 ___________________________________________
With Heavy Hearts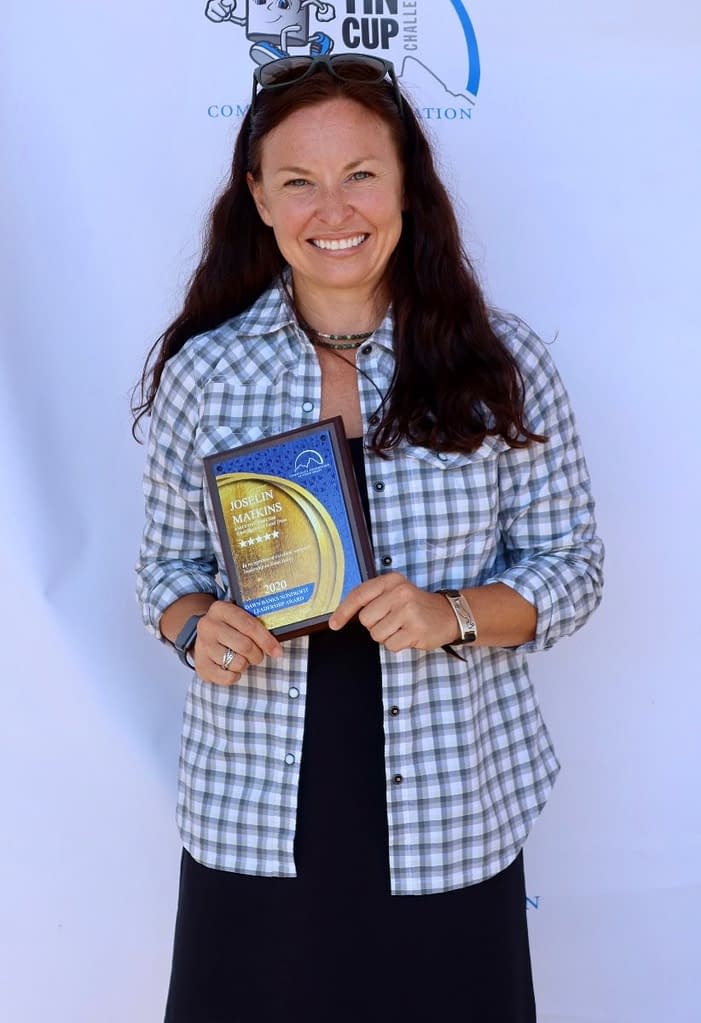 It is with great sadness that we received the news of Joselin Matkins', Executive Director of the Teton Regional Land Trust, untimely passing. The Community Foundation of Teton Valley would like to express our most heartfelt sympathies to Jeremiah Keavney, John and Carol Matkins, and all of her loved ones that are mourning at this time. Joselin was a leader among leaders in our tight-knit nonprofit community – receiving the 4th Dawn Banks Nonprofit Leadership Award last July.
Joselin's absence in our community will be a void felt for some time, but the indelible legacy she leaves behind will forever be a reminder of her positive impact on our community.
___________________________________________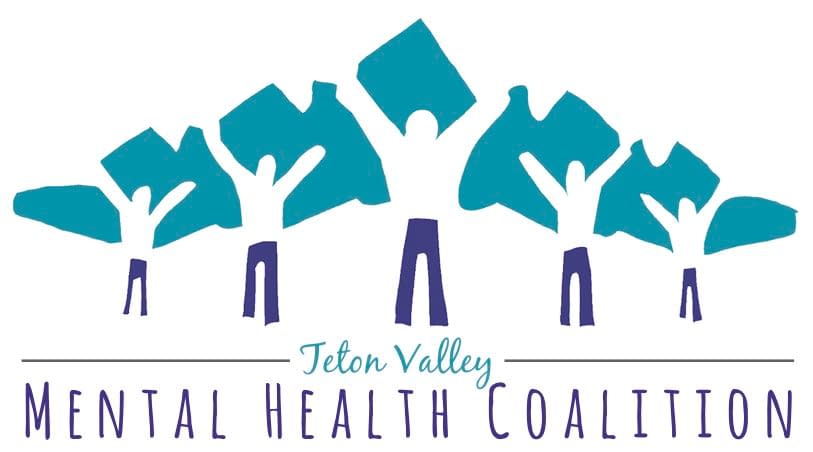 The Teton Valley Mental Health Coalition is offering FREE counseling sessions for residents of Teton County, Idaho and Alta, Wyoming who have been affected by the loss of Joselin. Financial hardship eligibility criteria has been waived at this time. Please visit their website to contact a participating counselor.
___________________________________________
Community Emergency Response Fund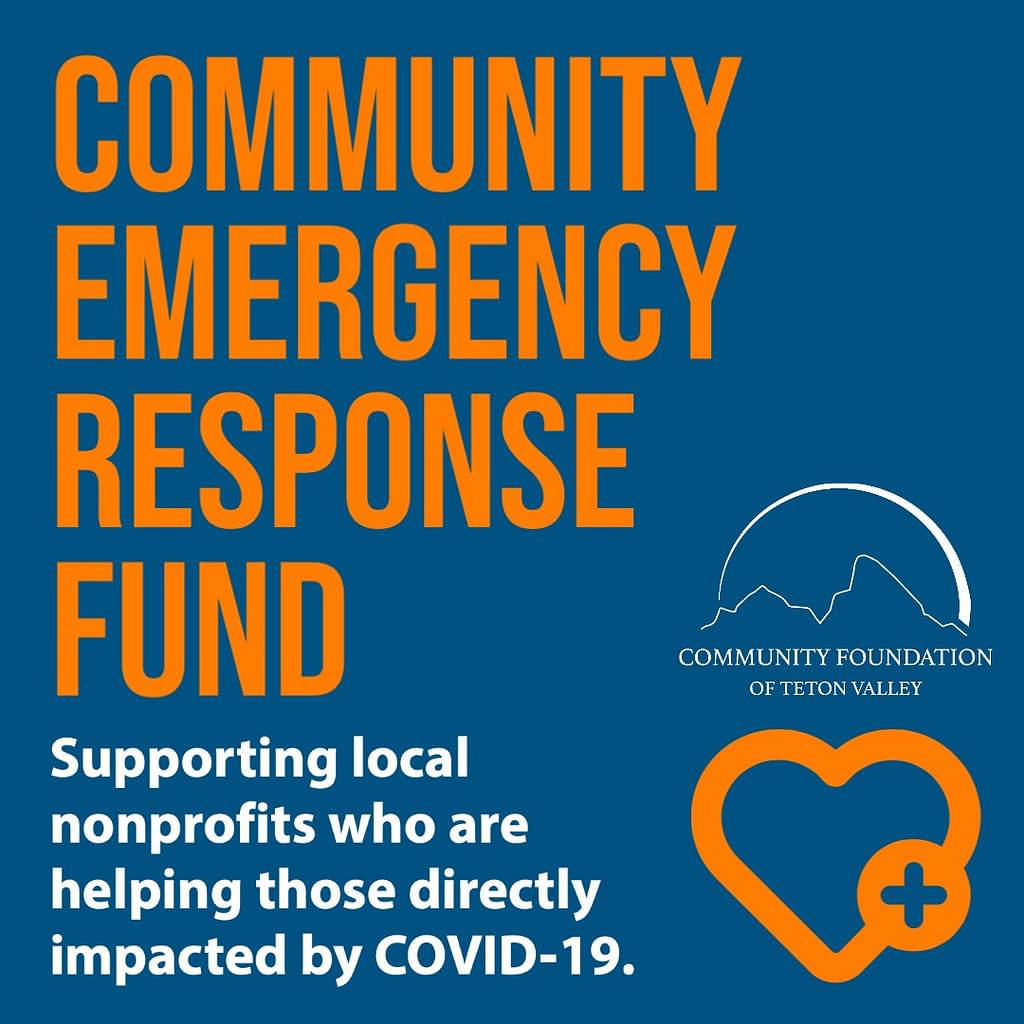 As pandemic levels increase locally, nonprofits continue to be amongst the first to respond on the front-lines, working double-time to ensure nourishment, health, safety, and mental stability in the thick of winter. Your support of their efforts is greatly appreciated. The Community Foundation determines Emergency Response Fund requests within 72 hours for quick implementation of awards.