Laminate Flooring for Pet-Friendly Transitional Housing – $5,000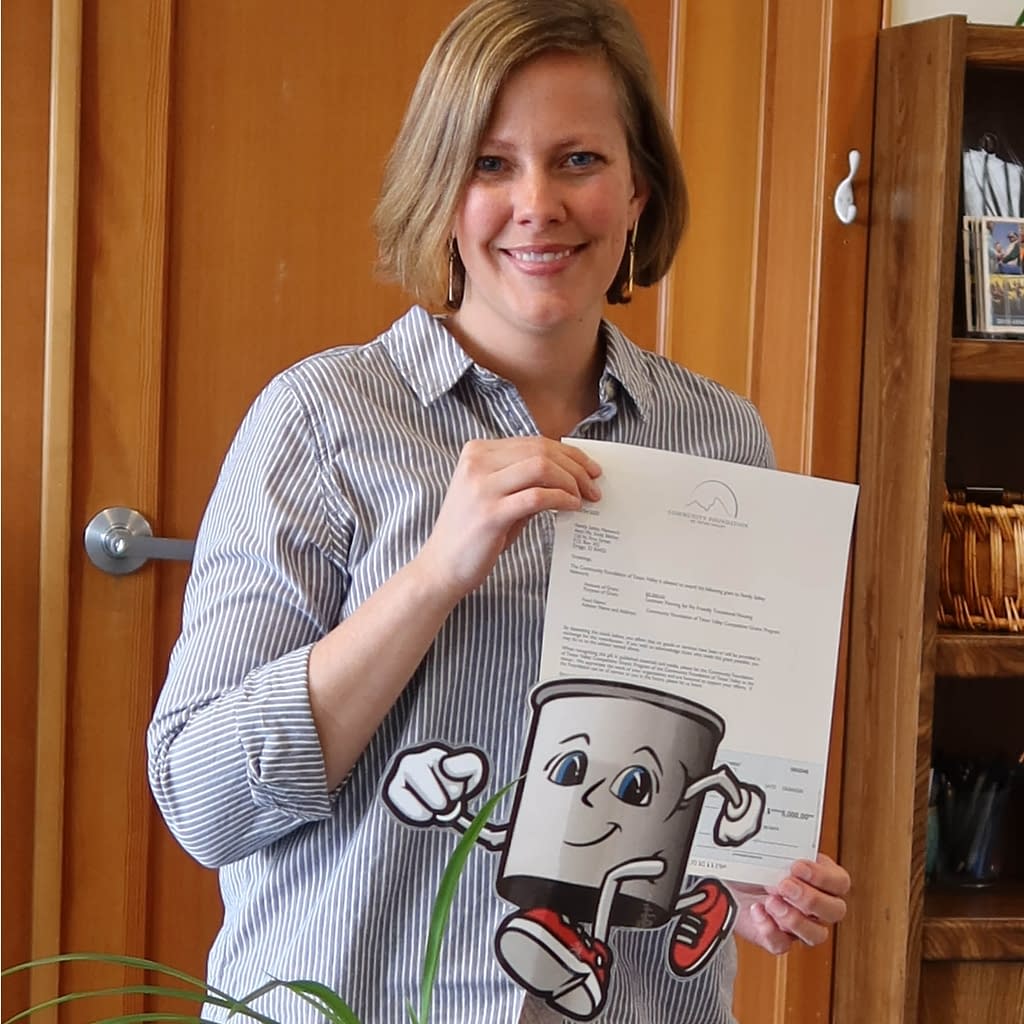 The Community Foundation of Teton Valley was honored to award a Competitive Grant to Family Safety Network and found this application to be especially vital in serving a population in our community that can be easily overlooked.  Domestic violence is a serious problem and the more that  Family Safety Network can provide transitional housing that meets a variety of needs, the better off our community will be in supporting these community members.
Research shows that Idaho has the highest percentage of dog ownership (58% of households) in the country. Unfortunately, pets are the silent victims of domestic violence. The National Coalition Against Domestic Violence (NCADV) found that 71% of pet-owning women entering shelters reported that their batterer had injured, maimed, killed or threatened family pets for revenge or to psychologically control them. 65% of domestic violence victims are unable to escape their abusive partners because they are concerned about what will happen to their pets when they leave.
Sadly only 5% of women's shelters or transitional homes nationally are pet-friendly. In an effort to remove this barrier to safe living, Family Safety Network is currently pet-friendly. The organization is, however, concerned about the maintenance and cleaning of existing carpeting in its transitional housing and wants to ensure a cleaner environment for all clients, including those that have allergies.
Victims of domestic violence that are able to keep their pets with them, have one less stressor in an already stressful and life-threatening situation, knowing their pet is safe with them. These animal companions are not only a part of the family, they are a vital support, providing unconditional love without judgement.
Family Safety Network will have laminate flooring installed in its transitional housing, making it pet-friendly and removing one obstacle to securing safe housing for clients. Their three-bedroom, single-family home with a fenced back yard and security system in Teton Valley serves as transitional housing for clients and their children. Unlike emergency shelter that is utilized in an emergency situation to keep a client (and their family) safe short-term, transitional housing is reserved for clients who are making positive strides toward independent living. These clients often need a few weeks to a few months to save funds for the deposit on an apartment and put themselves in the best financial situation to move forward to independent, safe living.
The Community Foundation commends the important work of Family Safety Network.  Their efforts to secure vital housing needs that accommodate pets is one more way they positively affect those in need of transitional housing.  We know this project will help in supporting the needs of clients for years to come.