Teton County Idaho Fair Board: $2,000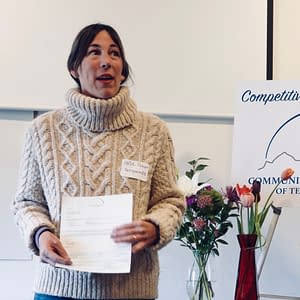 The Community Foundation of Teton Valley is honored to award this $2,000 grant to the Teton County Idaho Fair Board to replace a portion of the Fairground's picnic tables.  The Foundation strongly supports the Fairground's efforts to enhance its outdoor seating space and provide a comfortable, safe place for the community to gather.  
The current Fairground picnic tables were built by Eagle Scouts 30 years ago and have provided a quality venue for visitors and groups to gather outdoors. Over time and despite repairs, the picnic tables have deteriorated. With an increase in Fairgrounds user groups, classes, and events, the need for safe, comfortable outdoor seating and a larger capacity space for visitors to gather has increased.
This Community Foundation grant will assist the Teton County Idaho Fairgrounds in purchasing materials to build new picnic tables to enhance the outdoor seating component of the facility and meet the needs of increased visitor usage.
The Community Foundation commends the important work of the Teton County Idaho Fairgrounds to enhance the quality and size of its outdoor seating infrastructure by upgrading its picnic tables.  These efforts will provide safe, comfortable seating and a quality venue as a community gathering space.