Get Noticed, Get Funded: The Power of Story in Fundraising
A two-part series – presented by Lisa Gerber
March 22, 2022
@
10:30 am
–
12:00 pm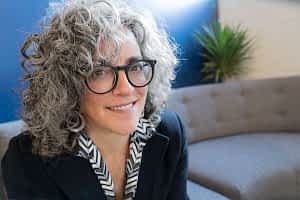 You know storytelling is important in getting people to care about your idea of change, but you have questions. It's hard to know which stories are the right ones to tell, whether you have too many or can't find any. How do you use story to make an emotional connection? The process of storytelling is often over-complicated, and this session is designed to make it approachable for small to medium teams. It will inspire new ways of thinking and new ways to utilize storytelling so you can elevate your organization from So what? to So funded.
The workshop will consist of two 90 minute sessions that are three weeks apart.
Workshop learning objectives:
Session 1: Tuesday, March 22, 2022, 10:30 am – Noon (Zoom)
Understand the power of storytelling and how to leverage it on behalf of your organization.
Learn how to find the great stories from your organization's stakeholders.
Create a list of story ideas to pursue.
Identify the priority story from that list and leave with a homework assignment to work on that story.

Session 2: Tuesday, April 12. 2022, 10:30 am – Noon (Zoom)
Learn some tips to level up your storytelling to influence action
Integrate the learning.; This will be a Q and A to help you apply the lessons into your own work.
Next steps – how to put your story list into action
About Lisa
Lisa Gerber is a trainer, speaker and coach, and author of From So What? to So Funded: How nonprofits use storytelling to create impact and change the world. She believes we all have the ability to make the world a better place one story at a time. To that end, she advises purpose-driven leaders on how to make their idea of change happen through effective storytelling and communication. Her training and coaching programs are designed to help organizations get noticed, shift perception, and get funded.

When she is not in her office, she might be out skiing or trail running. This is where she does her best creative problem solving. You can follow her blog at bigleapcreative.com/blog. She is the host of Breaking Trail podcast, where she uncovers the great stories of outdoor active purpose-driven individuals who are redefining the way they do life and work. www.bigleapcreative.com