Cross Country Skis for Kids – $3,100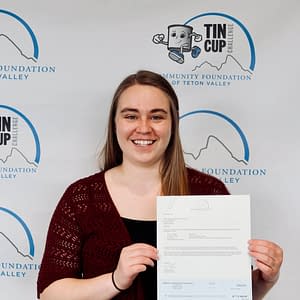 The Community Foundation of Teton Valley was honored to award a grant to the Teton Valley Ski Education Foundation to purchase new cross country rental equipment for elementary-aged children to make it more affordable and accessible for all youth in Teton Valley to participate in programming. The Foundation strongly supports programs that help youth access recreational programming.
Skiing and snowboarding are an integral part of the local lifestyle and culture in Teton Valley due to the long winters here. Additionally, parents seek out extracurricular activities for their children outside of school and especially during the winter to keep their kids active and involved. TVSEF satisfies these needs by providing low-cost ski and snowboard programming to 150 children from across the region including Teton County, Idaho and Teton County, Wyoming. Research showed when youth have more assets to participate in they are: more likely to thrive now and in the future, less likely to engage in a wide range of high-risk behaviors, and more likely to be resilient in the face of challenges. The positive impact of this type of programming has on youth in this regard was especially highlighted last year with COVID. Parents shared how appreciative athletes were for having recreational opportunities, times for socialization outside of school or home, and the stability and regularity of programs as well as having something to look forward to in their schedule. In these ways, TVSEF provides a much-needed service in cultivating good citizens and individuals within our community.
TVSEF will purchase new sets of cross-country ski equipment for their recreation and development programs. The project will increase the capacity of our inventory to satisfy our current demand; to begin transitioning to industry standards and trends; and build capacity within the fleet to serve the needs of a future learn-to-ski program.
The Community Foundation commends the important work of the Ski Education Foundation in supporting youth in Teton Valley. Increasing affordable access to recreational opportunities for all those that have interest is an important part of the growth of our future leaders. We look forward to seeing more young athletes out enjoying winter in our beautiful valley.