BCA Avalanche Air Bag Vests – $1,600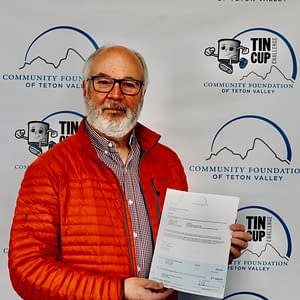 The Community Foundation of Teton Valley was honored to award this grant to Teton County Idaho Search and Rescue to purchase avalanche personal protective gear, BCA vests. The Foundation greatly supports ensuring that our first responders in the backcountry have all the necessary equipment to execute safe and efficient rescues in the field.
As recreational activity in the region grows in popularity, Teton County Idaho Search and Rescue experienced a 48% increase in calls for assistance in 2020 as compared to the prior two-year average. This increase has been across the board from a seasonal perspective. Winter operations typically occur in evening or nighttime conditions and often in inclement weather. Hasty Teams are deployed via snowmobile in pairs, with a follow up team providing medical or transportation related resources once the distressed party is located. All teams entering backcountry carry essential avalanche personal protective equipment including avalanche transceiver beacons, avalanche shovels and probes. All of which would be employed to locate and extract an individual buried in an avalanche. The addition of a BCA Float Vest would provide responding personnel with an added level of avalanche and personal protection when responding to events during winter operations. TCISAR believes in leading by example and educates community partners, schools and backcountry users that being prepared for backcountry emergencies and being properly equipped is essential.
This grant will purchase BCA Float MTNPRO Vest Avalanche Airbags. The required refillable air cylinders will be purchased by TCISAR. This will allow for 2 pairs of entry teams and 1 reserve team to be properly equipped for safe and effective rescue efforts. All the team members will be trained in the proper donning, use, deployment, and care of the vests.
The Community Foundation commends the vital work that Teton County Idaho Search and Rescue provides to both residents and visitors in our beautiful valley. Being able to respond to emergencies in the backcountry while providing the rescuers with the equipment necessary to do their job safely will ensure the best possible response.  We thank them for continuing their vital work.