Helping Pets and Families of Teton Valley during COVID – Awarded $2,500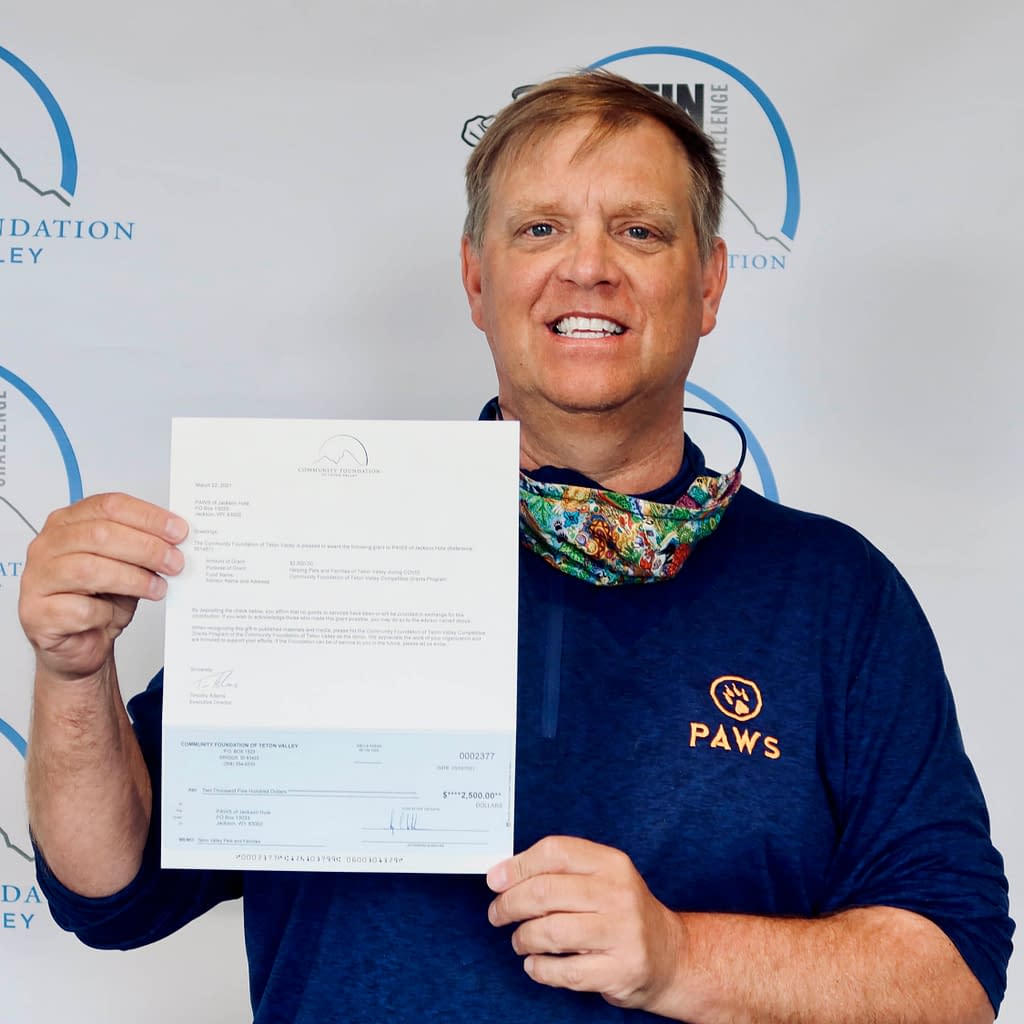 The Community Foundation of Teton Valley was honored to award this grant to PAWS of Jackson Hole, as it supports families that are struggling to care for their pets due to COVID-related challenges. The Foundation strongly supports the organization's efforts to support Teton Valley pets and people during these challenging times.
In 2020, PAWS launched its COVID Pet Fund to help people care for their pets and avoid relinquishing them to local area shelters due to financial concerns related to COVID. During 2020, the PAWS MedFund program provided $9,534.19 towards veterinary care for 38 Teton Valley families that were struggling to care for their pets due to COVID-related challenges. As COVID continues into 2021, so do the needs of people in needing financial support to pay their veterinary bills. This grant will assist the PAWS MedFund program in continuing to help people in Teton Valley care for their pets and keep their families intact.
Moreover, having a pet has been shown to benefit people's health. According to the Centers for Disease Control and Prevention (CDC), during the pandemic, pets provide enjoyment and a variety of health benefits, including reduced feelings of loneliness and depression, improved opportunities for social connection, increased opportunities for exercise and outdoor activities, decreased blood pressure and lowered cholesterol levels.
The Community Foundation commends the important work of PAWS of Jackson Hole in providing financial assistance to Teton Valley families to support the veterinary care of their pets in these challenging COVID times.