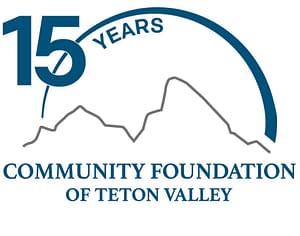 The Community Foundation of Teton Valley's new Opportunities Fund effectively moves resources collected in support of nonprofits during the pandemic into a long-term fund that will help with acute community granting needs going forward. While any nonprofit can apply, funding will be restricted for the next two-years to grants focused on addressing health & human services. Beginning in 2025, the Community Foundation will remove the health & human services restriction, using the fund to facilitate collective impact and address critical community needs.
The Community Emergency Response Fund began in March of 2020 as an immediate, community-wide response to the pandemic in support of nonprofits whose programs and fundraising tactics were imminently affected. With the support of volunteers, supporters, and board members, nonprofits did an amazing job reorchestrating their work to ensure vital programs were delivered in a safe and consistent manner throughout the heart of the pandemic. Since inception, the Community Foundation of Teton Valley has distributed $106,300 from this fund quickly and efficiently to nonprofits on the frontline of serving those directly impacted by Covid-19 and their ongoing needs.
The application process will remain much the same with funds being rapidly deployed after review by a small and efficient Grant Committee. To date the fund has supported Above and Beyond the Classroom, the Community Resource Center, the Education Foundation of Teton Valley, Seniors West of the Tetons, the Teton Valley Food Pantry, the Mental Health Coalition of Teton Valley, and the Teton Valley Ski Education Foundation. Nonprofits can inquire directly for grant needs. For those interested in contributing to the Opportunities Fund, you may donate here.