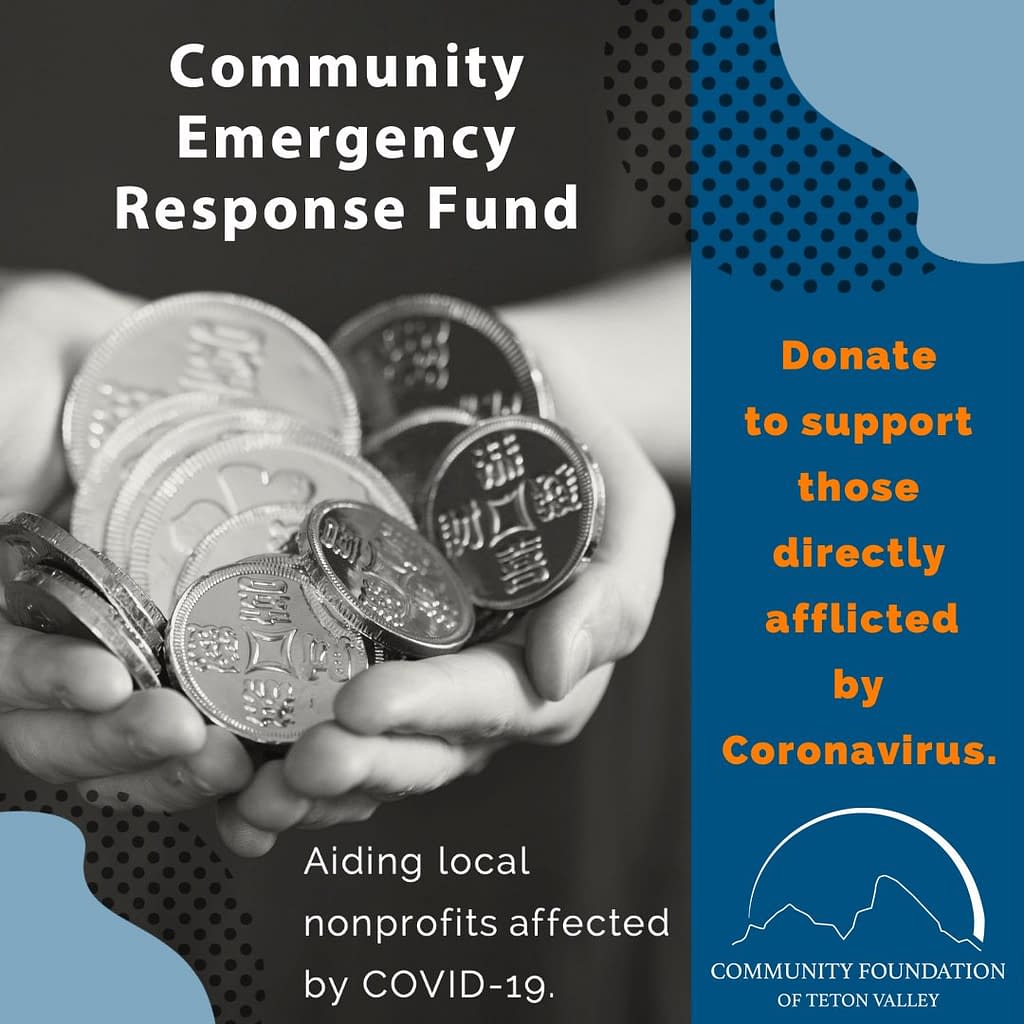 The Community Foundation of Teton Valley has activated a Community Emergency Response Fund to support local nonprofits helping those directly impacted by COVID-19. As a preparedness measure, the Community Foundation of Teton Valley, in partnership with the Community Foundation of Jackson Hole and our Tin Cup Challengers, has committed $30,000 to initiate this fund. As needed, the Foundation will rapidly deploy grants to enable nonprofits to focus on providing vital, frontline services associated with preparing for and addressing the coronavirus in Teton Valley.
"The preemptive steps that are being taken ahead of the onset of COVID-19 in Teton Valley demonstrate our community's generous spirit and strong partnerships," stated Tim Adams, Executive Director of the Community Foundation of Teton Valley. "Our valley is both strong and supportive. Together, as a community, we will withstand this unforeseen turn of events."
It's anticipated that community needs will likely be significant. For those interested in contributing to the Community Emergency Response Fund, we encourage you to donate below. Find additional information on COVID-19 resources for nonprofits below.
Donate Here:
Thank you for your support.
___________________________________________