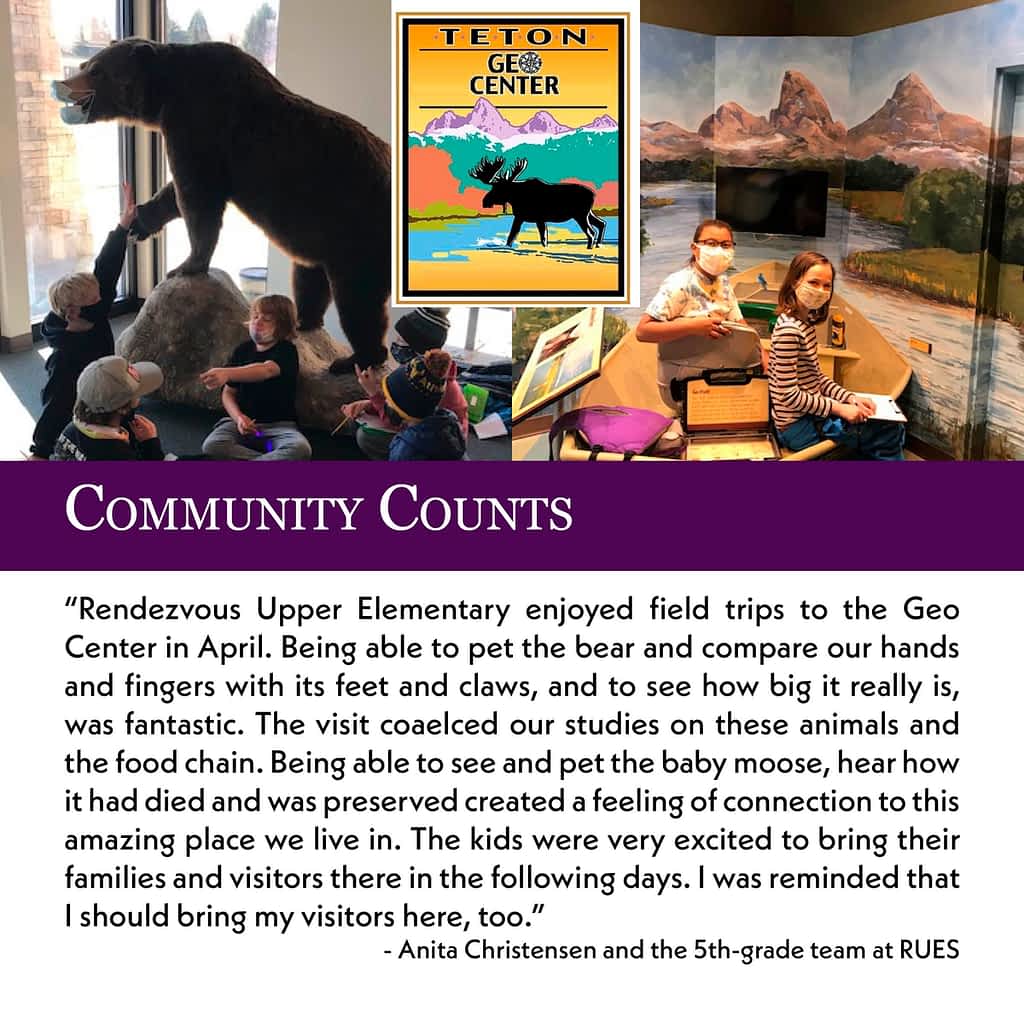 The Teton Geo Center provides comprehensive historic and educational exhibits, offers space for local artisans and community events, and facilitates educational programs for Teton Valley students and the public. The Geo hosts Chamber of Commerce events, which support the business education and networking of our valley's intrepid entrepreneurs. Our brilliant Geo volunteers guide visitors toward rewarding experiences at local establishments, and further support Teton Valley's business community by educating visitors about restaurants, lodging, outfitters, and guides that can make their stay a memorable one.
In partnership with local schools, Girl Scouts, and other organizations, our Geo Center programs augment classroom work for scores of students who gain an appreciation for the history, culture, and natural attributes of their valley. We also welcome nonprofits to use the Geo for receptions, board meetings, and workshops.
Since Teton Geo Center's inception in 2014, the organization's mission has been to provide a centrally-located hub offering information and education on all aspects of Teton Valley – past, present, and future. Our purpose is to educate, and build local pride and respect for our unique valley, and to support the individuals, businesses, and organizations that are working to make this a better place to live and work.