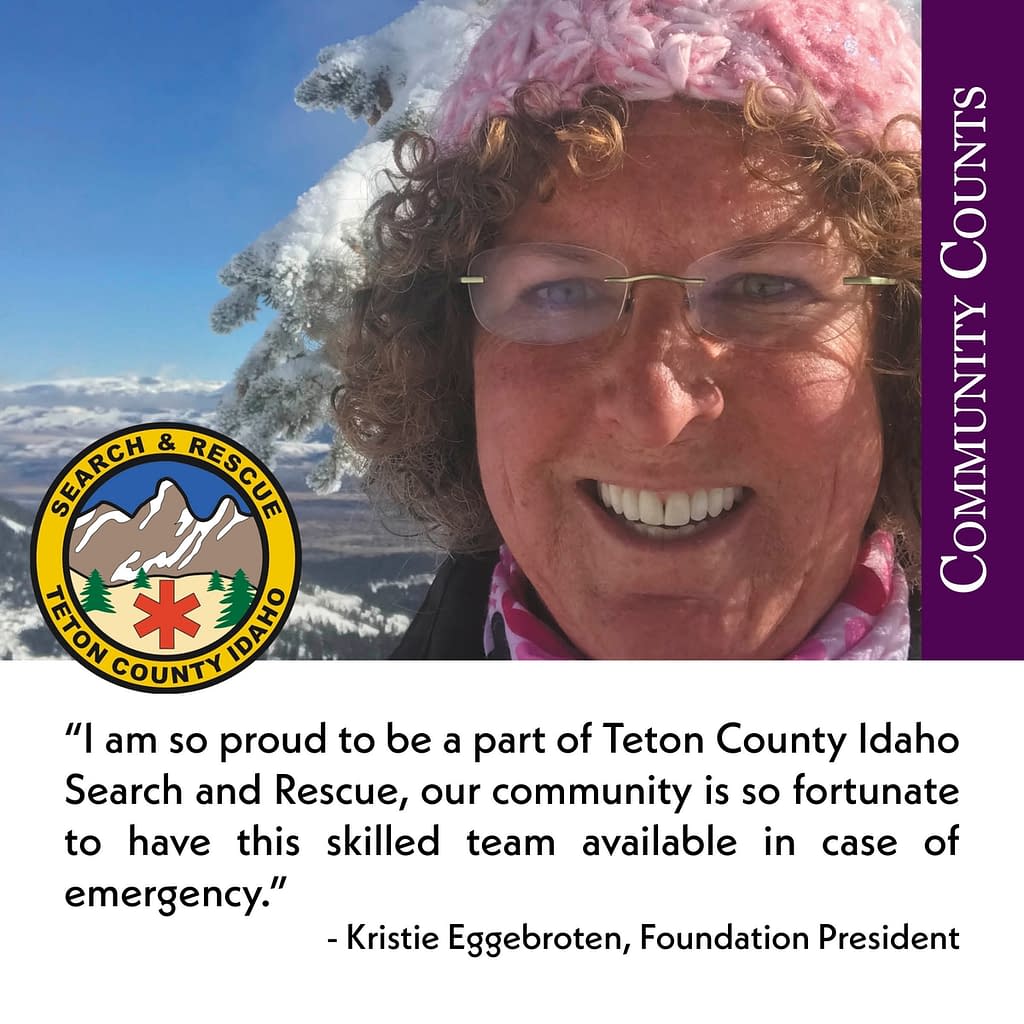 Teton County Idaho Search and Rescue is a group of 28 volunteers who donated 3,226 hours in 2020 in training and rescues. The group is entirely made up of volunteers dedicated to providing the public prompt, professional emergency services for people who are lost, injured, stranded, or in need of rescue primarily within Teton County Idaho. Our team is enhanced by 4 canine rescue members as well.
2020 provided additional challenges for the TCISAR team, as front line responders we had to consider COVID-19 in addition to the standard dangers we face when we are activated. This took a heavy toll on not only our team members but also on our community as a whole.
Our team had to head out to look for one of our own in 2020, which is a particularly difficult mission. They were on a missing person search for Joselin Matkins and found her unfortunately deceased. Joselin will be remembered for her dedication and leadership as part of TCISAR. She led the Foundation as President through 2019 and developed a sustainable organization to support the Operations Rescue team of which she was also a member.
Joselin was the heart and soul of the Foundation and she is deeply missed by all of TCISAR members. We will continue to carry on her work to ensure that rescue resources are available for those who recreate on the land that she loved so deeply. We will miss her leadership, enthusiasm, beautiful smile and hearty laugh. Our hearts go out to her family, friends, and colleagues as well as the entire Teton Valley Community to which she contributed so much.
We look forward to your support through Tin Cup to carry on our mission and ensure that we have the training and equipment necessary to serve our community.