Help us Offer Opportunity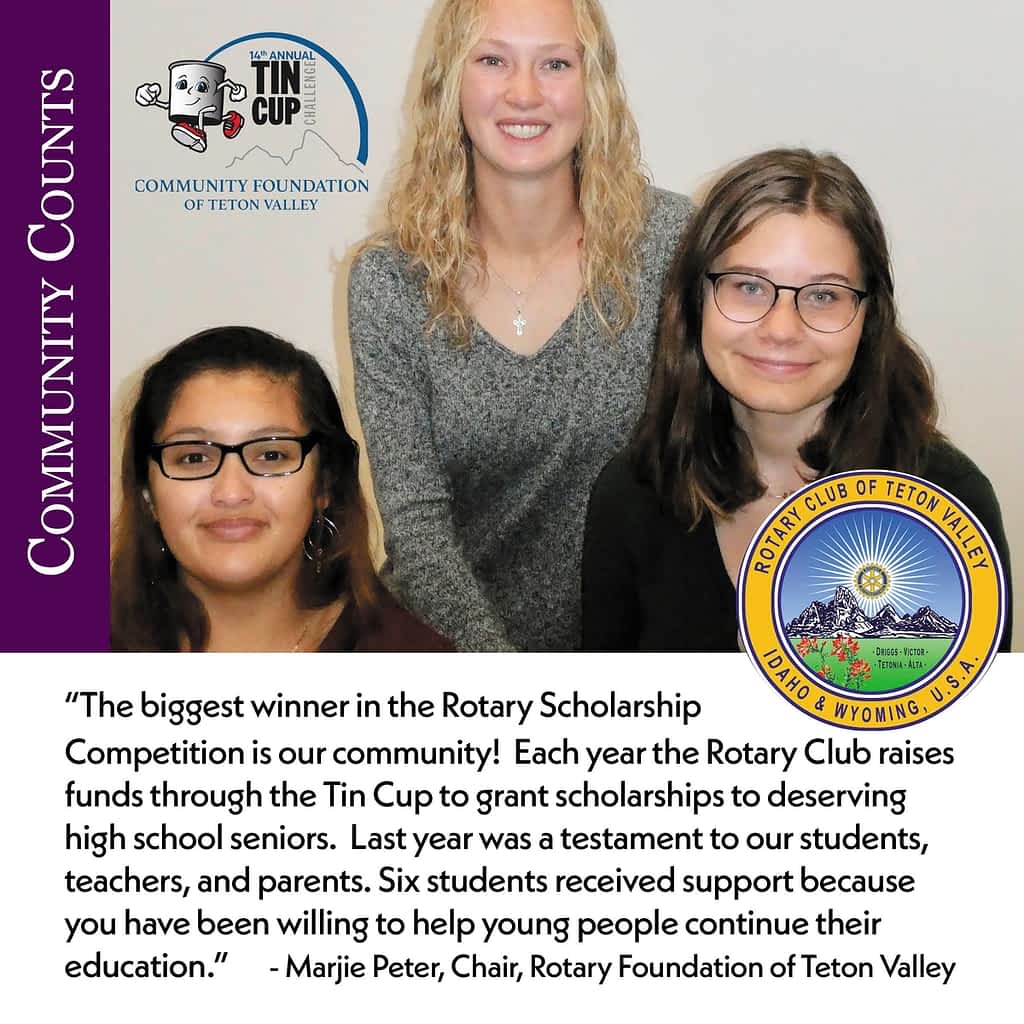 The biggest winner in the scholarship competition is our community! Each year the Rotary Club of Teton Valley raises money to grant scholarships to deserving high school seniors. A testament to our students' capacity for success last year was the record turnout of applicants, the highest grade point average among our applicants, and some of the closest decisions since our scholarship competition began! It is also a testament to the teachers who worked with the students to help them work to attain their dreams. Six students will receive support from you in the community because you have been willing to help young people continue their education.
It is critical during this unprecedented time to recognize our community for its support of our schools and our Rotary scholarship program. Funding for this program comes through your donations to the Tin Cup. Dollars donated to the Rotary Foundation go directly into student programs. This includes not only the scholarships, but also our literacy program that provides books for kindergarten and first grade students throughout Teton Valley elementary schools. The funds also supply scholarships to Teton High School students to attend a prestigious leadership camp for high school sophomores in Montana each year.
The Rotary Club contributes to the community in other ways: we pick up trash along the highway, help when needed with the Maker Space in the library, and serve burgers at the Fourth of July parade in Victor. But our focus is on promoting educational opportunities in our area.
Thank you to all students who applied, to all their parents who raised these outstanding kids, and to the community for their support of our schools, our kids, and our scholarship programs.