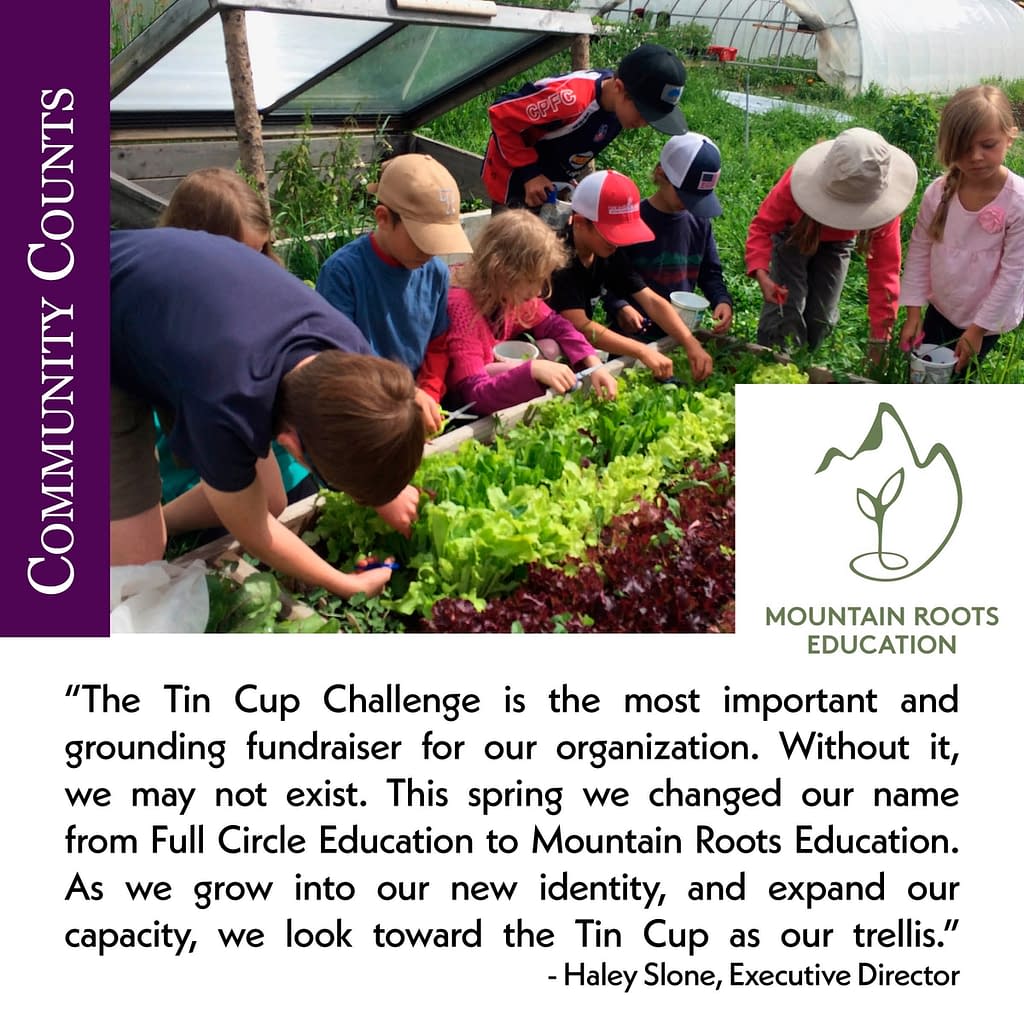 Founded in 2006, Mountain Roots Education has strived to educate and excite Teton Valley residents about gardening, farming, and sustainable living. In order to establish its own identity and convey a sense of what makes this location special, the nonprofit chose to change its name from Full Circle Education in April 2021.
Mountain Roots is focused on inspiring kids in the garden through it's school garden programs. With well established programs at both Tetonia Elementary and Alta Elementary, Mountain Roots is excited to be partnering with Victor Elementary and establishing a school garden and greenhouse at their new location.
While Mountain Roots began by impacting the Valley's younger generation, it also provides rewarding and informative programs for adults through its Adult Workshops for Sustainable Living. These workshops are catered to our unique community and focused on sustainable living practices. The hands-on workshops include wild and edible plant identification, raising backyard livestock, soap making, field dressing and butchery, growing food at elevation, and preserving the harvest. By utilizing the strengths and expertise of our locals and specialists, Mountain Roots seeks to help new generations put down roots in Teton Valley.
Led by a team of board members who lend their expertise in innumerable ways, and Executive Director Haley Slone, Mountain Roots is growing. In addition to its partnership with Victor Elementary and an upcoming summer full of workshops, it has expanded its staff with the hiring of an Administrative Assistant and Educator, Will Roth.
As Mountain Roots continues forward under its new name, its goal is to help children and adults in our Valley put down roots and flourish.
The mission of Mountain Roots remains the same: to enrich lives and build sustainable communities by offering hands-on experiences in gardens, farms, and wild places.