Your Trails: Our Purpose.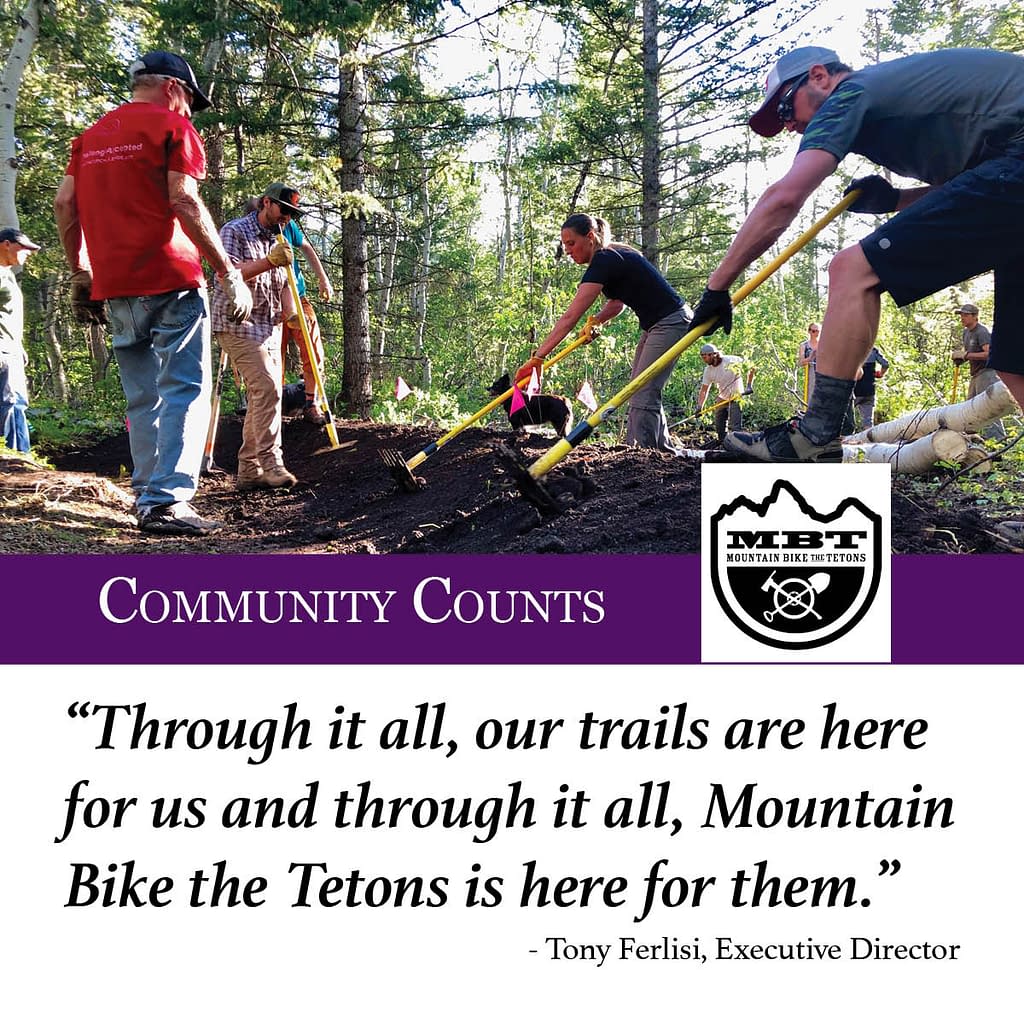 Trails bring us comfort, solace, and freedom. They are a means of celebration, a venue for mourning, and a quiet pathway for contemplation. Sometimes, they're a welcome friend, sometimes a lingering nemesis. Often times, they're a classroom. On our best days, we choose to ride. On our worst, we do the same. Through it all, they're here for us. And through it all, we're here for them: to keep them rolling and to keep them clear; to create new ones and to restore the old ones. Without you, we all might be without them… This is why your support of Mountain Bike the Tetons matters.
Since 2013, Mountain Bike the Tetons has been your seat at the table in advocating for mountain bikers and mountain bike trails in our beloved Teton backyard. Your support has been instrumental in our ability to keep these trails, YOUR trails, alive and well. It's put hundreds of 6-11-year-old kids through the one-of-a-kind Sprockids program. It's sustainably built dozens of miles and maintained nearly 1000 cumulative miles of dirt. It's employed a full-time executive director, a talented seasonal trail crew and an amazing youth program coordinator. It's helped put on super fun events, mountain bike races and innovative new community programs. It's given you a strong voice and a listening ear from the magical dirt of the Tetons to the marble halls of Congress. It's allowed us to build and grow invaluable local partnerships. It's helped make our community better.
These are your trails and they are our purpose. With a little love and your support this year, we can keep 'em rolling and ready to meet the days, YOUR days, ahead.