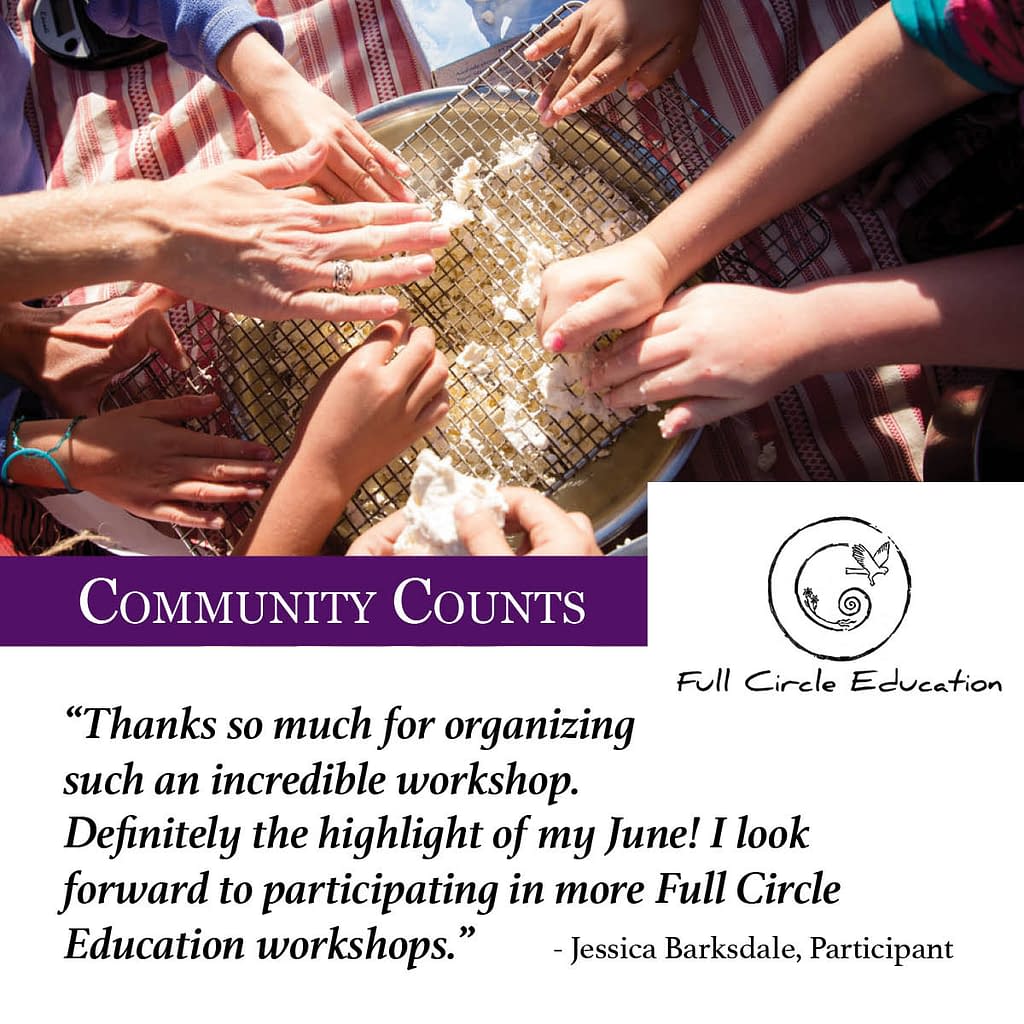 Full Circle Education champions holistic living practices through education for all people surrounding the Teton Mountains. Starting from the ground up, we provide children and adults with hands-on educational experiences on farms, in gardens, and throughout the wild landscapes surrounding us. All of our workshops and school programs are taught by local masters and enthusiasts because we believe that it takes a village to support one another. Subjects vary season to season but are always focused around health, self-sufficiency, and community building.
Right now, more than ever, it is important for our community to root down. To look inward at how we can be resilient, self-sufficient, healthy, and supportive of one another for the sake of our future. Full Circle Education's goal is to do just this. We want to teach and support our community to be resilient. We are focused on localizing our food systems, engaging in community intelligence in regards to sustainable living practices, and above all, bringing people together to share, learn, and grow.
Despite the hardships of the Covid-19 pandemic, Full Circle Education continued spring programming in our partner schools: Alta and Tetonia Elementary. We believe that garden education should be accessible for all children, whether school is in session or not. Over the course of the spring, we released activities for children to do at home. These activities encourage observation, wonder, and plant growth- to represent the new beginnings we are all working towards during this difficult time. We have maintained school gardens in preparation for the students' return.
In addition to our school garden program, we have continued to offer our Sustainable Living Workshop Series for adults. This year's workshop series includes Soap Making, Composting, Raising Backyard Chickens, Processing Meat Chickens, Edible Plant Identification, No-Till Gardening, Hide Tanning, Field Dressing, Butchering and more. Visit our website for sign-ups and more information.
Please consider donating to Full Circle Education for a more localized and sustainable future for our community. Together, we can be the change.