Downtown Driggs Association's free annual arts and cultural programs, creative placemaking activities, and downtown beautification projects address the need for engaging and inspiring experiences that vitalize, revive and strengthen downtown Driggs. We believe a fun, happy, and inspired community generates a solid sense of place, creating meaningful and lasting connections to our historical and cultural identity and helping to sustain healthy community growth. During full program years, the DDA has hosted as many as 185 artists, musicians, and actors reaching audiences of over 8,000, while keeping arts and culture affordable and accessible for everyone.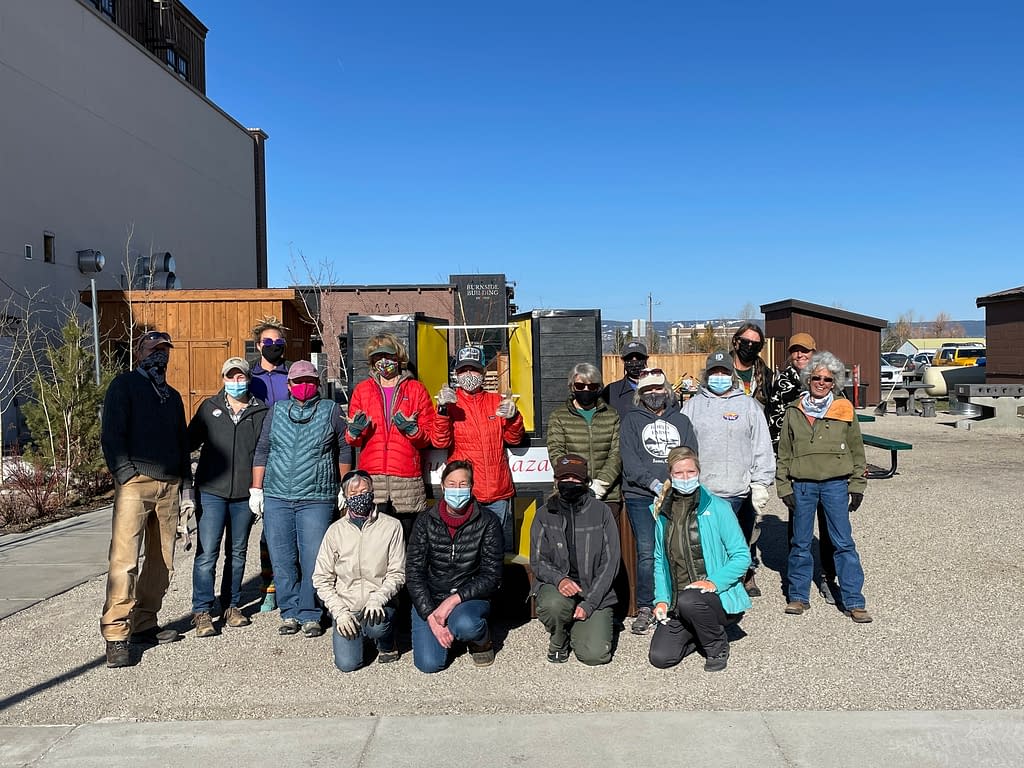 In 2020 the Downtown Driggs Association responded to our community's need to be engaged, to feel connected and to participate in creative, fun, and safe social experiences. We shifted from large gathering events to smaller, COVID safe projects and programs that required doing things differently. We had a huge response from volunteers signing up to help with two new community trash clean up days, the Driggs Post Office landscaping, Whiskey Barrel planting, and Mugler tree and flower watering. The 2nd Annual Scarecrow Contest was a big success again, and even inspired Victor and Tetonia to join in the fun. To brighten things up in the dark months, we delivered strings of white lights to downtown business for our 1st Annual Light Up Downtown, and supported a team of local snow sculptors for an extra-large exhibition Snowscapes sculpture in January.
Thankfully this year, we are returning to a full line up of Driggs Summer Arts including our second year of hosting Artisans at Mugler on Fridays during the Teton Valley Farmers Market, three new Downtown Sounds free contemporary music concerts, Montana Shakespeare in the Parks performing "A Midsummer Night's Dream" and the 10th Annual Driggs Plein Air Festival.
The need to support creative people and creative activities is more important than ever as we enter into the second year of COVID. Americans for the Arts research tells us that over 63% of all artists and creatives are fully unemployed as a result of COVID and the arts have lost "billions in vital sustaining revenue due to the pandemic — more than $14 billion to date." One of their recent messages simply states, "There is no recovery without creativity", a powerful reminder of the importance of the arts in our economy and more importantly in our everyday lives, for our mental and emotional wellbeing. Your support of the Downtown Driggs Association assures our ability to continue enriching our community through arts and cultural programs, creative placemaking activities, and downtown beautification projects.