5th Street Skate Park Edible Pollinator Garden – $900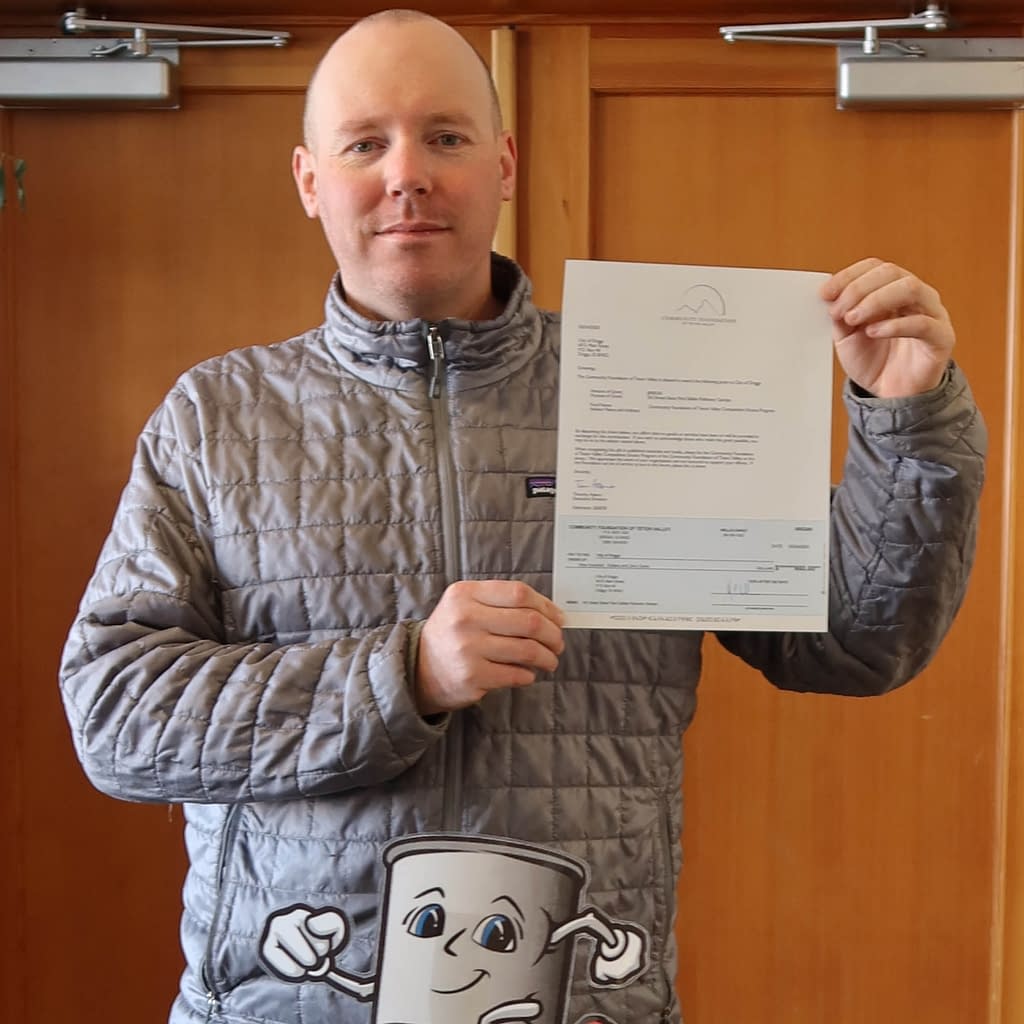 The Community Foundation of Teton Valley was pleased to support this request to create an edible pollinator garden adjacent to the 5th Street Skate Park. The Foundation was impressed by the collaborative nature of this proposal as it incorporated numerous community members. The 5th Street Park has long been home to many user groups and its use continues to grow. The need to care for this park and its attributes is essential to ensuring the longevity of this community asset.
Through consultations with park users, the City of Driggs Tree & Beautification Committee identified the need for improved access points and landscaping along the perimeter of the skate park to control erosion, suppress noxious weeds, and increase the parks aesthetic appeal. The edible pollinator garden will address multiple community needs at once. Beyond erosion control and beautification, the garden will provide an interactive educational experience for park visitors, protect and promote pollinators and native species that are critical to the surrounding ecosystem and the valley's agricultural industries, provide free and healthy food to the public, and encourage participation and ownership of our community's shared spaces.
The edible pollinator garden will comprise an area of 1,500 square feet, and incorporate 15 clumps of native bunchgrass, 15 native pollinator-friendly flowers, 3 dwarf apple trees, and 15 honeyberry bushes. Landscaping fabric, landscaping edging, drip irrigation, angular crushed rock, and mulch will be used to further stabilize the slope and protect the newly established plantings. Metal signs will identify the species planted, and an interpretive sign will highlight the ecological benefits of native plants and pollinators. The trees, native grasses, and native flowers will be planted with the assistance of local organizations and the general public during the annual Arbor Day event. The City of Driggs Tree & Beautification Committee is excited to create an edible pollinator garden as part of its Arbor Day event and bring further improvements to the 5th Street Skate Park. The Community Foundation values the public participation and organizational collaboration of this project and expects to see great improvements from the plantings and erosion control.