Teton Valley Aquatics: $5,000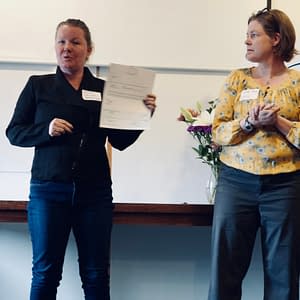 The Community Foundation of Teton Valley is honored to award a $5,000 grant to Teton Valley Aquatics (TVA) to complete a conceptual design for a year-round pool in Driggs.   The Foundation strongly supports using these grant funds to generate a conceptual design that will provide essential project information, including updated design schematics, development documents, and cost estimates.
Access to public swimming pools is essential to the health and safety of any community. It's crucial in Teton Valley with the prevalence of irrigation ditches, rivers, and lakes in the surrounding area. Idaho has the second highest rate of accidental drowning in the United States, with an average of 34 people dying by drowning annually, and a 2016 TVA survey revealed that 30% of households in Teton Valley reported having a non-swimmer. Learn-to-swim education can reduce a child's risk of drowning by 88%. Yet, lacking a public pool means that learn-to-swim programs in Teton Valley are extremely limited and not financially accessible to most residents.
Currently, the only community-accessible pool in Teton Valley is through the Teton Valley Aquatics summer pool program, which provides swim lessons to over 300 children each summer in a 32'x16' temporary pool. Along with swim lessons, Teton Valley residents have expressed an interest in aquatic recreation, specifically for senior, injured, and disabled communities. Though swim lessons are the most straightforward improvement a community pool can offer, adult activities are also important for improving the health of our community. The TVA summer pool program also offers adult activities, including water aerobics and tethered swimming. Still, with the great need for life-saving swim lessons, there is little time in the schedule to support seniors in Teton Valley. A year-round aquatic facility would have the space and amenities to help seniors and allow them to thrive in Teton Valley throughout the year.
Teton Valley Aquatics has partnered with the City of Driggs (the project team) since 2016 to design and build a year-round aquatic facility in Teton Valley to solve this problem. This project was implemented based on the 2014 Teton County Recreation Master Plan, which identified the need for a community pool in Teton Valley. Subsequent surveys in 2018 and 2022 have also determined that over 90% of Teton Valley residents support building an aquatic facility due to the area's lack of public swimming pools. These surveys show that Teton Valley wants a community pool for our children, teens, adults, and seniors. It is an amenity that community members of all demographics desire.
In 2019 Teton Valley Aquatics and the City of Driggs completed a feasibility study, which provided design and operation recommendations and estimates for the future aquatic facility. The project team took that information and negotiated donating 7 acres of land for the future aquatic facility. Now that the City of Driggs has the land near schools, within walking distance for Driggs residents, and easily accessible off Ski Hill Road, the next step for the future facility is developing the conceptual design.
The Community Foundation grant will support hiring a competent architecture/engineering firm with the background and qualifications to complete the conceptual design. The City of Driggs and TVA will manage the deliverables from the firm. The conceptual design will provide updated design schematics, accurate development documents, and updated operating and construction cost estimates. These results will allow TVA and the City of Driggs to complete community meetings and finalize the amenities and aspects the community wants in the future aquatics facility. Updated construction and operation cost estimates will also allow TVA and the City of Driggs to work together to finalize a business plan for the future facility and work with other stakeholders to ensure the facility will be financially sustainable.
Completing the conceptual design in 2023 will be successful when it provides TVA and the City of Driggs with up-to-date information to present to the community of Teton Valley and allow work to start on the final design in 2024 and move forward with opening the aquatic facility in 2027.
The Community Foundation commends the important work of Teton Valley Aquatics, in partnership with the City of Driggs, to develop an aquatic facility conceptual design that will provide essential information to make well-informed decisions about the project.