Valley Adaptive Sports: $2,000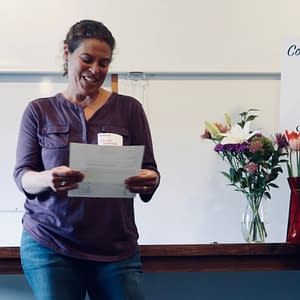 The Community Foundation of Teton Valley is honored to award this $2,000 grant to Valley Adaptive Sports (VAS) to increase structured program funding to deliver more dates and times for all its activities to create more recreational opportunities for people with developmental and physical disabilities. The Foundation strongly supports VAS's efforts to increase recreational options for this underserved population to make the Teton Valley community a more inclusive place to live and recreate. This grant is leveraged in partnership with a $2500 grant from the Teton Springs Foundation and with the support of Teton County School District #401.
This Community Foundation will partly support Valley Adaptive Sports and its partners' aim to increase the structured programming allotment for equitable and inclusive recreation in Teton Valley for 2023. VAS recognized the demand for a greater variety of programming and timeslots for athletes with disabilities while running swimming, hockey, and rock climbing programs in 2022. For 2023 the organization is offering more diverse opportunities, in more locations, on more days. In this way, VAS hopes to serve a larger slice of the population in 2023/2024. The VAS program works to purchase time slots, pay coach/instructor time and facilitate athlete participation during activities to encourage participation and build a life-long relationship with recreation. Increased activity promotes better physical and mental health.
TSD 401 has 67 students receiving occupational therapy and more than 150 with Individualized Education Plans (IEP). VAS served less than 20 in 2022 and looks forward to doubling that number in 2023. The organization is off to a good start. In addition, Valley Adaptive Sports is expanding its adult-specific programming so people of all ages will have the same opportunities.
With increased programming, VAS's instructors will require the knowledge to work with specialized equipment and serve an increasingly diverse audience. VAS will continue to scholarship and train partner staff on specialty equipment use, transfers, and Diversity, Equity, and Inclusion (DEI) language. VAS purchased and donated specialty equipment to the Teton Rock Gym (ARC chair harness) and sled hockey sleds to the Teton Valley Foundation (5 new sleds for 10 in various sizes) in 2022. The swimming, rock climbing, skiing, and ice hockey organizations have all been receptive, supportive, and inviting to VAS. They are doing their best to learn to work with all populations and be intentionally inclusive.
During 2022 VAS served 23 individuals ages 3 to 73 through adaptive-specific programming. Its goal for
2023/2024 will increase instructor-led programming and expand the organization's demographic to include more adults and teens. VAS plans to triple the amount of Teton Valley Aquatics swim lessons to 30 sessions and run them throughout the entire summer season. The "Inclusive Ice" skating and sled hockey will increase to 12 structured sessions. The Community Foundation grant will also help to fund 20 climbing instructor-led inclusive or adaptive rock climbing and "quiet climbing" sessions at the Teton Rock Gym. At Grand Targhee Resort (GTR), VAS will have two scholarship athletes learning to sit-ski and two students from TSD401 skiing during Winter Sports. GTR is increasing its available instructors for adaptive ski lessons this winter. VAS will support GTR's increased attention to individual adaptive lessons and Winter Sports programming. All of VAS's partners offer a nonprofit rate. The organization very much appreciates and acknowledges this type of in-kind donation.
With the $2,500 awarded by Teton Springs Foundation Community Grant in February 2023 as a match, the Community Foundation Competitive Grant will enable VAs to continue to fund the expansion of its existing programs. VAS has partnered with the following for-profit and nonprofit organizations to create inclusive programming for indoor and outdoor activities.
Teton Valley Aquatics (TVA) – Swimming lessons
Teton Rock Gym – Rock climbing
Grand Targhee Resort (GTR) – Ski lessons, sit-ski lessons, 4-Track, 3-Track, blind guiding
Kotler Ice Arena with the Teton Valley Foundation (TVF) – Inclusive Ice and sled hockey
Working alongside organizations with trained staff who provide a service, VAS partners to ensure that the same opportunities are happening for everyone. It looks forward to working with more
participants, their families, and siblings.
The Community Foundation commends the important work of Valley Adaptive Sports to expand the community's vision to increase recreational opportunities for people with developmental and physical disabilities and make Teton Valley, Idaho a more fun, inclusive place to live and recreate.