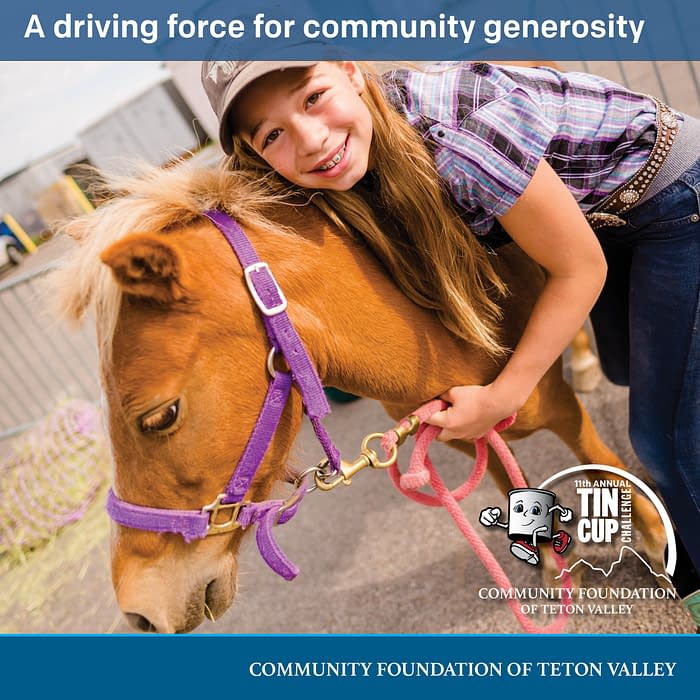 With generosity on the forefront of Teton Valley's cultural values, the Community Foundation provides a vehicle to access the landscape of this kindness and grow it exponentially.
The Tin Cup Challenge Program is a prime example of the Foundation's efforts to cultivate a deep tradition of charitable giving in our rural locale. With our nonprofits serving in so many critical fields – health & human services, animal rescue, conservation & environment, civic service, arts & culture, education, and recreation – the Community Foundation provides a streamlined center to grow philanthropy for all of our organizations.
As the primary driving force of local charitable giving, the Community Foundation has seen a 71% increase in the total amount raised through the Tin Cup Challenge, since its inception in 2008. Additionally, we've seen a 61% increase in the number of donors who take part in this charitable giving opportunity over the last 10 years. Last year, one in four households participated in giving during the Tin Cup giving period – proving that the Community Foundation has truly become a driving force for generosity in Teton Valley.
With a designated gift to the Community Foundation during this year's 11thAnnual Tin Cup Challenge, you help propel Teton Valley's nonprofits forward with the support they need. Help us drive generosity even further with a gift to the Community Foundation today. Please see the link below to make a gift online, drop by the Community Foundation office, or mail a check to P.O. Box 1523, Driggs, ID 83422.
                    
Thank you for your support!