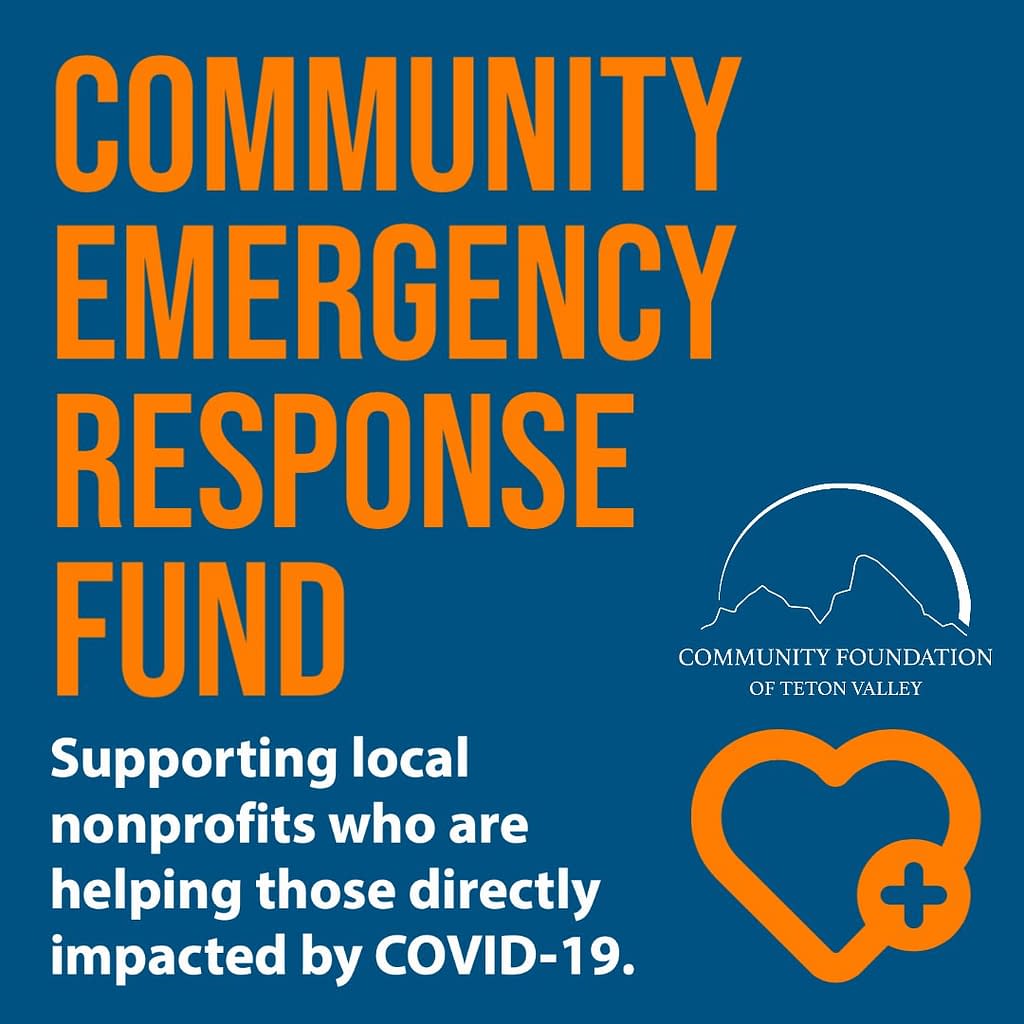 The Community Foundation of Teton Valley is grateful to announce that an outpouring of support, over the course of one week, has doubled the newly activated Community Emergency Response Fund now totaling $60,000. Initial contributions came from the Community Foundation of Teton Valley, the Community Foundation of Jackson Hole, and Tin Cup Challengers to support local nonprofits in helping those directly impacted by COVID-19. As the COVID-19 pandemic continues to unfold, the Community Foundation is striving to ensure that the Response Fund's resources increase in tandem with our community's rapidly evolving needs.
In addition to the outpouring of support from local community members, the Teton Springs Foundation contributed a generous gift of $15,000 to support the Community Emergency Response Fund. This fund will assist Teton Valley's nonprofit organizations that are poised to assist individuals and groups with immediate, essential health and human care needs.
The Foundation has already begun to help the most vulnerable in the community by distributing grant funds to two local nonprofits: the Community Resource Center of Teton Valley and the Teton Valley Food Pantry. "It is with sincere appreciation for the outpouring of donations to support our valley, that we can assist the community in this time of need," said Executive Director, Tim Adams. It's anticipated that community needs will likely be significant. For those interested in contributing to the Community Emergency Response Fund, we encourage you to donate at www.cftetonvalley.org, where we also have additional information on COVID-19 resources for nonprofits.
Donate Here:
Thank you for your support.