$4,000 – Teton Valley Aquatics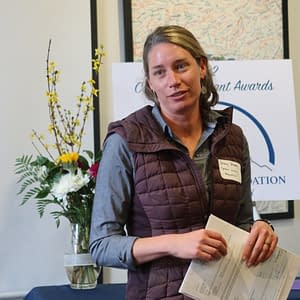 The Community Foundation of Teton Valley was honored to award a $4,000 grant to Teton Valley Aquatics to offer beginner swim lessons and four days/week of additional pool programs through its Summer Pool Program.  The Foundation strongly supports the use of these grant funds to keep Teton Valley Aquatic's programs financially accessible, which will, in turn, improve the health and safety of many in the Teton Valley community. 
Teton Valley children face significant barriers to accessing water safety education and developing the essential life skill of swimming. In recent years, access to public swim lessons has been an ongoing challenge. Fatal drowning is already the second-leading cause of unintentional injury death for children ages 1–14 in Idaho, and with no public aquatic facility or community learn-to-swim programs in Teton Valley, addressing high non-swimmer rates is a pressing and challenging public safety issue.
In response to that need, Teton Valley Aquatics started a 2021 summer pool program that offered swim lessons and adult activities in an above-ground portable pool for 8 weeks last summer. Teton Valley Aquatics saw the demand firsthand – their summer lesson program had over 150 applicants within 7 days of opening, and was completely full for the entire summer, providing 101 non-swimmers with lessons, and a total of 213 beginner swim lessons to Teton Valley children. Along with swim lessons, Teton Valley residents expressed a strong interest in aquatic recreation, specifically for senior, injured, and disabled communities.
Summer 2022 will be the 2nd year of Teton Valley Aquatics's Summer Pool Program. Plans are in place to increase the program from 8 weeks to 9 weeks total and offer 3 sessions of beginner swim lessons providing space for over 350 Teton Valley children to take lessons. Additionally, TVA is planning to expand the adult activity offerings from one day per week for 6 weeks to four days per week for all 9 weeks, greatly expanding the availability to aquatic recreation for Teton Valley residents.
With the demand for Teton Valley Aquatics summer swim lessons and activities, the organization's priority is to ensure that its programs are accessible to all. These grant funds will be used to help supplement other funding sources and allow Teton Valley Aquatics to keep program fees at rates that are financially accessible to all members of the Teton Valley community.
The Community Foundation commends the important work of Teton Valley Aquatics in making its programs financially accessible for those in need, and ultimately improving the health and safety of many Teton Valley residents.