Our dedicated staff oversee everything from donations and fund management to local volunteer opportunities and nonprofit workshops. They act as a consistent resource for local nonprofits and continually work to support the all valley organizations.
Bonnie Self
Executive Director
Bonnie began working in the nonprofit field in 1994 after receiving her bachelor's degree in business administration from Washington University in St. Louis. She went on to earn a Master of Public Administration from Cornell University in 2003.
Upon moving to Teton Valley in 2003, Bonnie's first local position was as the Director of Finance & Development for Friends of the Teton River. This position was followed by eight years as the Director of Operations and Development for the Teton Regional Land Trust, including a 9-month stint as Interim Executive Director. From 2013-2022, Bonnie served as the Statewide Manager of Foundation and Government Relations for Climb Wyoming, an organization that offers job training and placement for low-income, single mothers. She has also served in a volunteer capacity on the Teton Springs Foundation Board, Teton Valley Aquatics Advisory Committee, Alta School P.T.O., and Old Bill's Fun Run Committee, among others.
Bonnie has "admired the Community Foundation's role in community-based and programmatic initiatives" over the last 15 years. She appreciates seeking opportunities for collaboration and to support organizations engaged in solving critical community issues. Bonnie resides in Teton Valley with her husband Doug and daughter Zoe. She enjoys skiing, biking, and walking her dog Roxy in her free time.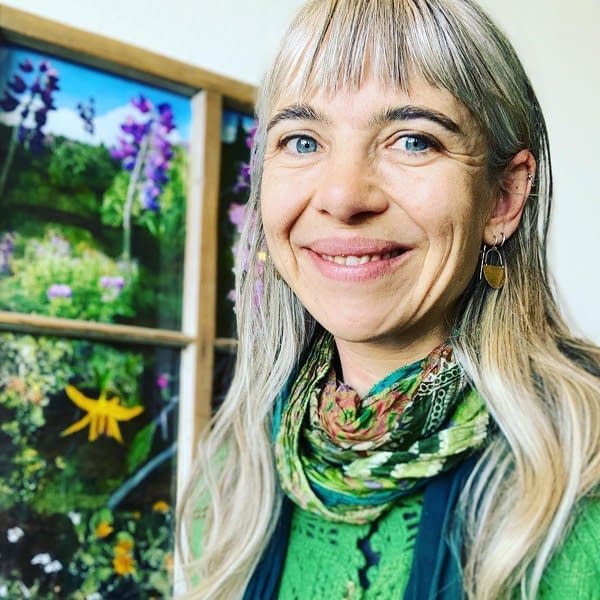 Claire Vitucci
Marketing & Communications
Claire Vitucci is consistently awed by the supportive community and natural beauty that are the foundation of Teton Valley. She appreciates using her marketing and systems skills to benefit the community at large through the Community Foundation's supporting role in Teton Valley. In this position, she works closely with local nonprofits to advance their work and influence positive change locally. Claire serves as a nonprofit liaison, general & financial administrator, and marketing & communications manager.
This role serves as a meaningful insert into the community she both loves and admires. She appreciates being part of such an illustrious team and enjoys marketing, sharing and supporting the many benefits of Teton Valley's nonprofits and the generosity of our community members' volunteerism and philanthropy.
Claire graduated from the University of Montana, Missoula in 2002 with a B.F.A. in Photography and a B.A. in French.  While much of her youth was spent in Teton Valley, she returned to put down her own roots in 2008. In her free time, she enjoys making art and recreating outside with her daughter and friends. You can learn more at www.clairevitucci.com.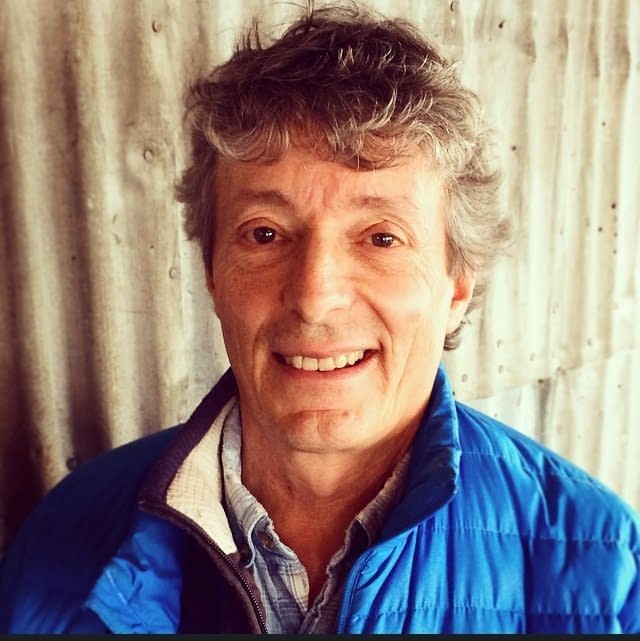 Brian Thysell
Program Manager
It's been nearly 30 years, but Brian can still see the incredulous look on District Court Judge Sommerville's face when he told him that he was planning to give up a respected and coveted position as his law clerk and exchange it for a backpack to work in wilderness programs.  As their conversation progressed, he came to understand Brian's passion for the power of these types of educational experiences and the transformative opportunities they can provide individuals; the Judge's look of skepticism shifted to one of support. Brian remains fully dedicated to that choice today.
Brian's nonprofit career began at the North Carolina Outward Bound School, followed by Yosemite National Institutes (now NatureBridge) and the Yosemite Fund (now the Yosemite Conservancy). During his tenure at these organizations, he served in a wide range of positions – Instructor, Program Director, Special Projects Manager and Interim Executive Director.  He has also worked in the for-profit sector as Director of Operations for a publishing company in San Jose, CA.  All of these organizations share a common thread – they provide transformative opportunities for individuals.  And that passionate thread continues for Brian as he becomes a member of the Community Foundation of Teton Valley team.  He is thrilled to live in Teton Valley and support the Foundation's philanthropic efforts to effectively invest in ideas and people.
Brian graduated from the University of Minnesota, Minneapolis with B.A. in Political Science and later earned a J.D. degree at the William Mitchell College of Law (now Mitchell Hamline School of Law) in St. Paul, Minnesota.  In his spare time, Brian is an avid mountain biker and telemark skier.