Open Until Filled
Anywhere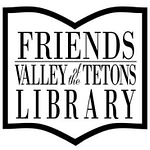 Website Valley of the Tetons Library
Inspire lifelong learning, encourage exploration & creativity.
Are you looking for an opportunity to impact the lives of thousands of children and adults in the Teton Valley? Would you like to be an advocate and ambassador for Valley of the Tetons Library?
Valley of the Tetons Library Friends is led by a board of highly engaged, energetic, passionate, and fun volunteers who are dedicated to improving our community library. 
Interested? If so, let's chat! I am happy to speak with you about the role and provide more specific details.  Please email me at friends@votlib.org or call 618-974-9075. Thank you!
Laura Curtis
President, Valley of the Tetons Library Friends