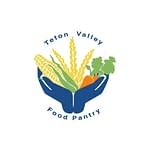 Website Teton Valley Food Pantry, Inc.
Provide nutritious supplemental food to Teton Valley community.
Teton Valley Food Pantry is looking for community members that travel to Idaho Falls on a regular basis. We would like you to pick up our food order from Winco and other stores. Please call us at 208-354-1658 for more information.