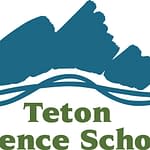 Website Teton Science Schools
Teton Science Schools employees inspire curiosity.
Position Purpose:
 In Field Education, we use the wild lands of Grand Teton National Park, Yellowstone National Park, and the Bridger-Teton National Forest as our classrooms. The AmeriCorps Mentor is a full-time, year-round, benefited position. This position will be a member of the Field Education team based out of the Jackson Campus of Teton Science Schools. The AmeriCorps Mentor will split time between supporting logistical operations of the TSS AmeriCorps Program, mentoring AmeriCorps members, and field teaching. This position will provide both high-quality feedback to support the development of AmeriCorps members as educators, and customized field science and environmental education programming for youth, adult and family residential and non-residential programs. The AmeriCorps Mentor brings a depth of experience in science content and/or teaching pedagogy and models transformative place-based education and professionalism for the entire Field Education team. The AmeriCorps Mentor serves as a mentor to other instructors and as a liaison between instructors and faculty members.
Qualifications:
Commitment to diversity and inclusion in teaching; willingness to be part of a small community.
At least 1.5 years of experience teaching hands-on, inquiry-based field science or environmental science, ideally in a residential, outdoor setting.
Experience serving as an AmeriCorps member or exposure to an AmeriCorps program preferred.
Experience mentoring field instructors and providing feedback on instruction and lesson plans.
Experience managing risk and traveling and teaching in the outdoors in variable weather conditions.
Experience teaching science and natural history in the Greater Yellowstone Ecosystem and/or the willingness to commit to self-directed study in order to be prepared for instruction.
Experience co-teaching and lesson planning within a teaching team.
Minimum of Bachelor's degree in science, education or related field. 
Valid Wilderness First Responder certification.
Valid Driver's License.
Minimum of 21 years of age.
Successful applicants must pass a criminal history background check and driving record review prior to start date.
Responsibilities:
Teaching and Mentoring (50%): 
Help design and lead training sessions for AmeriCorps members. Lead weekly community meetings for the AmeriCorps team.
Observe, assess, and support AmeriCorps members' teaching development, including field days, evening programs, video observations, lesson review and development, and observation debriefs.
Serve as primary mentor for AmeriCorps members, including goal setting, mentor meetings, individual support, community development, and end-of-service processes.
Develop and implement thematic, place-based, hands-on field science curriculum and evening programs for multi-day, outdoor learning experiences. Programs may include evenings and overnights in hotels or tents. 
Incorporate program logistics, student interests, teacher requests, NGSS and state science standards and TSS educational framework into instruction.
Facilitate the following while leading field groups of 7-13 people on excursions in the Greater Yellowstone Ecosystem:
Exploration of local natural history
Inquiry-based learning 
Field research 
Stewardship and citizen-science projects
Development of teamwork, communication and leadership, including facilitation of high and low elements on the Doug Walker Challenge Course
Responsibility for self and care of equipment
Hiking, backcountry travel and front- and backcountry camping skill development
Travel by foot, snowshoe, ski, and canoe depending on the season
Transference of subject matter back to participants' home communities
Manage participants' physical, social, and emotional safety/risk and empower participants to become risk managers during all instructor-led activities.
AmeriCorps Program Administration (30%):
Lead member recruitment efforts, interviewing, hiring, background checking, and onboarding. Maintain and manage member documentation in accordance with AmeriCorps grant specifications.
Monitor AmeriCorps member hour logs to ensure accurate documentation of service and assist with AmeriCorps office logistics.
Coach AmeriCorps members in the development of their projects at TSS and at other service sites in the community. Participate in service projects or community events along with AmeriCorps members.
Attend required AmeriCorps program trainings and courses.
Field Education Support (20%)
Share depth of experience in science content and/or teaching pedagogy and model transformative place-based education and professionalism for the Field Education team. 
Serve as a mentor to other instructors and a liaison between instructors and faculty members.
Attend all staff trainings and meetings as required and assigned.
Assist with cleaning and maintaining residential lodges, teaching spaces, dining lodge, equipment and supplies.
Support all aspects of programming within Field Education and across other program areas of TSS.
Assist with other duties as assigned.
Working Conditions & Physical Requirements
Programming based out of Jackson Campus, Kelly Campus, and Murie Ranch of Teton Science Schools.  Programming primarily based out of Jackson Campus but may be based out of any campus of TSS; may include outreach programming in other towns or states; or on camping trips in front- or back country settings.
Stretches of time outdoors in all weather, including extreme temperatures and arid conditions.
Able to drive 15 passenger vans and mini-buses for extended periods (up to 10 hours per day).
Able to carry a backpack of 20+ lbs for 8 hours a day over uneven terrain.
Benefits:
Salary of $40,000
Health, dental, and vision insurance
30 days paid vacation; 11 paid holidays; 10 paid sick days. 
Must take some paid time off in November and December 
Remaining vacation days can be taken throughout the rest of the year based on programmatic need
$500 annually towards specific TSS programming
Pro Deals from brand name outdoor companies
Limited employee housing available 
Proximity to Jackson, Wyoming and Grand Teton and Yellowstone National Parks
This job description is not meant to state or imply that these are the only duties performed by the employee occupying this position. Employees will be required to follow any other job-related instructions and to perform other job-related duties requested by their manager in compliance with federal and state laws. 
Application Deadline: July 31, 2023 – Please submit Cover Letter and Resume