Pocket Talk: THRIVE in Your Strategic Plan
June 23, 2022
@
12:00 pm
–
1:00 pm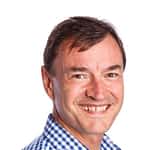 Announcing a Unique and Exciting Opportunity to Transform Your Nonprofit
The Community Foundation of Teton Valley, in partnership with Mission Met, is sponsoring a small cohort of local nonprofits to participate in an exciting and engaging program that will transform the effectiveness of your organization.
Called THRIVE, the program will show you and other leaders of your organization how to create and execute a simple and practical strategic plan that can lead to more revenue, stronger programs, and a more engaged board.
The program will be facilitated by Eric Ryan and Paul Lamb, two experienced nonprofit consultants. Eric has served as the strategic planning consultant to the Idaho Nonprofit Center and is the author of Mission Met: Proven Strategic Planning Guidance to Help You Build a Financially Secure and Impactful Nonprofit.
THRIVE will begin at an in-person one-day workshop in Driggs on September 22. Participants will then get support from the consultants, virtually, for 2 years to ensure that their strategic plan and implementation process succeed.
Learn More at a June 23rd Webinar
To learn more about this program and how you and your organization can apply to participate, attend a free one-hour informational webinar at 12 noon on June 23rd. At the webinar you'll:
Meet the leaders of the program
Learn about the program's benefits, features, and time commitment
Find out how to access an online application to apply to the program
Be presented with some strategic planning tips that you can apply immediately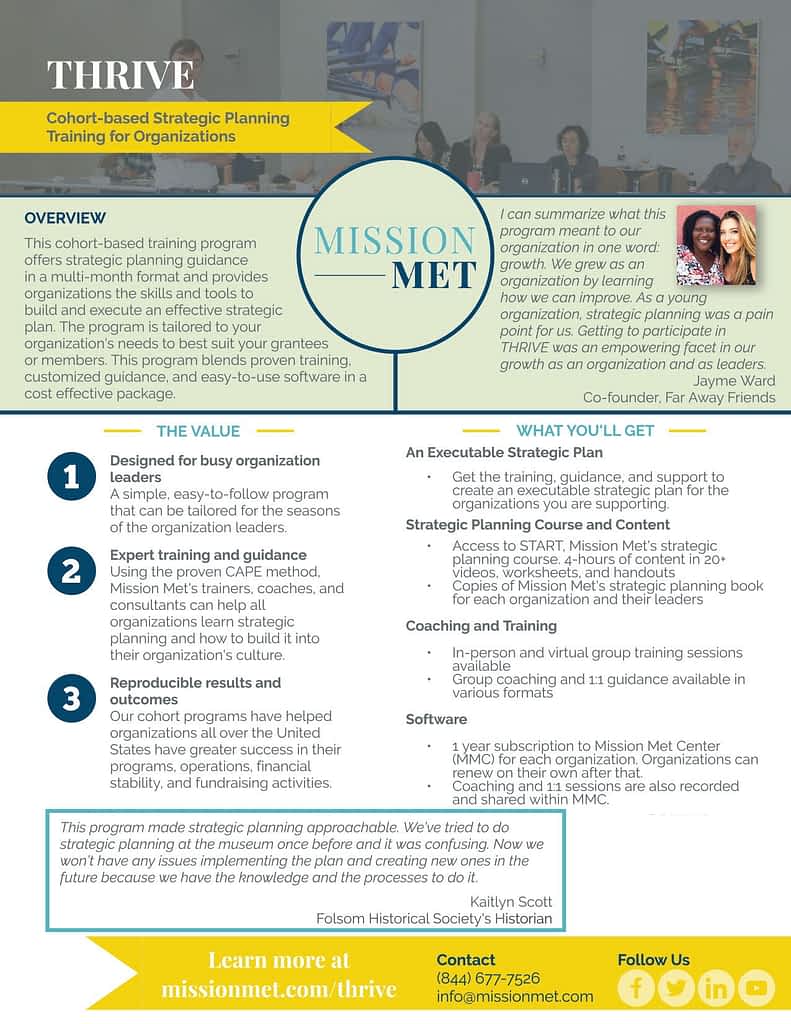 Eric Ryan
844-677-7526 Ext.700
eric@missionmet.com