April 13, 2022
@
9:00 am
–
12:30 pm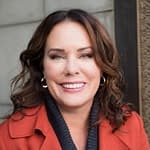 Have you discovered that your nonprofit has had an awkward growth spurt? Some days, everything's running smoothly. Other days, you wonder…when did the wheel fall off the bus? How did this work become so difficult?
Signs of nonprofit adolescence include:
• Board members handling operations instead of focusing on governance and supporting the Executive Director
• Board and staff are "busy", but it's hard to get a beat on what productive, mission-focused work is really being accomplished
• Staff reviews may be conducted, but are not attached to annual performance goals
• A lack of policies and procedures as tohow staff are paid, and how staff can grow within your nonprofit
• Applyingfor a grant because "that's a lot of money", rather than the grant aligning with your work
• Board directors "extending their stay" by not adhering to board terms and term limits
• No clear directives as to budget planning, and long-term budgeting goals
• And more!
Spend a morning with Kari Anderson with Incite! Consulting. As a former staff member at nonprofits going through the exact same things, she feels your angst! As a consultant, she's got tips and tools as to how to navigate this awkward stage. You'll come away with a framework to navigate your current realities, as well as the next growth spurt that your organization goes through.
$40.00
In-Person Workshop
Kari Anderson
(844) 946-2483
kari@inciteconsultinggroup.com