Kotler Ice Arena Accessibility Upgrades – $3,000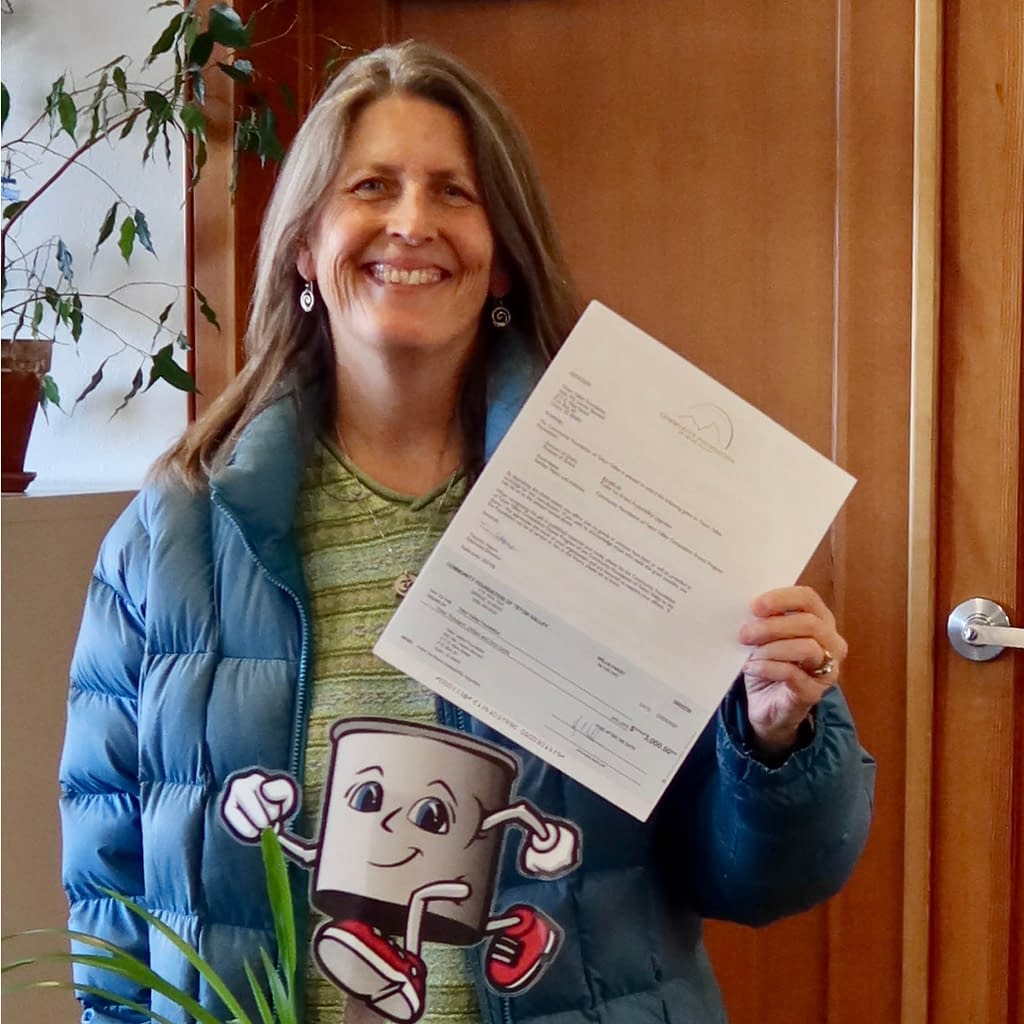 The Community Foundation of Teton Valley was honored to award this grant to the Teton Valley Foundation in support of more accessible facilities at the Kotler Ice Area which will expand the reach of this valuable community asset.  The partnership of programming with Valley Adaptive Sports will also provide expertise in working with a variety of adaptive participants and further its success.
The Teton Valley Foundation strives to make the good life in Teton Valley even better through recreational and cultural programs that create community connections and enhance the local economy. The Kotler Ice Arena certainly does both, but its capacity to create connections in the adaptive sports community is limited by the constraints of the facility's current infrastructure.
Teton Valley Foundation serves a wide sector of the community with skating programs for toddlers, winter sports programs through the local schools, and public open skating. Adults connect over the shared experience of learning something new or enjoying a sport they've loved since they were kids. Recreation brings us closer together and strengthens our bond as a community. Currently, there is a gap in program offerings, as the rink lacks a proper interior structure to make the ice wheelchair accessible.
The community's need for this service is measured by the demand for recreational programs that serve users of all abilities. This demand is demonstrated by participation in the adaptive skating test events over the past two seasons. In two events, there have been more than 50 participants of all abilities skating and playing hockey together. A recreation facility that can host all users will impact Teton Valley for years to come.
This grant will assist the Kotler Ice Arena with accessibility upgrades, address safety and welfare issues at the rink, as well as purchase additional skating and safety equipment for adaptive users. The rink currently features decking and viewing platforms that users must step down in skates to reach the ice surface. Building proper ramps to ADA Act accessibility standards off these platforms is crucial to providing safety and access. Better ramp access will also provide more viewing areas for spectators with disabilities and improved ice access for small children.
Improving ADA accessibility and equipment will allow the Teton Valley Foundation to offer programs in partnership with Valley Adaptive Sports, opening the rink to a new community population that is currently lacking winter recreation options.
The grant will also purchase ten hockey helmets with facemasks, two handles for converting the sled hockey sleds to push skating sleds for young kids, and six sets of sled hockey sticks. The Community Foundation of Teton Valley supports the Teton Valley's Foundation principle that the community needs safe, affordable winter recreation and facilities that provide for the adaptive community. We are happy to support this addition to the Kotler Ice Area and look forward to seeing the additional programs for a broader sector of the community.