The Teton Valley Ski Education Foundation is a local nonprofit with a focus on providing an affordable winter sports program that offers skill improvement and leadership training,  builds self-confidence, and creates within each athlete a lifelong love of winter sports.
A rather key mission in a valley that experiences nearly 8 months of winter.
TVSEF received a Community Foundation grant to support their "Ski Free with Bobcats and Tigers" event that showcased the skiing programs they offer for local kids age 5 to 12.  Our grant helped offset the cost of the day for participants.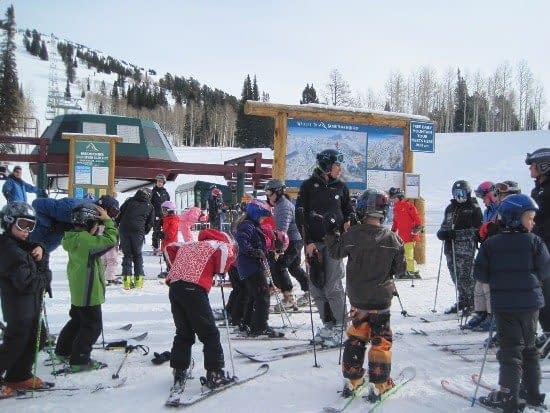 A total of 39 kids skied for four hours with coaches and parent helpers, and learned more about how to get up off the couch and experience the fun side of winter.  This free day translated into a significant increase in participation in the TVSEFs winter programs, with over 70 kids signing up for their Bobcat and Tiger winter ski programs.
Click here to learn more about  Teton Valley Ski Education Foundation programs.