Loaner Laptop Program – Awarded $3,000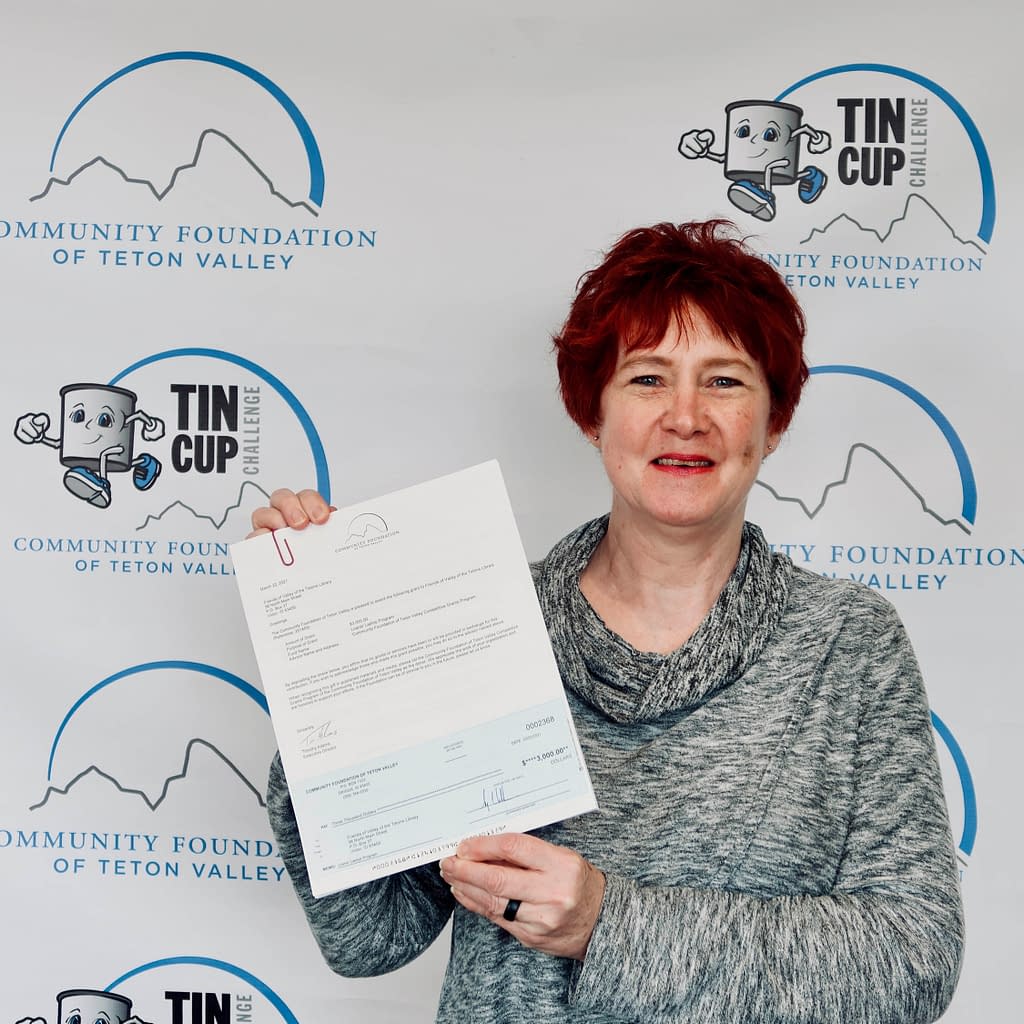 The Community Foundation of Teton Valley was honored to award this grant to Friends of Valley of the Tetons Library to purchase five new loaner laptops for library patrons to use on a short-term basis.
In mid-January 2021, with the Valley of the Tetons Library (VTL) serving patrons "curbside only" due to the high COVID rate, about 50+ patrons per week were asking to come in and use a computer "just to print a couple of pages". Unfortunately, there are residents that don't have the appropriate technology to use remote printing. The library staff then came up with the idea of "loaner laptops", allowing patrons to use the VTL WI-FI and loaner laptop to print for a 24-hour period. Simply by "word of mouth", within 3 weeks the "Loaner Laptop" demand was consistent and compelling, especially considering most patrons don't know they can ask for a "Loaner Laptop". With only 2 laptops to loan and two locations (one in Victor, the other in Driggs), availability is even more strained. Laptops were loaned 11 times in 15 business days with 3-4 patrons denied because laptops were already in use.
Common uses of the laptops by patrons are many: checking email, filing for unemployment/food assistance, and trying to sign up for the COVID vaccine, as well as staying in touch with family, running a business, and allowing their children to complete school lessons. The need was great and the laptops were few.
The two outdated laptops were serving an unmet need in the community, but they were not doing it well. This project will add 5 loaner laptops for library patrons to use on a short-term basis. The library will have a minimum of 2 functional laptops available at each VTL Branch as well as a 3rd that can serve the branch with the highest demand. The additional laptops will allow multi-day checkouts in times of low demand, ensure patron privacy, and allow quick turn-around time so more patrons can use the laptops. Any laptop not on loan will be used to supplement the number of computers in the computer lab.
The Community Foundation commends the important work of Valley of the Tetons Library. The needs of the Teton Valley community have been broad during the last year and this is one more example of a nonprofit seeing an issue, addressing the immediate need, and looking to leverage that project for future needs.  The Community Foundation is happy to support this project.