Open Until Filled
Anywhere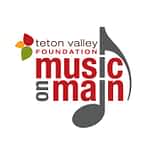 Website Teton Valley Foundation
Making the good life in Teton Valley even better!
We are looking for an organized, multi-tasking, music lover with event planning experience to fill this unique position that is responsible for the planning and implementation of all aspects of our ever-popular 8-week, donation-based concert series, Music on Main. 
Tasks include but are not limited to; booking and contracting bands, marketing, social media, accounting, permitting, sponsorships, hiring and managing vendors, and fostering and coordinating volunteers along with oversight of a small team of employees responsible for front entry, concessions and backstage hospitality. The ideal candidate also has strong administrative, interpersonal, organizational and communication skills, preferably with a music venue background but not required. The Program Director's primary responsibility is the smooth running of the entire series working full time, year-round including all 8 Thursdays from mid June through mid August and represents Teton Valley Foundation as the face of Music on Main. Kotler Ice Arena tasks and miscellaneous event planning and support (ie: Hockeyfest, Tin Cup) are additional responsibilities.
Qualifications:  High School Diploma, preferably Bachelor's Degree, 2 years of event planning experience, a proven record managing staff/volunteers and a budget, and must be a master multi-tasker. Non-profit experience and knowledge of the music event industry, a plus. 
To Apply: Please email cover letter and resume with references to info@tetonvalleyfoundation.org. Accepting applications through Friday, December 9 or until filled. For more information visit our website: https://tetonvalleyfoundation.org/music-on-main/