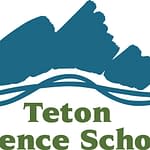 Website Teton Science Schools
Teton Science Schools employees inspire curiosity.
 Position Purpose:                                        
This position supports the administative team in carrying out the mission of TSS, with increased productivity in the strategic and operational priorities of the independent school. This position supports the daily function of the school and works actively to create relationships with faculity, families, and students. This position works with many individuals within TSS to create a cohesive communication system within the organization.                                         
Qualifications/Skills:                                        
•    Familiarity with Microsoft Office products and Google Apps                                        
•    Ability to effectively communicate with internal and external constituents                                        
•    Ability to manage risk and make leadership decisions                                        
•    Ability to manage multiple tasks with frequent interruption                                        
•    Ability to make decisions with both long term and short term scope in mind                                        
•    Maintain high level of professionalism in and out of the workplace                                        
•    Experience in a school setting preferred but not required                                        
    Working Conditions & Physical Requirements:                                        
•    Able to write / type / communicate                                        
•    Primarily indoors in an office setting: sitting and standing for long stretches while using a computer                                         
•    Able to sit/stand at a desk for up to 8 hours                                        
•    Have normal range of vision/hearing/speech                                        
Responsibilities:                                        
Office Manager                                        
    •    Responsible for assuring all supervised staff are utilizing administrative systems as detailed in the IS Handbook and TSS Operations Manual                                    
    •    Responsible for assuring all supervised staff are up to date on certifications                                    
    •    On Call for student injuries and illnesses, grounds emergencies, and last minute staff changes                                    
    •    Support for MA – TVC events                                    
    •    Answer and direct phone calls, greet and meet individulals coming into the office                                    
    •    Manage system for attendance                                    
    •    Create and maintain all dismissal/end of day student destination lists                                     
    •    Supporting with IT and Maintenance needs as necessary                                    
    •    Substitute teacher coordination – schedules, coverage                                    
    •    Supporting and coverage for student facing needs. Travel to JC may be needed                                    
    •    Coordinate visitors to campus                                    
    •    Coordinate with MA-JC Office Manager as needed.                                     
    •    Ordering general supplies and coordinating maintence on office equipment                                    
    •    Provide administrative support to the Associate Head of School                                     
    •    Support AHoS in calendar updates                                     
    •    Effectively communicate daily needs and updates                                     
    •    Maintain local and campus licences                                    
    •    Travel to the Jackson Campus as needed                                    
Community Engagement                                        
    •    Attend required school & community events                                    
    •    Partipicate in teacher weeks and professional development days                                    
    •    Attend all staff meetings                                    
    •    Take leadership role with community events                                    
    •    Support admissions and community building at the school                                    
    •    Liaison to parent council chair                                    
One TSS Responsibilities                                        
    •    Support institutional and external collaboration of programs, resources, curriculum and staff to efficiently and effectively support TSS mission and represent JC in institutional committee work                                    
    •    Proactively and positively shares the TSS mission and program structure with external stakeholders.                                    
    •    Support cross-organizational initiatives                                    
    •    Contribute to inclusive work and learning environments through continually developing cultural competency. Cultural Competence is one's ability to interact effectively across various dimensions of diversity. It lies at the intersection of awareness of others, self-awareness, and applying skills & knowledge to promote inclusion and equity                                    
    This job description is not meant to state or imply that these are the only duties performed by the employee occupying this position. Employees will be required to follow any other job-related instructions and to perform other job-related duties requested by their manager in compliance with federal and state laws.