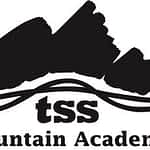 Website Teton Science Schools
Position Purpose: Preschool faculty members are a part of the Mountain Academy community at Teton Science Schools. Faculty implement PlaceBased education through taking inspiration from the practices of nature-based and the Reggio Emilia philosophy. Faculty inspire students to learn and build community as they foster curiosity and engagement, as well as develop character and leadership skills. Faculty members will employ, whenever possible, experiential education within place-based contexts. The preschool team will build strong relationships with colleagues, children, and families. Within the collaborative work environment of TSS, faculty members should expect to be contributing team members, while also taking the initiative to work autonomously.
Qualifications:
• Bachelor's Degree Preferred
• Experience in a relevent field
• Ability to effectively communicate with internal and external constituents
• Ability to manage risk and make leadership decisions in front and backcountry settings.
• Familiarity with Microsoft Office products and Google Apps
• Strong speaking and written communication skills
Working Conditions & Physical Requirements:
• Able to sit on the floor, be outside in all types of weather, and pick up heavy objects
• Time spent hiking in front- and back-country settings
• May be expected to work evenings, weekends or overtime to support special programs/events
Responsibilities:
85% Curriculum & Instruction
• Develop a monthly calendar of after school ctivities
• Communicate regularly with families
• Plan, document, and execute lesson plans through direction instruction and guided student support
• Maintain a dymnamic, engaging, and organized classroom environment
• Support classroom routines
• Maintain STARS hrs
10% Mountain Academy and Preschool team member
• Collaborate on integrated projects and intentions
• Complete duties: lunch, rest time, story, and cleaning
• Take part in Mountain Academy and team faculty meetings when it allows with your schedule
• Take part in pre-service and in-service professional development, including professional learning communities
• Align with team culture and goals
• Support administrative duties associated with successful implementation of program
5% One TSS Responsibilities
• Further development of practice and implementation of place based education pedagogies
• Take part in various greater TSS programs – PBE symposium, engagement sessions, etc.
• Contribute to inclusive work and learning environments through continually developing cultural competency. Cultural Competence is one's ability to interact effectively across various dimensions of diversity. It lies at the intersection of awareness of others, self-awareness, and applying skills & knowledge to promote inclusion and equity
This job description is not meant to state or imply that these are the only duties performed by the employee occupying this position. Employees will be required to follow any other job-related instructions and to perform other job-related duties requested by their manager in compliance with federal and state laws.