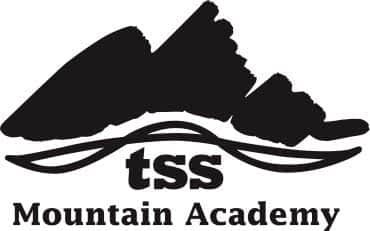 Website Teton Science Schools
Position Purpose: Faculty members at Mountain Academy collaborate with other independent school faculty and the MA leadership team to implement transformative place-based curriculum. Mountain Academy of TSS aims to educate the whole child by integrating academic engagement and character development with a community focus. A Mountain Academy faculty member develops and facilitates project-based, emergent curricula and assessments that align with the mission of Teton Science Schools. Faculty take an active role in the Teton Science Schools community, promoting the school and developing community partnerships.
Qualifications:
• Master's degree preferred
• At least 5 years experience in a relevent field
• Ability to manage risk and make leadership decisions in front and backcountry settings
• Ability to effectively communicate with internal and external constituents
• Familiarity with Microsoft Office products and Google Apps
• Strong speaking and written communication skills
• Familiarity with Place-Based Education preferred
Working Conditions & Physical Requirements:
• Combination of indoor and outdoor learning environments
• Time spent hiking/camping in front and back-country settings
• Able to drive 15 passenger vans & minibuses with participants
• May be expected to work evenings, weekends or overtime to support special programs/events
Responsibilities:
80% Curriculum, Instruction, and Assessment
• Develop and utilize curriculum congruent with guidelines for Spanish in grades K-8
• Document curriculum using unit planning system
• Document curriculum and assessment using current Learning Management System (LMS)
• Provide engaging instruction that is appropriately differentiated to each student
• Develop curriculum for innovative programming that maximizes learning opportunities for students
• Support the planning and execution of off-campus learning excursions (journeys and extended journeys)
• Create authentic, competency-based assessments and track student progress
• Write student progress reports twice a year
• Create student portfolios each year
• Administer school-wide learning metrics
• Communicate regularly with parents on curriculum and individual student updates, as needed
• Work collaboratively within division to support/implement all aspects of program
15% Team
• Attend required school & community events
• Complete duties: hands to work, supervise students during unstructured free play, lunch, bus, and general community support
• Provide internal coverage if substitutes are not available
• Take part in all Mountain Academy and team faculty meetings
• Take part in pre-service and in-service professional development, including professional learning communities
• Align with team culture and goals
• Support administrative duties associated with successful implementation of program
5% One TSS Responsibilities
• Develop and implement place based education pedagogies.
• Take part in various greater TSS programs
• Contribute to inclusive work and learning environments through continually developing cultural competency. Cultural Competence is one's ability to interact effectively across various dimensions of diversity. It lies at the intersection of awareness of others, selfawareness, and applying skills & knowledge to promote inclusion and equity
This job description is not meant to state or imply that these are the only duties performed by the employee occupying this position. Employees will be required to follow any other job-related instructions and to perform other job-related duties requested by their manager in compliance with federal and state laws.